All About Pink Shrimp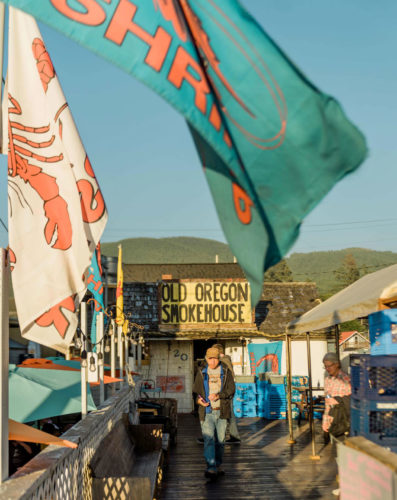 News flash: Those prawns on the menu aren't from around here. But the small pink shrimp that taste fresh and sweet and turn up on salads and served with cocktail sauce? They are native to the Pacific Ocean off the coast of Oregon.
Pink shrimp is found on sandy and muddy bottoms along the West Coast of North America, from the Queen Charlotte Islands to Southern California. But the majority of pink shrimp stocks are found off the shore of Oregon, where they are caught by local fishers and managed in a sustainable fishery.
Pink shrimp are small shrimp, typically caught at 80-150 count per pound with an overall average shrimp size of approximately 3 inches, and are marketed as "salad shrimp" or "cocktail shrimp". These delectable shrimp taste sweet with an ocean-finish, with a tender, medium-soft texture. The shrimp are processed by cooking, peeling and deveining, and then are ready to eat. Pink shrimp are served many ways, from as is, in salads, soups and as an over-the-top garnish on all sorts of dishes.
When are pink shrimp in season?
Oregon's pink shrimp season is open from April 1 to October 31 each year. The fishery is managed by a sustainable system based on season and size and operates 25 miles off the Oregon Coast at a depth of 200-800 feet. Oregon's tiny pink shrimp are harvested April through October but are almost always fresh-frozen and readily available even after the season is over.
Shrimping season is set purposefully to not overlap with the period of time (November to March) when shrimp are carrying eggs. Most of Oregon's pink shrimp are harvested using trawl nets from "double rig" boats; meaning a net is set out from outriggers on each side of the boat. Vessels operate only during daylight hours since shrimp migrate up off the bottom at night to feed. Since the discovery that LED lights are effective in reducing bycatch of smelt, flatfish and rockfish, almost all of the fleet have employed such lights on a voluntarily basis.
Pink shrimp fishery landings vary, averaging 30 million pounds per year, worth $20 million, over the last 30 years.
Where can I find pink shrimp for purchase or consumption?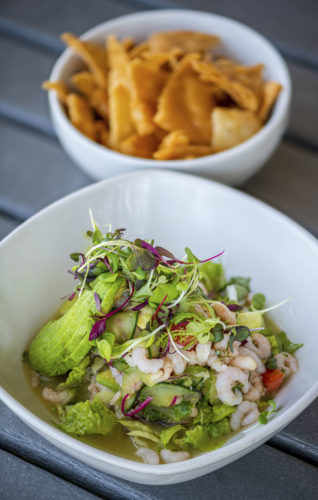 Now that you know that the small pink shrimp are the local and sustainable seafood on the menu, you'll start to see them everywhere.
Here are a few places to seek out for fresh, local sustainable pink shrimp.
Luna Sea Fish House in Yachats offers classic slumgullion, a New England–style clam chowder with pink shrimp blanketed in white cheese. Yum! Offshore Grill and Coffee House in Manzanita delivers a Seafood Oscar omelet, stuffed with fresh crab, bay shrimp, asparagus, and Tillamook cheddar.
South Bay Wild Fish House in Astoria usually has fresh shrimp on the menu, as does Gracie's Sea Hag in Depoe Bay and Ocean Bleu Seafood, a market in Newport.
Ask your chef or grocer where to find local, sustainable pink shrimp today
Fun Facts about Pink Shrimp
Pink shrimp live up to four years.
Pink shrimp live on the soft ocean bottom in fairly shallow water.
Pink shrimp are protandric hermaphrodites, which means they change sex from males to females!
Pink shrimp migrate up off the bottom at night to feed, so vessels don't fish at night.
More to Know