The Electric Coast
The joys and ease of traveling the Oregon Coast by electric car
Every day, more travelers are going EV. The use of electric cars is on the rise, with over 10 million electrical vehicles in use around the globe. Anticipated legislation in many U.S. states is expected to contribute to a continued transition away from gas powered vehicles to electric cars and other more sustainable ways of transportation as we move into the future.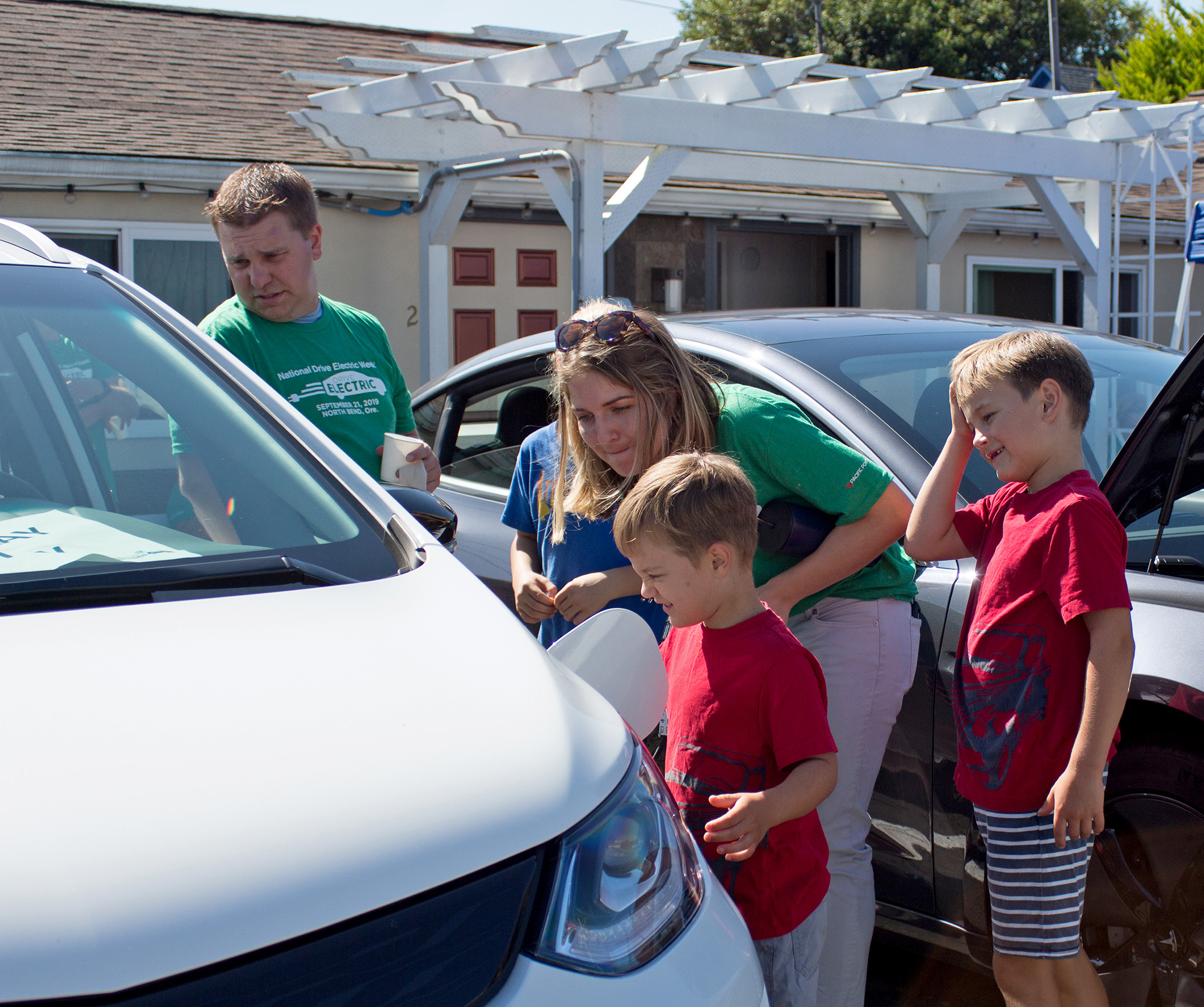 Are you already an EV enthusiast? The Oregon Coast is ready to welcome EV travelers with open arms. Between plenty of EV infrastructure, more on the way, and travel itineraries to guide you from destination to charger to destination, the Coast is EV friendly.
The first bit of good news for Oregon Coast EV travelers is that there are more than 200 electric vehicle chargers on the Oregon Coast, with more being installed by businesses and organizations all of the time. EV drivers can go forth with the confidence that they will never encounter more than 50 miles between EV chargers on the Oregon Coast.
Many hotels and lodgings offer chargers, including Headlands Coastal Lodge and Spa in Pacific City, the Overleaf Lodge and Spa in Yachats, the Itty Bitty Inn in North Bend, Bandon Dunes Golf Resort in Bandon and WildSpring Guest Resort in Port Orford.
If drivers are on the go between lodging nights, rest assured there are more options along the way to recharge your car battery, and recharge your traveling companions, too. The Oregon Coast is known for fun family and cultural destinations, excellent dining options and scenic recreational sites, many of which offer EV charging stations.
Some but not all of the destinations that offer EV chargers include the Tillamook Creamery in Tillamook, Fort George Taproom in Astoria, Hatfield Marine Science Center in Newport, Coos Bay Village (home of 7 Devil's Waterfront Alehouse and the Coos History Museum) in Coos Bay, 7 Devil's Brewing in Coos Bay, Florence's Three Rivers Casino and Yachats City Hall.
Check out this map to find the EV charging station nearest you, or to plan your charging stops en route on your next adventure.
Download an app version of this map >
Take a tour
You're all charged up and ready to go–where shall the open road take you? The Oregon Coast is 363 miles of scenery and adventure, north to south from Astoria to Brookings. Our friends at Travel Oregon have put together a couple of pre-set road trips for EV drivers to help get you started.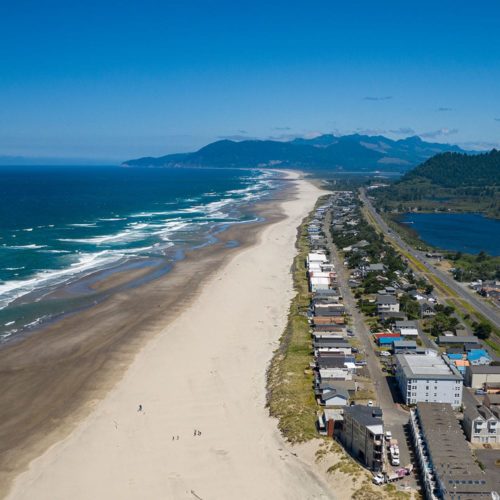 For a three-day tour through scenic, charming coastal towns, with specific charging stations called out along the way, check out the Oregon Coast Electric Byway. Day one takes travelers from Portland to Cannon Beach, passing through Astoria, Seaside and Fort Stevens State Park along the way. Day two from Cannon Beach to Florence makes stops in Lincoln City, Yachats and Cape Perpetua. Day three from Florence to Brookings is a scenic last leg with rest stops in Bandon and Port Orford.
The North Coast Electric Byway is another option for EV travelers who love a pre-planned itinerary. Also beginning in Portland, this tour follows the Columbia River through Scappoose to Astoria. Seaside, Cannon Beach, Tillamook, Pacific City and Lincoln City round out this tour.
Follow Oregon writer Grant McOmie along on his own EV-car powered trip along the Oregon Coast in this article and video: Pacific Coast Scenic Byway By Electric Vehicle.
Have your own EV trip to share? Tag us on social media at #thepeoplescoast.
More Resources