All about Albacore Tuna
The albacore tuna, known also as longfin tuna, has a long and illustrious history as a key fishery for Oregon and beyond, as the fish was originally the basis for the United States tuna-canning industry. The offshore fish are not the easiest fish to get to, but several things make albacore worth the effort.
First, albacore tuna is delicious. White to light pink in color with a fairly firm texture, the flavor is mild. Additionally, albacore tuna are healthy to eat. The young tuna caught off the Oregon coast are just starting their cross-Pacific journey and are three to five years old. Because of their young age, the fish have reduced mercury accumulation in their meat, compared to those caught in many other areas, according to the Oregon Albacore Commission (Oregon Department of Agriculture), while still offering a high quantity of omega-3 fatty acids.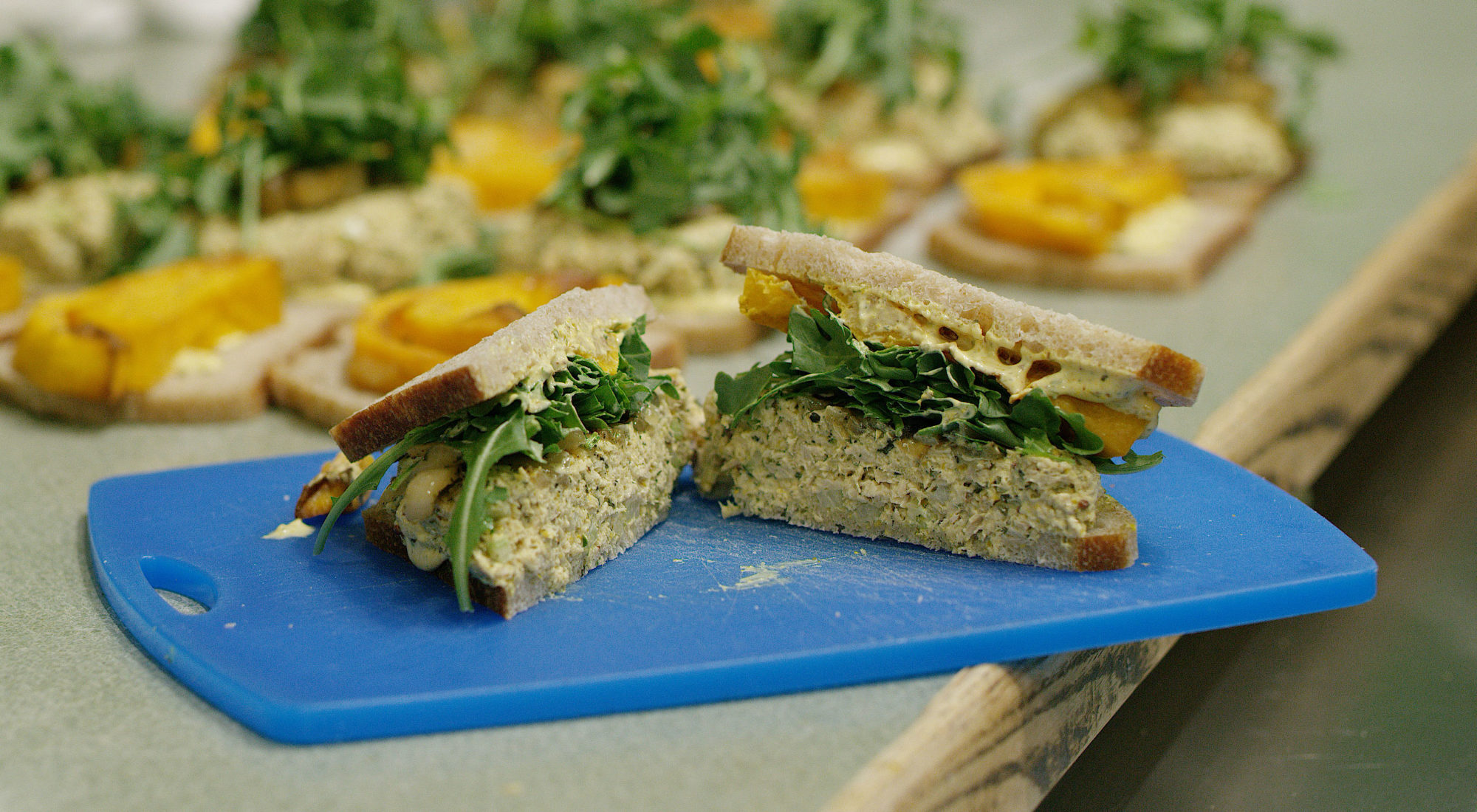 Found across the globe, albacore have an elongate body with a conical snout, large eyes and remarkably long pectoral fins. Albacore migrate across the Pacific Ocean, traveling in single-species schools, and may cover 50 miles or more per day. Albacore caught off the Pacific Coast are generally 21 to 30 inches long with the largest fish running about 35 pounds.
Albacore is remarkably versatile. Not just for tuna fish sandwiches, albacore is excellent grilled, barbecued, canned or smoked.
When is Albacore tuna in season?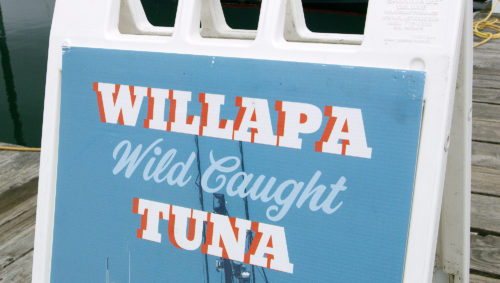 The albacore tuna season depends on when the schools of fish arrive offshore of Oregon. The fish start migrating into the waters off Oregon around the end of June. Look for albacore tuna to appear on menus and in fish markets late June. Albacore is also great frozen and is well preserved in cans, jars and foil packets, making accessing this great Oregon-landed sustainable fish easy year-round.
The best fishing is typically in July and August, but fish are usually still available through early October. Most years, tuna fishers must travel 30 miles or more offshore to find albacore. Albacore are most commonly found in waters with surface temperature of 60 degrees or more with clear blue water.
Albacore fishing is said to be challenging and thrilling, with exciting hook ups and fast-moving, hard-fighting fish. Recreational albacore tuna fishing is most typically conducted by surface trolling jigs or plugs, with potential for non-stop action. Recreational fishing comes with a generous 25-fish bag limit (in aggregate with other offshore species) – enough to fill a freezer, or a lot of cans or jars.
Commercial fishers need an Oregon Albacore tuna landing license, and to adhere to other rules and regulations, as well as to possess the skill and a good boat to venture out at least 30 miles offshore of the Oregon Coast!
Where can I find Albacore tuna for purchase or consumption?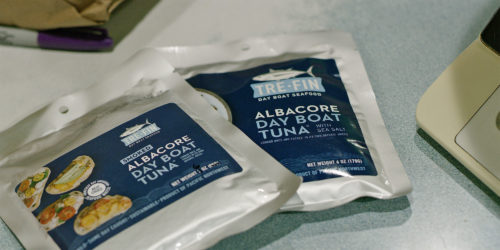 Albacore tuna is on menus and in markets and shops year-round, and especially during the season from July through September. Because is so easily preserved by canning, jarring or freezing, it's easy to find this delicious, versatile fish.
Many Oregon restaurants are worthy of a visit to seek out Albacore. Try the Hilltop House in North Bend for their famous ahi albacore mixed grill and the South Beach Fish Market in Newport for albacore and chips. Albacore dishes with creative flair can be found at Ecola Seafood Restaurant and Market in Cannon Beach, Grizzly Tuna in Seaside, The Schooner in Netarts, Meridian Restaurant and Bar at the Headlands Coastal Lodge and Spa in Pacific City, Ocean Bleu Seafoods at Gino's in Newport, and Wild Grocery and Cafe in Manzanita.
Fun facts about Albacore tuna
Albacore are top predators that are warm blooded and live up to a dozen years.
Albacore swim in schools up to 19 miles wide.
Because they are caught young, albacore have low levels of mercury.
In 2019, the albacore fishery Oregon netted 6,566 pounds worth of fish valuing over $10 million.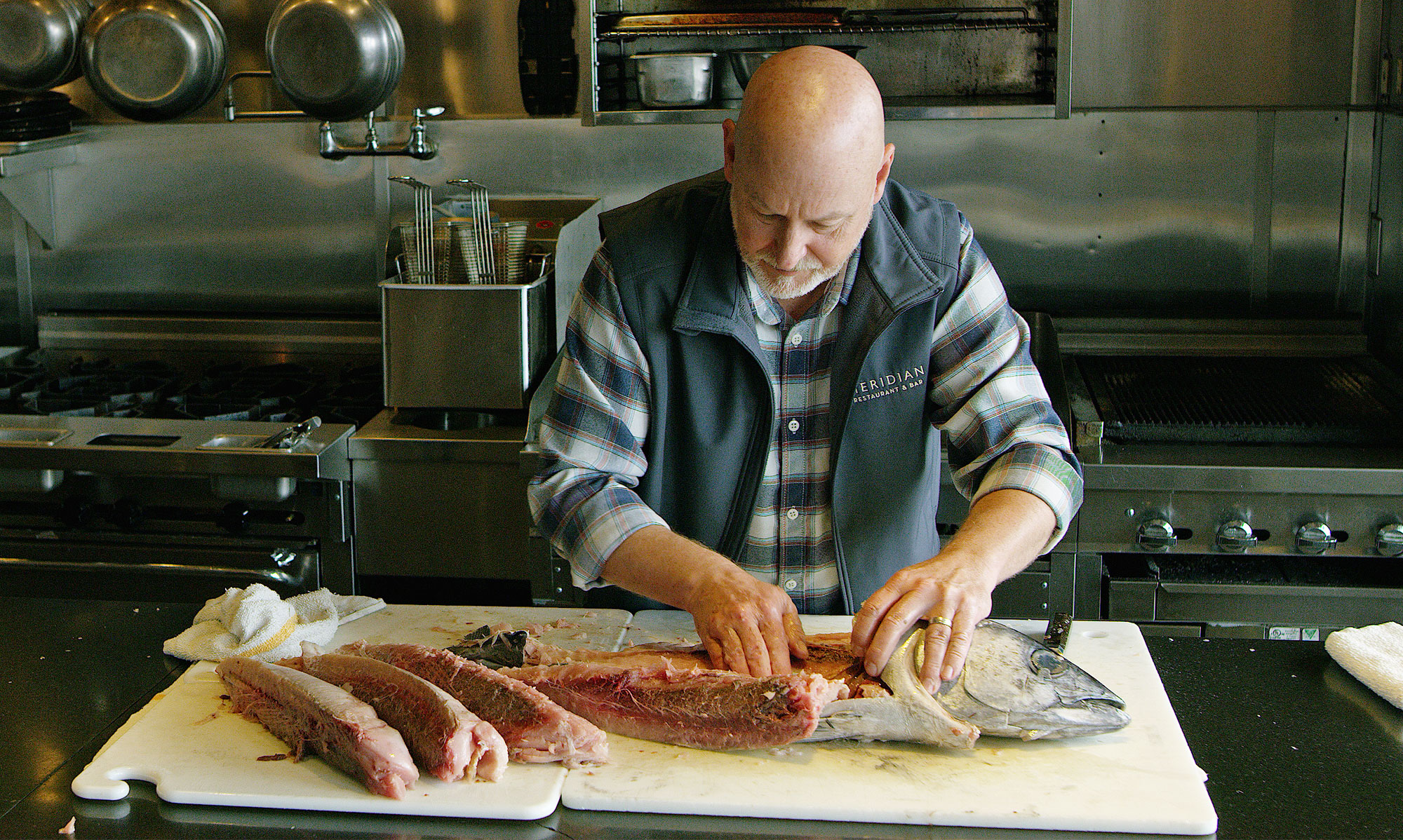 More to know