All About Pacific Halibut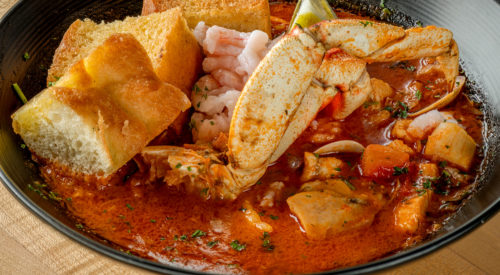 If you walk into a restaurant and learn that fresh, Oregon-landed halibut is on the evening's dinner specials, you should probably order it—it's bound to sell out fast. The delicious fish is a high-quality source of protein, selenium, omega-3 fatty acids, niacin and magnesium. But mostly Oregon Coast visitors are drawn to halibut because it tastes so very good. The lean fish with mild, sweet tasting, firm white flesh pairs well with a variety of seasonings, and can be pan-seared, baked, grilled, slow-roasted and more—all to delectable effect.
Pacific halibut is the largest species of flatfish, native to the North Pacific Ocean. Halibut are born swimming like salmon, with eyes on either side of their head, but by the time they are six months old, one eye migrates to the right side and the young halibut begin swimming sideways, with both eyes on the top of their bodies. The color of the fish on either side indicates where the eyes can be found: the eyed side is a dark shade, while the blind side is usually white.
Fishers find two varieties of halibut in our waters. Pacific halibut are the more common fish, a huge species that attain a length of more than 8 feet and a width of more than 5 feet. In Oregon, the halibut we catch average 20 to 150 pounds, but Pacific halibut as big as 720 pounds can be found, usually farther north towards Alaska. California halibut are also found in Oregon, but rarely north of Coos Bay. California halibut are significantly smaller than Pacific halibut, typically weighing six to 30 pounds.
https://youtu.be/BglJpLsEsWM
When are halibut in season?
Halibut fishing season in Oregon peaks from May to September, and closes from October to December and January to April. The fishery is managed and tightly monitored with by quotas, a set total of halibut caught within various subareas. Rules are also imposed for minimum sizes and number of fish caught per day.
Commercial fishing opens in very short stretches of mini seasons, one to three days in length, until the total annual quota is met, and then the season is closed for the year. U.S. wild-caught Pacific halibut is a smart seafood choice because it is sustainably managed and responsibly harvested under U.S. regulations.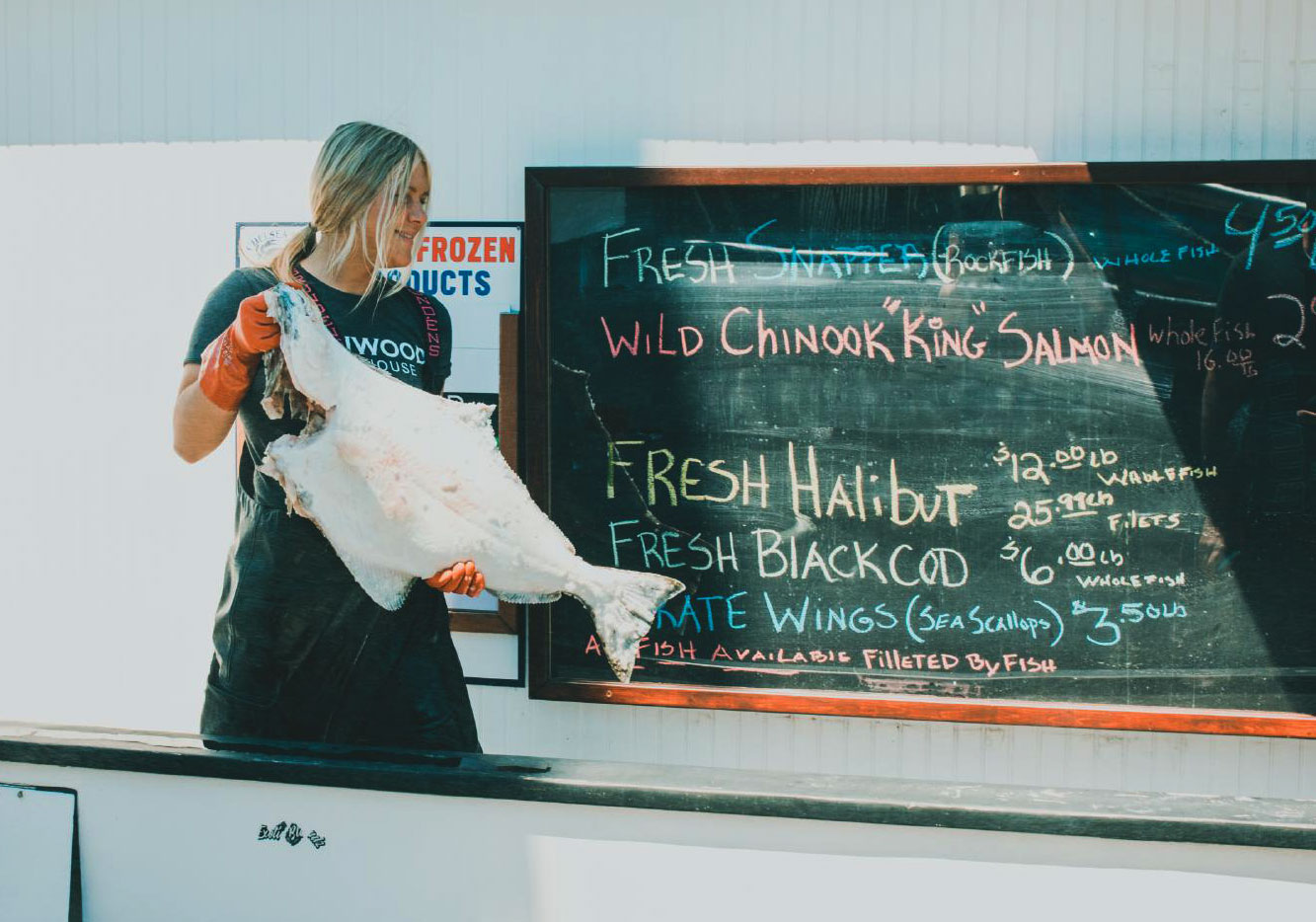 In terms of recreational fishing, a daily limit of one and a yearly limit of six Pacific halibut, with an overall total quota for the year, manage the fishery. Meanwhile, California halibut is managed as a daily 25 flatfish bag limit.
Halibut's large size and delectable meat make them a popular and prized target for both sport and commercial fishermen. Halibut are found in any port in Oregon, most likely on hard sea floors with contours rather than sandy bottoms.
Where can I find halibut for purchase or consumption?
When it's in season, halibut turns up on menus and in markets over the entire coast. The fish freezes well, too, and is just as delicious to consume when previously frozen. When you see Pacific or California halibut on the menu, order it!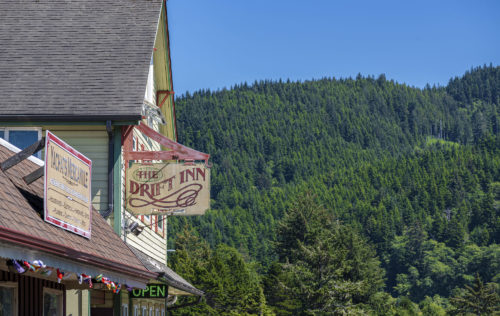 There are dozens of wonderful places to get local, sustainable halibut on the Oregon Coast. Some places to consider include Georgie's Beachside Grill in Newport, Waterfront Depot in Florence, Side Door Café in Gleneden Beach, Kyllo's Seafood and Grill in Lincoln City, Edgewaters in Bandon, Tidal Raves in Depoe Bay, and Ona Restaurant and Lounge or Drift Inn in Yachats.
Alternatively, buy some fresh or frozen halibut and cook it at home. Prepare Oregon halibut by boiling, frying, baking, or steaming it. Add it to chowders or soups, sandwiches or salads.
Fun facts about halibut
Oregon is the southern edge of the Pacific halibut range; most are found in British Columbia and Alaska.
Halibut are caught with a 32-inch minimum size to protect juvenile halibut.
Halibut live on or near ocean bottoms and are very strong swimmers.
The Oregon halibut fishery brings in over $1 million annually.
In the great majority of halibut, the left eye switches to the right side while the fish grows. But one in 20,000 fish will be lefties!
Female halibut live longer and grow much larger than males.
More to know