First published on TravelOregon.com by Jessica Mehta
Xaa-wan'-t'i (welcome) to the beautiful coastal homeland of the Siletz people in Lincoln County. The ability to deeply communicate and understand others is what makes humans, well, human. This is why words matter and why language is so important. Linguists understand that when a people's history is full of language differences and dialectical variations, diversity and cultural differences will be prominent. The Confederated Tribes of Siletz Indians is the most diverse confederation of Tribes and Bands on a single reservation in the entirety of what is today called the United States.
Ancestors of the Siletz spoke 10 different languages, each with multiple dialects. This shows the immense multiplicity within Bands and Tribes, and the incredible effort required for these people to work together and form connections.
Today the Confederation includes 27 Bands, with more than 5,500 members enrolled — 70% of whom live in Oregon, the rest spilling over Oregon's borders. Their history is complex and strained, with each Tribe having their own distinct story to tell and relationship with the federal government.
The Tribes that make up the Confederation may be a connected and collaborative entity today, but they all have their own ancient customs and unique histories important to individual Bands and communities. Some of the Siletz Confederation's Tribes include: Clatsop, Chinook, Klickitat, Molala, Kalapuya, Tillamook, Alsea, Siuslaw/Lower Umpqua, Coos, Coquille, Upper Umpqua, Tututni, Chetco, Takelma, Galice/Applegate and Shasta.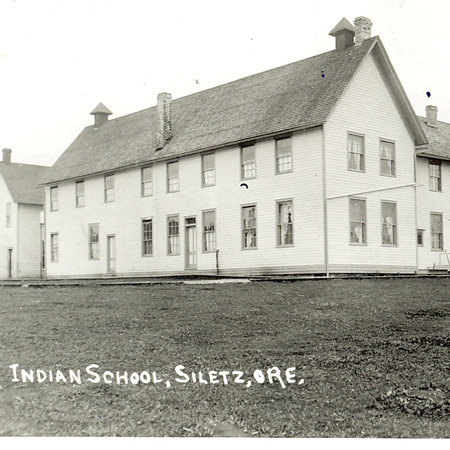 Historic photos courtesy of Confederated Tribes of Siletz Indians
Centuries of Stories
The Confederation has a deep connection to the more than 20 million acres of combined ancestral land that stretches from the Cascade mountains to the Pacific Ocean. Life was vastly different for villages living on the Coast compared to those living in inland valleys. For coastal communities, whales, fish and sea lions were staple food sources, while inland peoples lived on deer, elk and camas. Information sharing and trading took a great deal of effort between these far-reaching communities.
In general, Siletz Bands and communities operated autonomously, with some villages relying on a regional headman. Headmen were organizers and planners, often charged with mediation within their direct group as well as external Bands. They were often necessary to maintain friendly relations and keep the peace.
Conflict broke out as gold miners flooded parts of the Tribal land in the 1850s, at the same time as hostilities increased with the U.S. government. Native Americans here and elsewhere were pushed into decline, both in health and in access to valuable land resources. Signed treaties with the United States promised Tribes just over 1 million acres for the Siletz Reservation, but after enormous reservation reductions passed by Congress through the Western Oregon Termination Act in 1954, that promise of 1 million acres of land was taken.
The Siletz Confederation fought back in 1977 and became the second formerly terminated Tribe in the country to regain federal recognition as a Tribe, reestablishing more than 3,600 acres of land in Lincoln County as well as a 39-acre parcel at Government Hill, 14 miles northeast of Newport at a bend of the Siletz River. The Tribe now owns nearly 16,000 acres.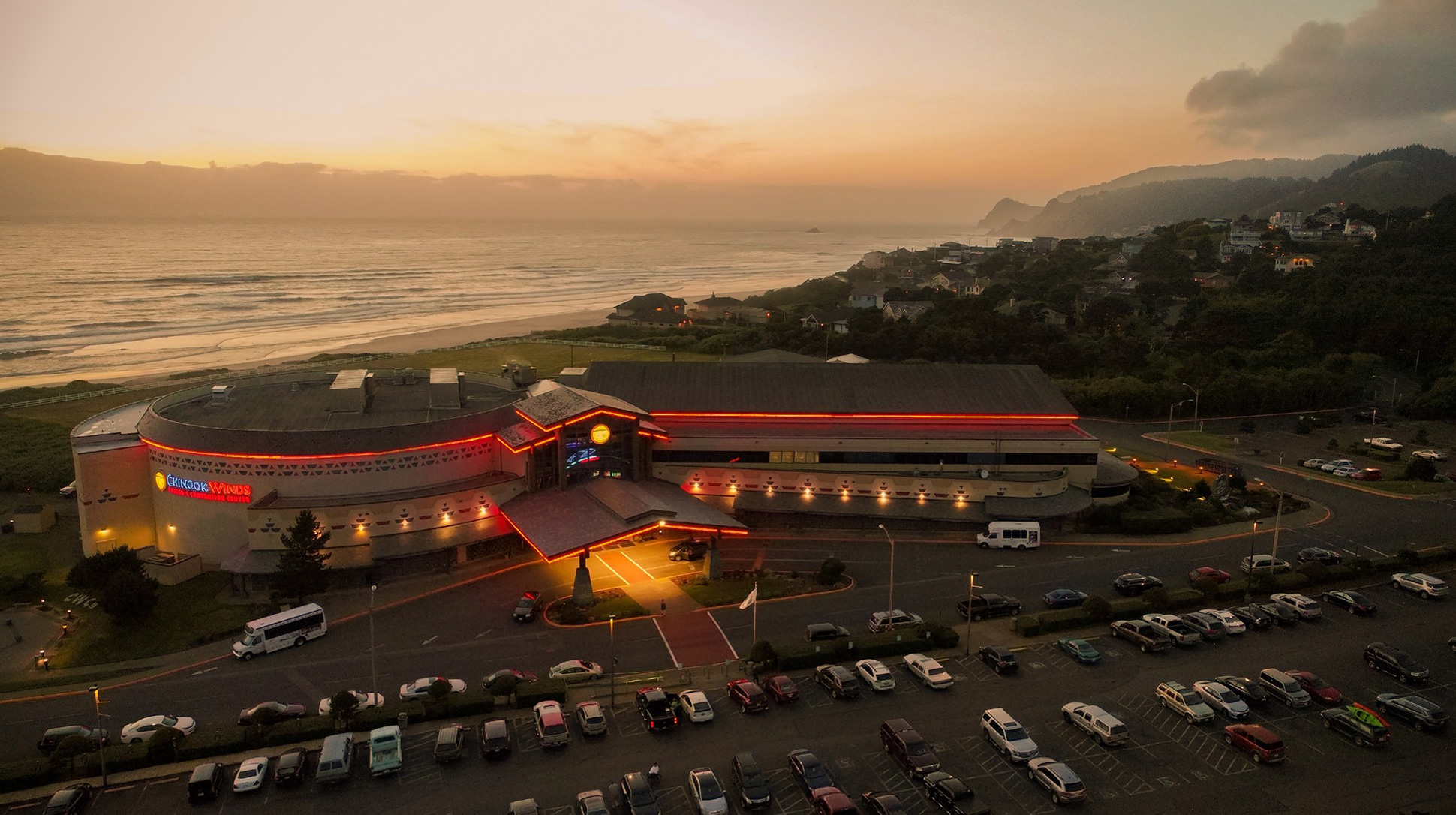 How to Support Siletz-Owned Businesses
Play at Chinook Winds
In 1995 the Siletz Tribe opened a 10,000-square-foot tent with slot machines, card tables and a small deli. Affectionately called "The Tent," the space soon grew into what's now known as Chinook Winds Casino Resort, which brings fun and entertainment to the area. Today the major Lincoln City attraction offers comfortable ocean-front lodging, high-end dining — including fresh seafood and the popular Rogue River Steakhouse — and a variety of entertainment options for everyone. Since opening in 1995, Chinook Winds has donated more than $3 million to the community, contributing significantly to the health and well-being of its residents.
Enjoy the RV Park Amenities
Another option for a great place to stay is the Hee Hee Illahee RV Resort. This Salem RV park offers amenities like a clubhouse with a full kitchen and exercise room, a swimming pool and spa, reliable internet access, and a welcoming destination for your pets. The resort is close to Willamette Valley Vineyards, Enchanted Forest amusement park, the 80-acre Oregon Garden Resort and Chinook Winds Casino Resort.
Another RV park you can support is the Logan Road RV Park off Highway 101 in Lincoln City, with 51 parking sites that offer reliable wireless access. It's also pet-friendly with grass dog runs. The RV park also offers shuttle service to nearby Chinook Winds Casino Resort and access to their pool. And it's just a couple blocks from Chinook Winds Golf Course. The challenging 18-hole course features a lush terrain cut into the mountainside with surrounding natural wetlands and decades-old trees. The North Lincoln County Historical Museum is also close, and don't miss out on whale-watching opportunities.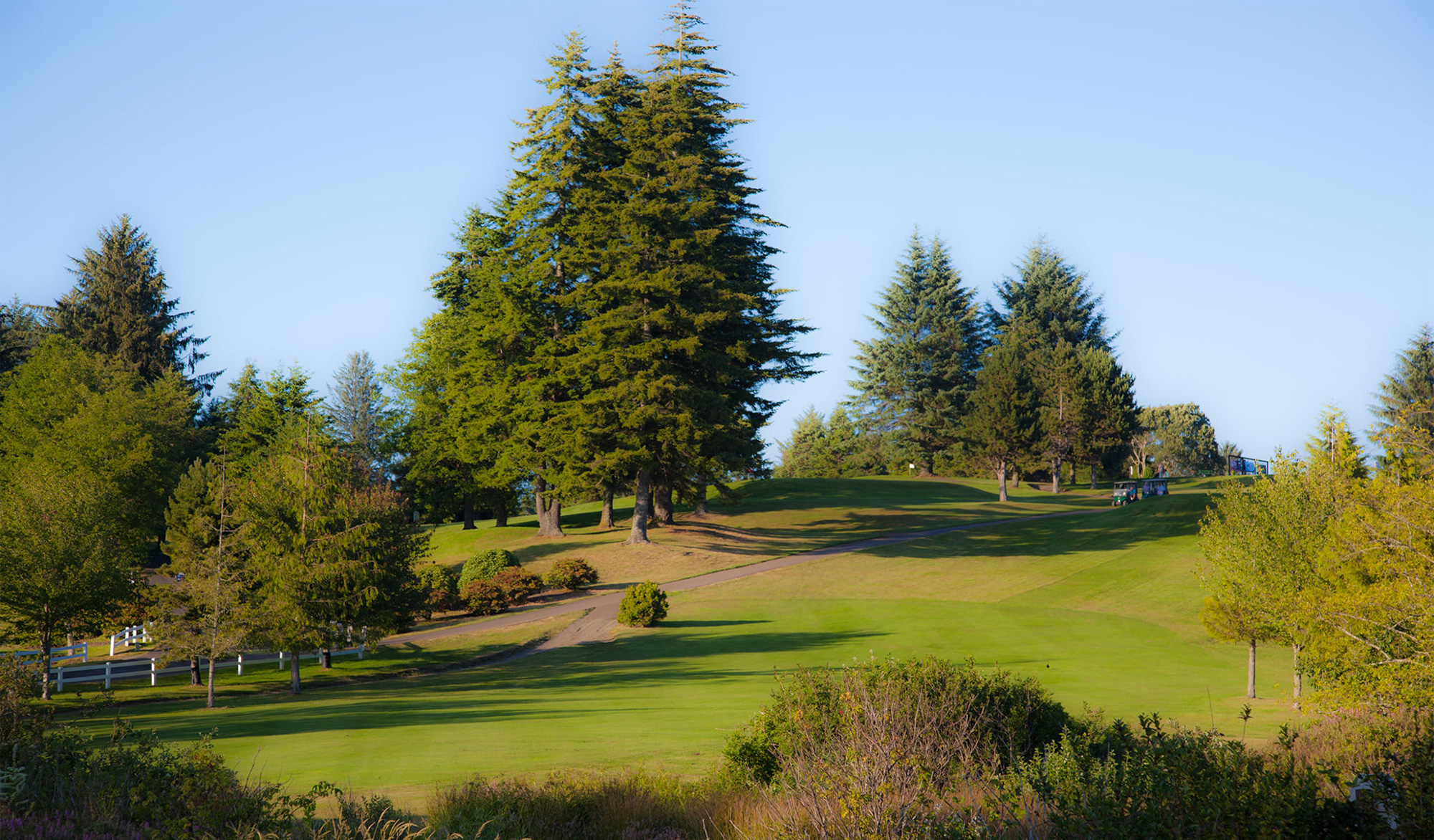 Celebrate Customs and Traditions
The Siletz Tribe's Youth Services Team hosts an annual Indigenous Peoples' Day event; it's happening virtually on Oct. 11, 2021, when participants will share stories and practices with their communities. The Tribe also hosts cultural sharing nights for their youth as well as language classes to ensure the histories and legends are not lost over time.
The public is invited to attend annual events like the Tribe's annual Nesika Illahee Pow-Wow in August and the Restoration Pow-Wow in November (which may be virtual in 2021 due to COVID-19 — watch for specific dates and info). Pow-wows typically feature a variety of vendors and displays of traditional dancing, singing and drumming, along with Indigenous arts, crafts and cuisine.
Preserving the Past and Vitalizing the Future
Tribe members and visitors will soon have a central place in Siletz to check out historical documents and artifacts for display and purchase. The Siletz Tribal Cultural Center, now in Phase II of a build process, will soon complement the existing Community Center located on Government Hill across from the Veteran's memorial.
A basement will house Tribal archives while the main floor will include a museum and visitor space with a replica of the cedar-plank dance house located by the Siletz River. An attic space will include a classroom and research space. Those interested in learning more can purchase one of the center's books, The People Are Dancing Again. You can also donate directly to support the final construction of the historic building.
Now that the Siletz Tribe has achieved self-governance with the U.S. government, they are able to control and have accountability over their Tribal programs and any funding for their community. Since 1992 they've managed their reservation as well as several critical resources including water, fishing and lumber.