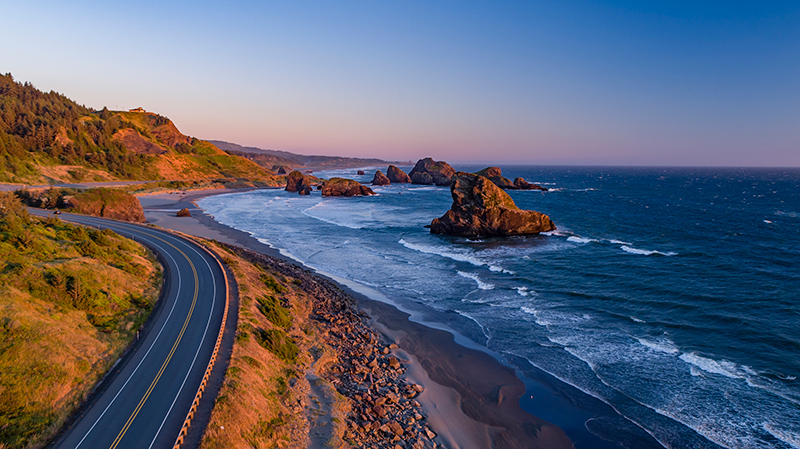 The last few months have been challenging for us all. But while you were gone, the Oregon Coast has continued to be the dynamic place that you remember — a place teeming with an abundance of wildlife, a place where the daily tides renew our spirit and a place where the setting sun puts on a twilight show, whether there's an audience or not. The Oregon Coast is constant — constantly changing, constantly inspiring, constantly majestic.
Here are a few reasons we think that your first road trip should lead you to our shores.
No. 10
In the same time it takes to watch a few episodes of Tiger King, you could be here
Whether you're arriving from Seattle, Portland, Sacramento, San Francisco or any town in between, an Oregon Coast adventure is just a short drive away. And this region is perfectly-suited to a road trip. Connected north to south by U.S. Highway 101, the Oregon Coast is accessible while still feeling remote.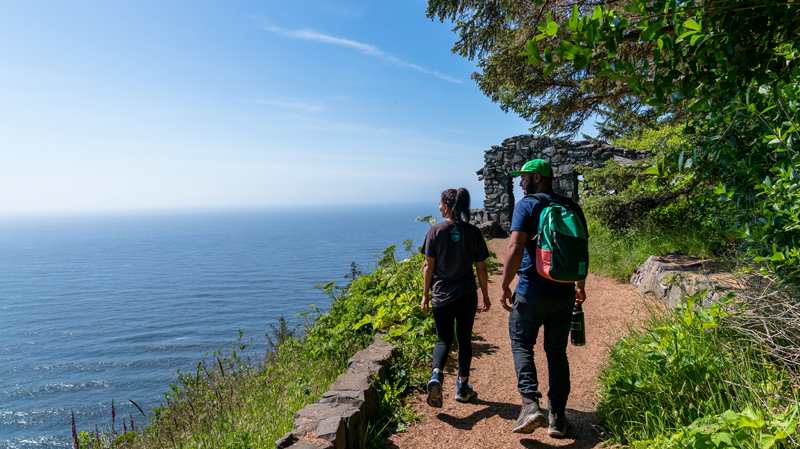 No. 9
We've got plenty of space for you to social distance with your pod
With 363 miles of coastline, there's plenty of room for visitors to spread out and reconnect with nature. Hike to a lonely lighthouse. Climb a nearby mountain for 360-degree views. Paddle an estuary in the early morning. We've got space for you to breathe.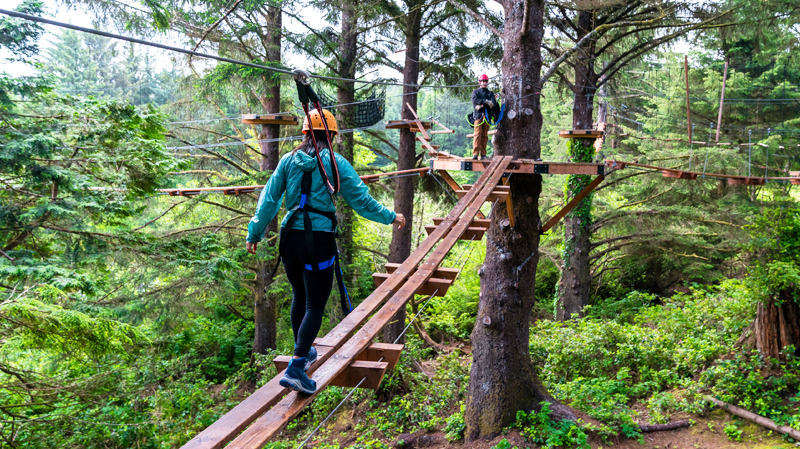 No. 8
Find your inner child
Pack up those board games that you've become newly addicted to and relocate to a place with better scenery. Or, after weeks of the same routine, try something different and daring at the new High Life Adventure Park in Seaside or the new aerial adventure park at Salishan Resort in Gleneden Beach. Be bold, be fearless.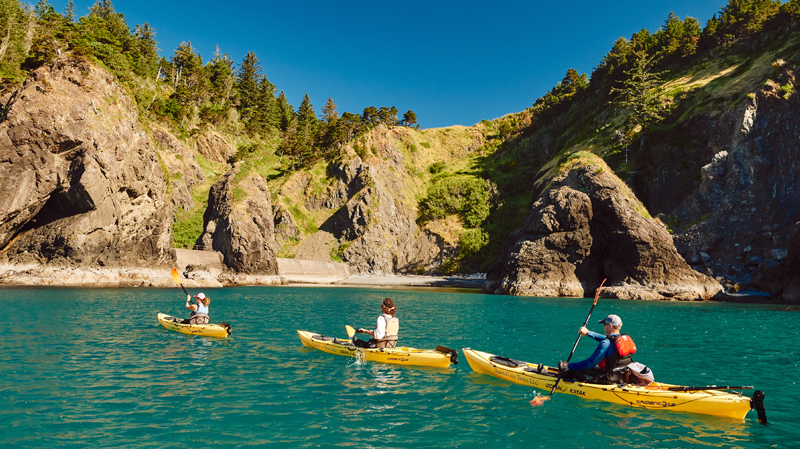 No. 7
Let a local guide lead the way
Friendly guides up and down the Coast are willing to accommodate your small group with separate and intimate outings. For example, South Coast Tours operating up and down the southern Oregon coast offers kayaking, fishing, whale watching boat tours. Most guide services offer small group and individual family tours to keep you and your loved ones safe.
No. 6
You've learned how to cook; now learn to gather
You've had plenty of time during this pandemic to try out all those new recipes, but now we invite you to get even closer to your food. Nearly every coastal community has a weekly farmers market during the summer. Download a map from the Oregon Farmers Markets Association. Or go straight to the source and pick fresh blueberries at a local U-pick farm: Clear Lake Blueberry Farm in Florence, Happy Family Farm in Myrtle Point, Hazen's Riverside Blueberry Farm in Coquille, Jensen Blueberries in Langlois, and Twin Creek Ranch and Valentine Blueberries in Bandon. For strawberries, head to Valley Flora in Langlois.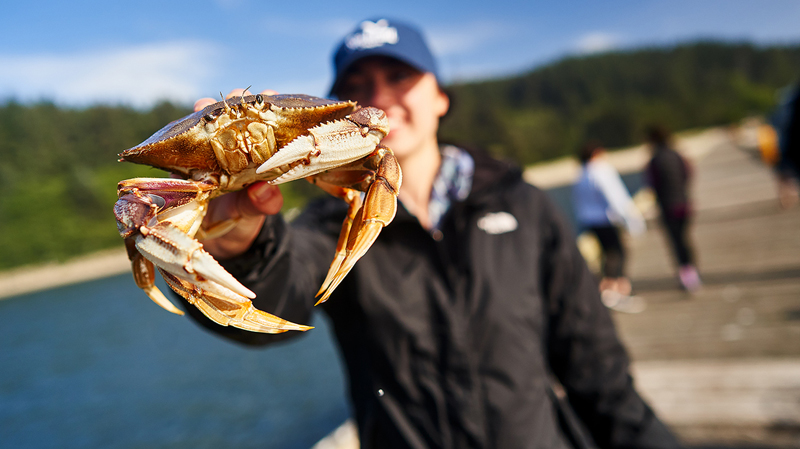 No. 5
You've learned to gather; now learn to fish
Of course, here on the coast you can sustainably harvest your own dinner and local guides are more than willing show you the best practices. Click here to learn more about guides offering small-group fishing trips or to learn the how-tos of crabbing and clamming on your own.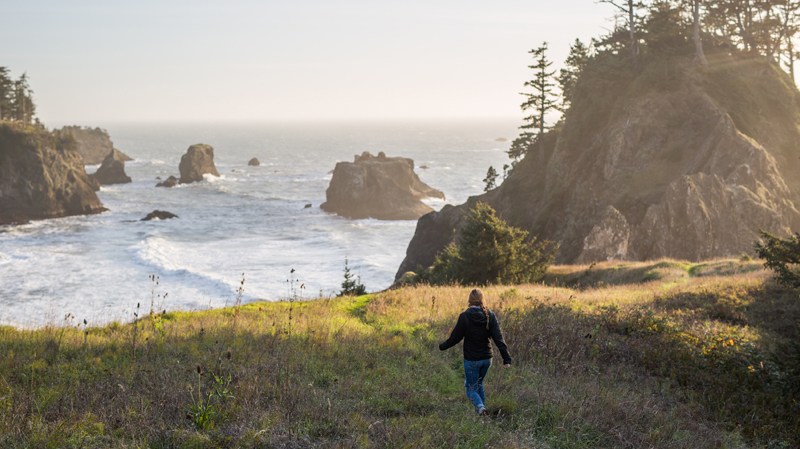 No. 4
Take your favorite takeout to your favorite view
With awe-inspiring views at every turn, grab some grub and enjoy it outside in the fresh sea air. Or follow the North Coast or Wild Rivers Coast food trails for curated itineraries that include both coastal cuisine and captivating scenery.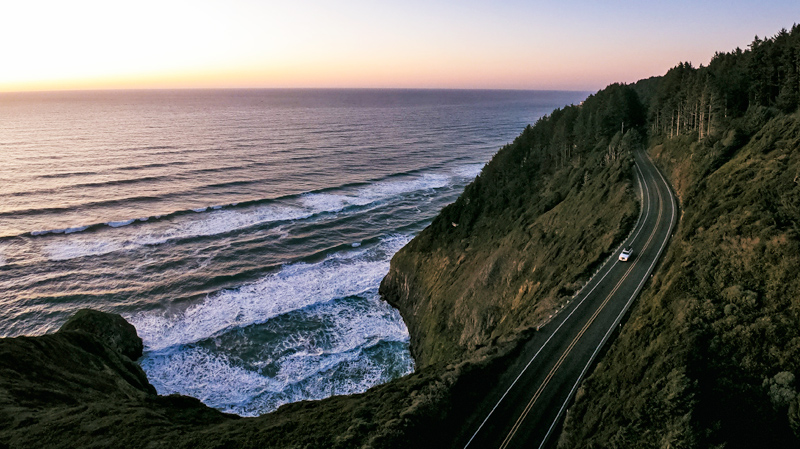 No. 3
Make "virtual" a reality
Videos and photos have kept you dreaming, but there's no substitute for the real deal. Jump through that screensaver and experience the true view (salty air and crashing waves included).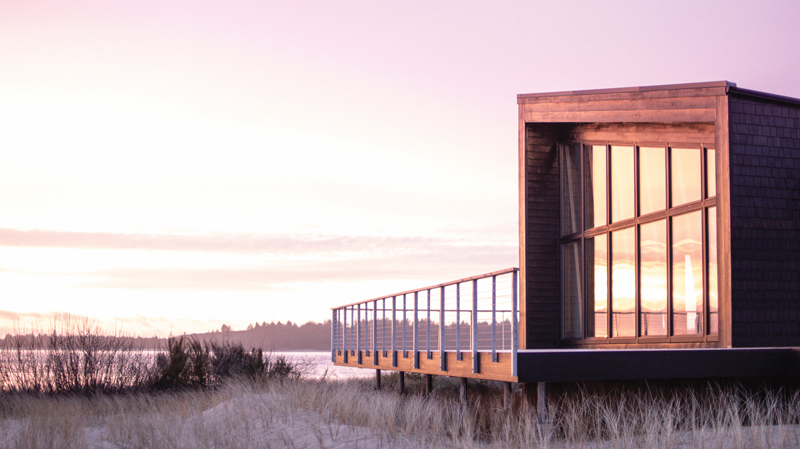 No. 2
Find your own coastal cozy
We know. You've been looking at the same walls for weeks. Fortunately, here on the Oregon Coast, we pride ourselves on our individuality, which includes our one-of-a-kind lodging options. With contactless check-in, Bay Point Landing is already welcoming back guests with its unique offerings: modern chic cabins, sleek Airstreams and premium RV sites. And while the communal spaces will remain closed for the time being, the camping resort has over 100 acres of bayfront property to explore.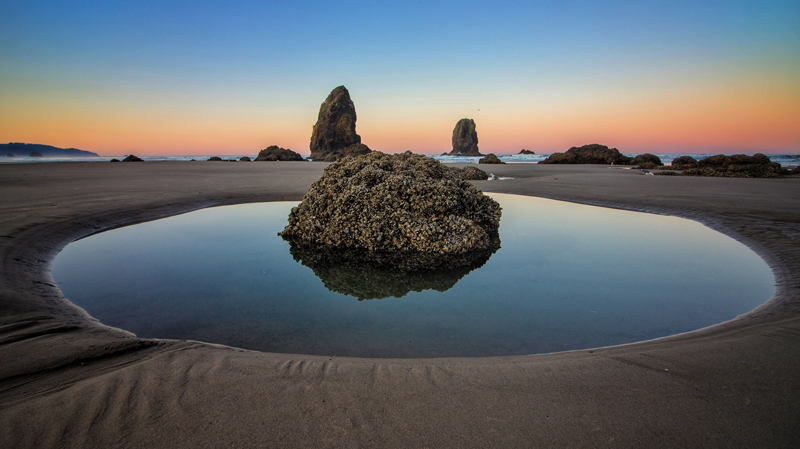 No. 1
We're here to welcome you back
Residents who live along the Oregon Coast are a hearty, strong and resilient stock — both by nature and by necessity. We know how to weather a storm. And when the clouds clear, we know how to get back to business.
– By Shellie Bailey-Shah
Photo credits from top: Kenji Sugahara, Josiah Roe (2), South Coast Tours, Erik Urdahl, Justin Myers, Jarett Juarez, Zak Shelhamer, Bay Point Landing, Joey Hamilton