By Kim Bergstrom
Most visitors head to the coast for the spectacular views and the amazing array of outdoor activities. But I'll let you in on an insider's secret — the north coast is a great place to score the perfect antique or vintage collectable. We love to incorporate some of our local finds in the eclectic decor at our Manzanita vacation rentals, and guests often ask me for the list of my favorite north coast stores. It just so happens fall and winter are some of the best times to visit coastal antique stores for the best selection. Follow along, and I'll divulge some of the top spots.
First up is Astoria, the goldmine of Oregon coast towns, antiquing-wise. My very favorite coast antique store is Astoria Vintage Hardware. Not only is their selection tops, the owners Becky Johnson and Paul Tuter are super helpful. Just let them know what you're looking for and they'll scout it down. In the meantime, be sure to stop by and browse their huge selection of vintage and collectables to fine antiques.
You'll find many other terrific antique stores in this charming historical Oregon port town, including Phog Bounders Antique Mall. And of course, you'll find some wonderful Goonies memorabilia too!
Traveling south, you'll find several antique shops along Hwy 101 as you pass through the Gearhart and Seaside areas, including Yankee Trader to the north, and Seaside Antique Mall on Broadway.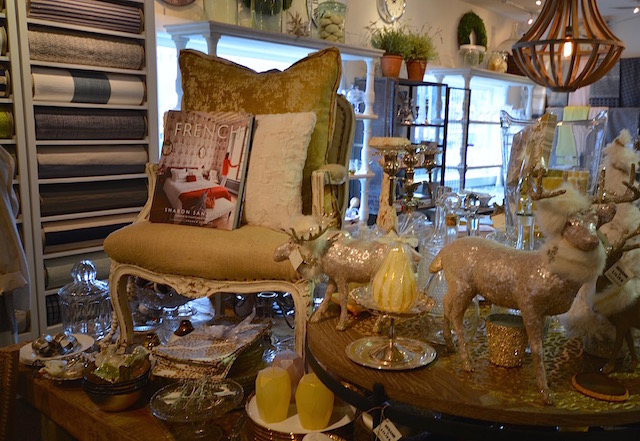 Cannon Beach has a large array of eateries and gift shops, but tucked amongst these are two particularly wonderful stores. The first is Sesame + Lilies, with terrific vintage glass and stoneware, furniture and decor among their more modern home accessories and custom furniture. Artfully mixed amongst all of this are artisan soaps, handcrafted jewelry, and cozy beachwear from cute rainboots to cozy cashmere sweaters. Encompassing two floors in the heart of Cannon Beach, you'll be sure to find something you can't live without.
Heading south on Hemlock street, you'll find another Cannon Beach gem — Found. Their antique and vintage items make up a portion of their offerings, but it's always worth a stop to see their current treasures. Lately we've been eyeing their glass float lighting by local artist Jim Hannen. The added bonus is their very helpful staff, always willing to offer tips and recommendations.
Further down Hwy 101, you'll find Nehalem River Trading Company with regularly stocked vintage goodies, and then you arrive in Wheeler. This cute bayside town is earning quite a name for their antique shops. The most well known is Old Wheeler Antiques, carrying one of the largest collection of art deco lighting in the U.S. Last stop on our antique road trip is Rockaway Beach. You'll find a good selection of stores offering vintage finds, including Little White Church Antiques.
As with all coastal businesses, you'll find people extremely helpful and friendly. If you're looking for something in particular, they'll go out of their way to help you find it and make your antiquing fantasies come true!
Kim Bergstrom is the Owner and Proprietor of The Houses On Manzanita Beach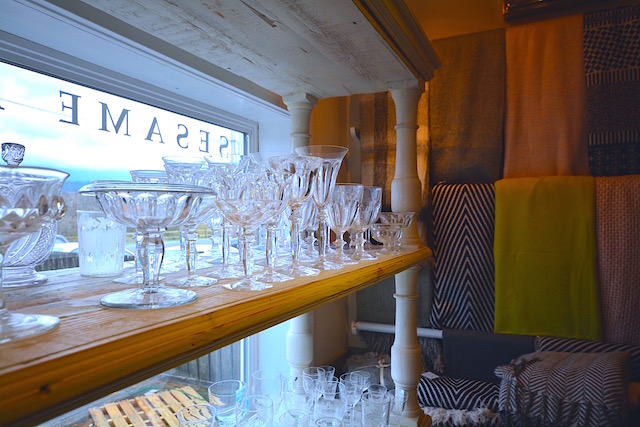 Photo #1 – Astoria Vintage Hardware
Photo #2 and #3 – Sesame + Lilies