Choose your own adventure — and relax afterward — from Coos Bay to Brookings.
From beach rides to twisty single-track, ocean stand-up paddleboarding to whitewater rafting, adventure abounds on the Southern Oregon Coast. To help steer you in the right direction, here are some great choices for an adrenaline-pumping, fist-bumping, wonderous day — along with a few favorite places to recount your adventures over a bite to eat and thirst-quenching pint.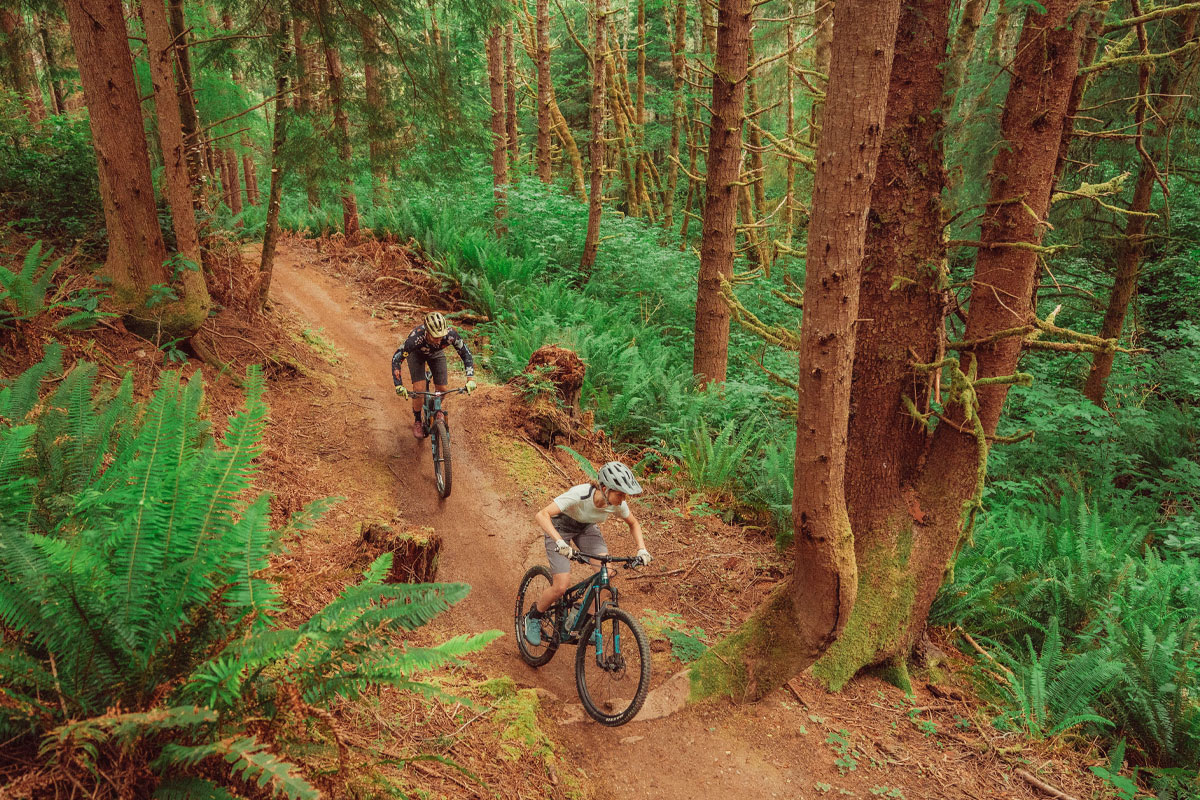 Estuary and Forest Near Coos Bay
Kick-start the day early and beat the wind with a paddle on the Coos River, which supports the largest estuary on Oregon's southern coast. Schedule an outing with South Coast Tours for a guided tour through the protected South Slough National Estuarine Research Reserve. Along the way, you'll hear about the natural and cultural history of the area from your experienced guides, plus have a chance to spot an abundance of marine birds and other wildlife.
For an adrenaline-fueled afternoon, rip the single-track at Whiskey Run, Oregon's first coastal mountain biking system, in between Bandon and Coos Bay. The trail system provides over 32 miles of winding, loamy single-track through mature forests and harvested swaths of timber that provide sweeping views of the Pacific on clear days. With everything from beginner-friendly trails to expert double-diamonds, it's a must for any mountain biking enthusiast.
Cap off the evening at 7 Devils Brewing Waterfront Alehouse with a well-earned frosty pint like the easy-drinking Lighthouse Session Pale Ale. The Sailor's Delight — made from a locally distilled cranberry rum and house-made ginger beer — makes for a great pairing with the Oregon albacore tuna melt, made from sustainably landed seafood.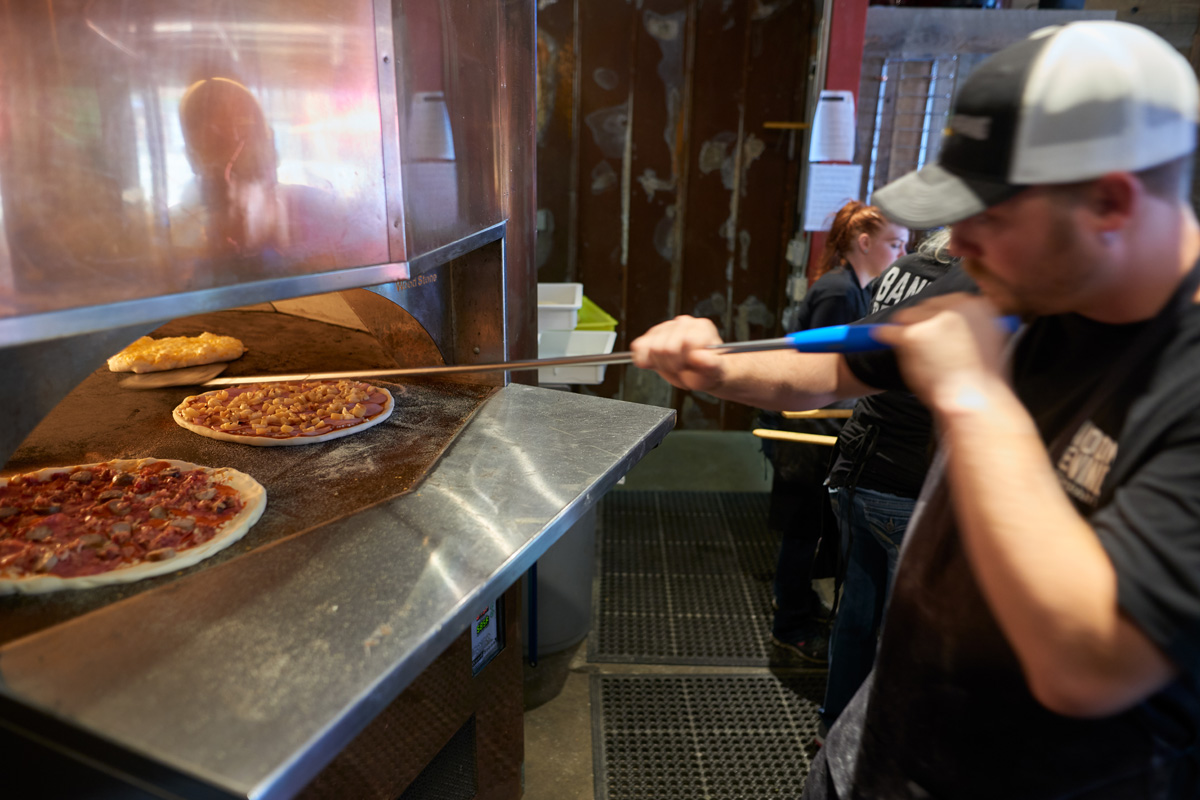 Rivers to Rails in Coquille and Bandon
About a 20-minute drive southward on Highway 101 sits the historic community of Old Town Bandon. Grab a kayak (or rent one) and head up the Coquille River on an incoming tide to Randolph Island. Time it to circle the island and head back on the outgoing tide for an easy return. Consider taking along fishing poles or crabbing gear that you can rent at Port O' Call, conveniently situated on the river boardwalk — or just enjoy grilled-fish tacos after the trip at adjacent Tony's Crab Shack.
After lunch, head east from Bandon along a winding road to the town of Coquille, home of the Oregon Coast Railriders. The newly opened location provides a scenic ride at three set times each day they're open along decommissioned railroad tracks through coastal forests and grassy meadows with panoramic views of the Coquille Valley. Using custom-designed, four-wheel, four-seat recumbent bicycles, riders can smoothly cruise along a mostly flat grade for up to a 10-mile, two-hour out-and-back tour.
Once done, head back into town to recap the day at Bandon Brewing Company and enjoy the local favorite, One-Eyed Jack IPA. Pair it with a tasty wood-fired pizza like the hearty BBC Combo or the Crabby Mozzarella Pie with fresh-caught local crab, pesto and mozzarella with lemon zest.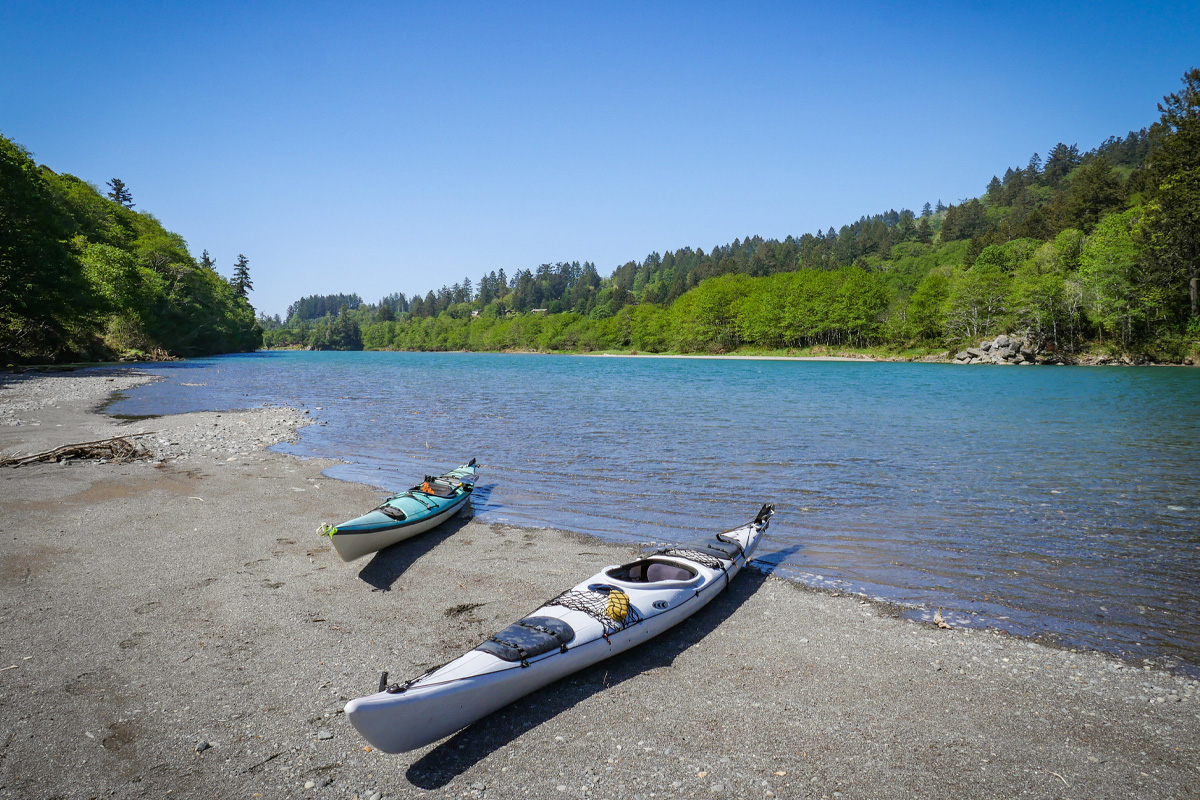 Big Waters and Woods in Gold Beach and Brookings
Dotted with unique rock formations along its pristine sandy beaches, the southwestern corner of Oregon has sparkling rivers for paddling as well. Rent a kayak or stand-up paddleboard from Riverside Market in Brookings and investigate the Chetco River. Along a 4-hour trip from the put-in at Redwood Bar to take-out at Alfred A. Loeb State Park, you may see bald eagles and wildlife from deer to bears along this scenic stretch. The outfitter also offers shuttle service at both the beginning and end of the route. Another option is South Coast Tours' pedal and paddle tour, which takes visitors to mountain bike trails in the Rogue Siskiyou National Forest then out on the Rogue River to paddle.
For a fat-tire biking outing, reserve a rental from Pineapple Express Adventures in Port Orford, about a half-hour drive from Gold Beach. With tubeless tires about 4 inches wide, the bikes have exceptional traction even in the loosest sand. A great ride for beginners and experienced bikers alike is the Banana Belt Loop, a 12-mile loop that includes beach travel and some woodsy single-track. Download your cue sheet from Ride With GPS and head south from Gold Beach to Meyers Creek Beach Viewpoint on the northern portion of the loop or the beach trailhead at milepost 340.5 on Highway 101, depending on the wind. Take the extension to Cape Sebastian State Park for some awe-inspiring views and a chance to spot migrating gray whales.
After your adventures, share a pint or two at Chetco Brewing Company in Brookings. Considered one of the top spots for beer on the South Coast, the brewery's beer list includes the Block and Tackle Imperial Stout, which won the gold medal at the World Beer Cup in 2023.
If You Go:
Check out the Oregon State Marine Board's guide to boater safety and other information, including how to purchase a waterway access permit and rules about wearing a life jacket.
– By Lucas Alberg