Learn how Oregon communities are memorializing the past and celebrating Black lives.
On a recent full-day bus tour organized by Oregon Black Pioneers — the state's only historical society dedicated to preserving and presenting the experiences of African Americans in Oregon — I was able to learn more about Oregon's Black history at several destinations on Oregon's North Coast. As one of only about 3% of Oregon's Black residents, I was surprised to hear about several notable places and people from the leadership at Oregon Black Pioneers, executive director Zachary Stocks and president Kim Moreland. Here are a few places worth visiting to learn more about Oregon's Black heritage. (Interested in taking a longer Black-history road trip? Check out even more stops along the Oregon Coast.)
A Civil War Gravesite in Westport
In tiny Westport, Oregon, located about 20 miles east of Astoria on the Columbia River, you'll find more than a historic ferry. It's also the home of Louis Napoleon, one of about 180,000 Black men who served in the Union Army during the Civil War. He's also among only a few Black Civil War veterans in the country with a known gravesite. You can pay your respects in the Westport Cemetery.
After being wounded and discharged from the Army at Fort Stevens in 1868, Napoleon headed out to Westport, where he went to work as a cook for the West family. The family eventually gave Napoleon a house in the town, and he spent his life contributing to the community by paving roads, delivering mail, and doing other odd jobs that turned him into quite a prominent figure.
Jim Aalberg, a descendant of the West family, is working to get the new city park renamed after Louis Napoleon to highlight his contributions to the community and nation.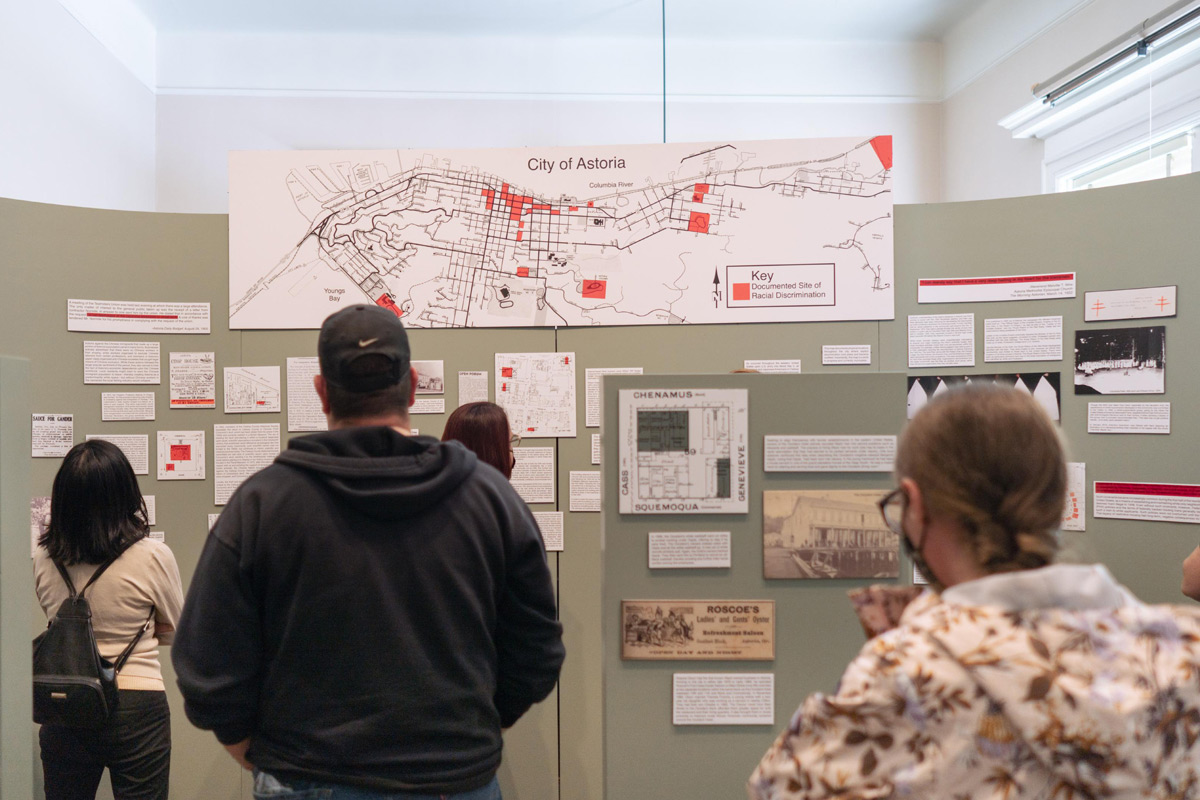 A Museum Exhibit on Race and Place in Astoria
Because of its long involvement with exploration, fishing, timber and trade routes, Astoria was once the most diverse city in Oregon, and you can learn all about it at the Clatsop County Heritage Museum. A flourishing port, Astoria has attracted talented people from all over the globe.
Unfortunately, the presence of multiple cultures led to discrimination, unrest and violence. This unsavory aspect of Astoria's history is explored at an exhibit now on display, "Blocked Out: Race and Place in the Making of Modern Astoria," developed in collaboration with Oregon Black Pioneers. Through sobering narratives and an oversize map locating racially fueled incidents, visitors can see an accounting of the violence and discrimination that Astoria enacted on its minority communities, which led to many of those communities being dissolved.
After visiting the museum, take a self-guided Black History Walking Tour in Astoria to learn more about the racial history of the town.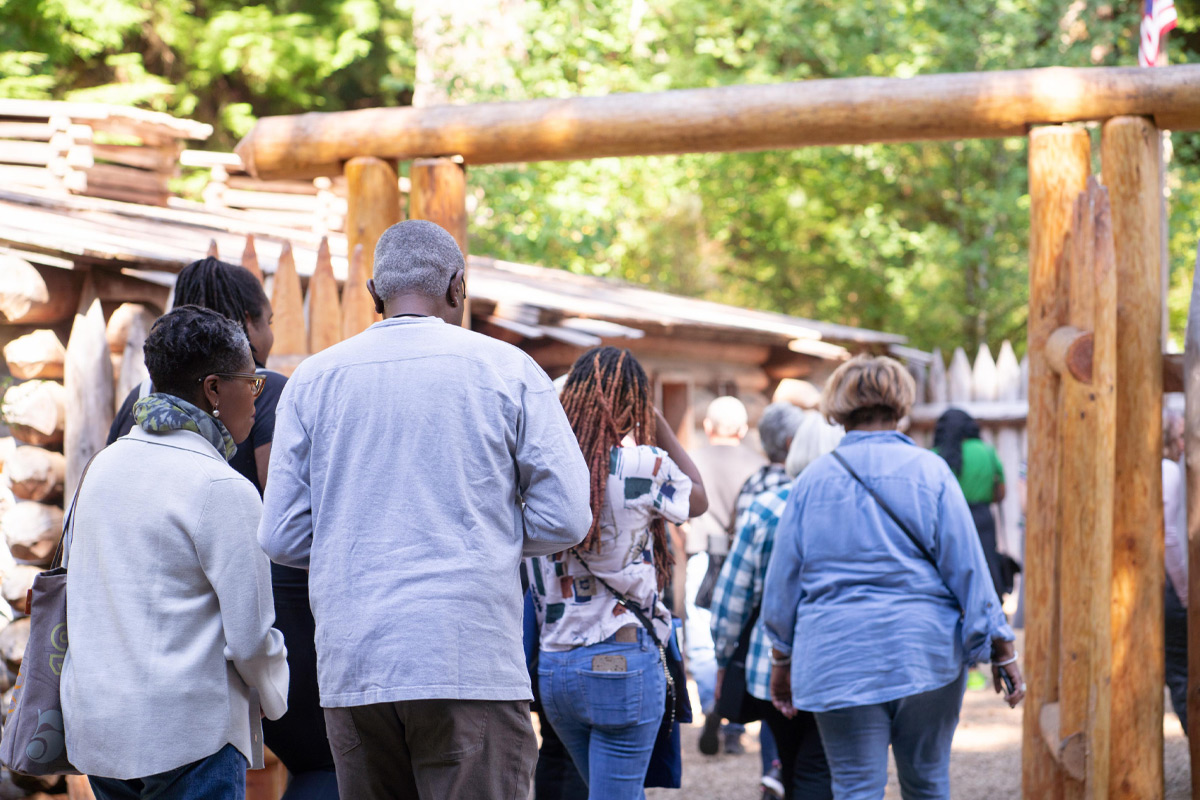 A Valuable Member of the Expedition at Fort Clatsop
To learn more about the role of an early Black frontiersman, scout and hunter, visit the re-created Fort Clatsop at Lewis and Clark National Historical Park south of Astoria. Serving as the winter home in 1805-06 for the members of the Corps of Discovery, the area was a temporary home for Lewis and Clark and their group. While most Americans are familiar with Lewis and Clark, not many are as familiar with York, an influential member of the expedition.
A Black man enslaved by William Clark, York held the same duties and expectations as any other team member, and was known for his marksmanship. Once the explorers reached the Pacific Ocean, they had to make a decision on where to set up a fort. Both York and Sacagawea voted in the decision, technically making York and Sacagawea the first Black and Indigenous people to cast a federal vote. You can learn more about his life and contributions to the Corps of Discovery in the museum's wonderful exhibition space, which includes a film and a well-stocked bookstore.
Foundations Laid at Fort Stevens State Park
A contemporary of Louis Napoleon, Moses Williams spent 31 years in the military as a Buffalo Soldier in one of the U.S. Army's all-Black regiments and received a Medal of Honor for his distinguished gallantry. An ordnance sergeant, he served the last few years of his duty as the sole soldier posted at Fort Stevens — a coastal defense outpost at the mouth of the Columbia River west of Astoria — from 1895-98. It's now known as Fort Stevens State Park, and visitors can take long walks through the former coastal defense system established during the Civil War and imagine what it must have been like to live alone out there. Some of the concrete structures still there were laid by Williams himself. Guests can carefully walk on the ruins of old artillery batteries and learn more about fort life at the park's military museum.
– By Kay Kingsman / Photos by Dreshad Williams