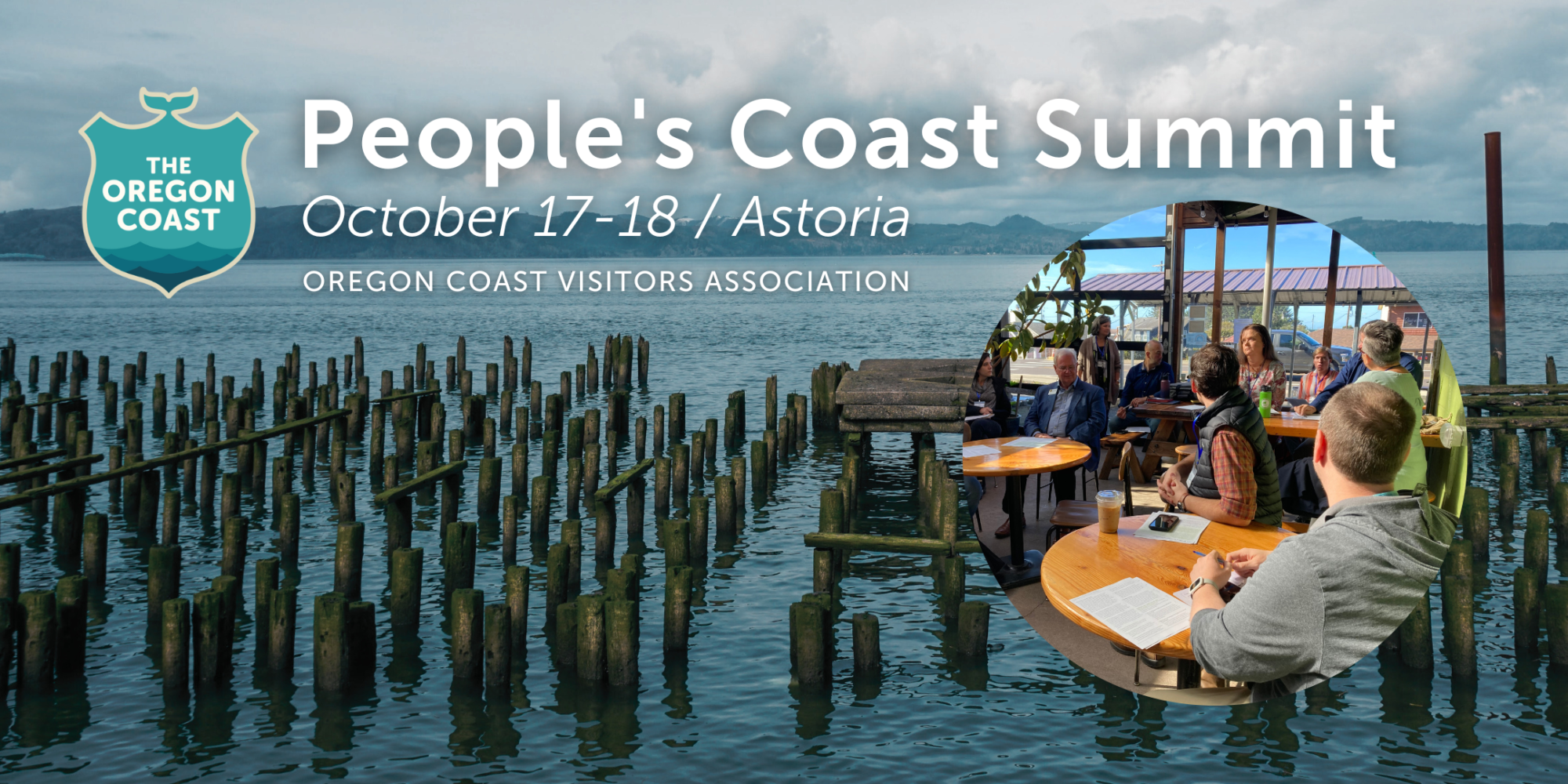 The Oregon Coast Visitors Association is pleased to announce that its 2023 People's Coast Summit will be in Astoria on October 17 and 18. 
This annual end-of-season tourism industry gathering features delicious food, great company, helpful workshops, and inspiring talks. This year's expert presenters will speak to topics such as marketing for tourism businesses, destination development and stewardship, coastal adaptation and resiliency, and more.
"We look forward all year to gathering with our tourism partners from throughout The People's Coast and beyond," says Arica Sears, OCVA Deputy Director. "It's a chance to learn from one another, become inspired for the future of our industry, and find new motivation to steward and enhance the Oregon Coast for residents and visitors alike."
The campus-style conference will be hosted at Astoria Elks Lodge #180 and other venues in downtown Astoria, allowing attendees to experience the host city in a unique way. OCVA would like to thank this year's Summit sponsor, the Lower Columbia Tourism Committee, for their support of this event.
Join us in Astoria for this can't-miss opportunity to connect with colleagues and gain tourism industry insight. Registration is now open; register by June 20 with code EARLYBIRD for a 10 percent discount.