South Coast Inn Bed and Breakfast
Located in Oregon's rugged, unspoiled southern coast, the South Coast Inn Bed and Breakfast was built in 1917 and designed in the Craftsman style by renowned San Francisco architect Bernard Maybeck. Its tailored furnishings and the warm hospitality of your hosts heralds a return to the golden age of a turn-of-the-century lumber town.
Stroll through our charming coastal town to sandy beaches and glittering tide pools. Picnic on a nearby grassy knoll and take in the sight of clean, undeveloped beaches as far as the eye can see. Gather blackberries and wildflowers as a golden sunset brings the perfect end to another wonderful day in Brookings.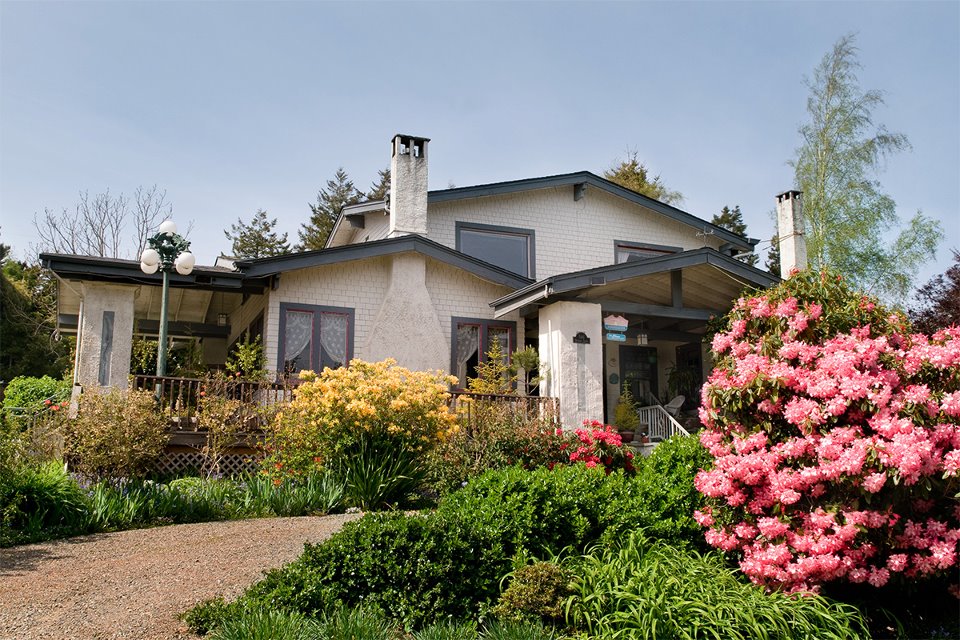 Contact Info
516 Redwood St.
Brookings, Oregon 97415
541-469-5557
Amenities
Spa / Hot Tub
Mountain or Water View
Family Friendly
Fireplace
Handicap Accessible
Air Conditioning