There's something about land meeting the sea that sparks something special in an artist, and that's especially true on the Oregon Coast. From public art to gallery collections to theater venues, you can find creativity on display up and down Highway 101 and beyond. Here are some of the places you can enjoy the artful creations of others — and perhaps even find a muse of your own.
Public Art
In most cities along Oregon's Coast, visitors can find public art sculptures, murals, mosaics and statues along the streetscapes. The Oregon Coast Public Art Trail is an easy tool to help you find that public artwork, offering maps, titles of the works, information on the artist and a description of each piece.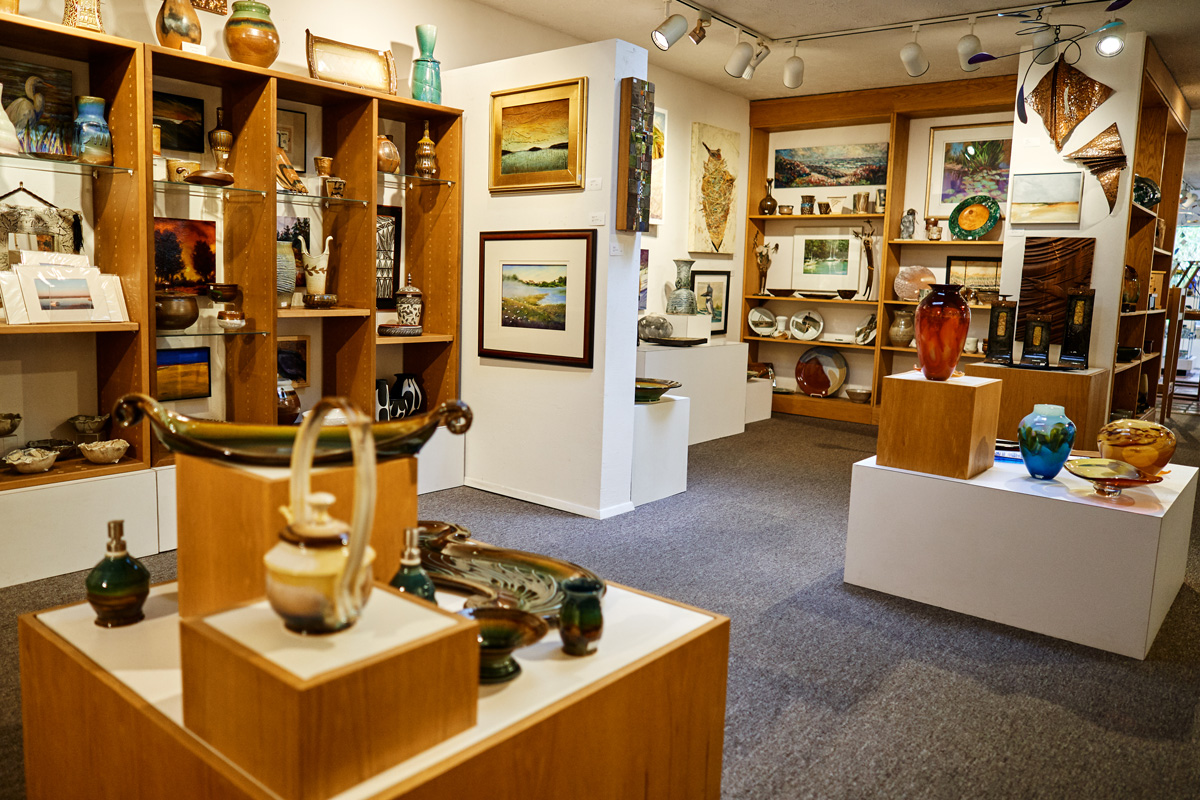 Art Galleries
Perusing the creations of local artists is a magical experience and a must-do for many arts-focused coastal towns. In Cannon Beach, you can see limited-edition bronze sculptures at the Bronze Coast Gallery and learn about the process of bronze sculpting. Artwork made from a variety of media is on display at Astoria's RiverSea Gallery, which hosts artists of regional and national recognition. Contemporary art is in the spotlight at the Freed Gallery in Lincoln City, which features over 100 pieces that show off expertise in glass, fabric and kinetic art. The pottery, painting, jewelry and glass work is a feast for your eyes at Earthworks Gallery in Yachats. If you're visiting Brookings, stop into the Brian Scott Gallery to see three floors of local artwork in its downtown historic building. Those passing through Port Orford won't be disappointed by the wondrous creations on display at the Hawthorne Gallery.
Theaters
Theatrical performances are also a fun activity to add to your coastal-getaway itinerary. Cannon Beach's Coaster Theatre Playhouse hosts shows that are inclusive and appeal to all ages, including special events and music concerts. Don't miss the shows at the Red Octopus Theatre Company in Newport, which is known for bringing high-quality actors to the stage to perform edgy scripts. You can catch musicals and dramas — even brand-new playwrights — at the Bandon Playhouse, one of the premier performance venues on the Southern Oregon Coast.
– Emily Gillespie