Where to enjoy farm-fresh berries on the Southern and Central coasts.
From late May through early fall on Oregon's Central and Southern coasts — at U-pick farms, farmers markets and roadside farmstands — berries of all kinds tumble in from the area's fields, staining faces and fingers with their juices. Whether consumed fresh out of hand or served in a pie at a picnic, berries are an eagerly anticipated and ubiquitous part of summer.
Food lovers can start a coastal road trip by checking out all the offerings on the Wild Rivers Coast Food Trail and the Central Coast Food Trail, which include markets and restaurants as well as local growers. If you're interested in picking your own or visiting a berry farm, here are several places to visit this summer.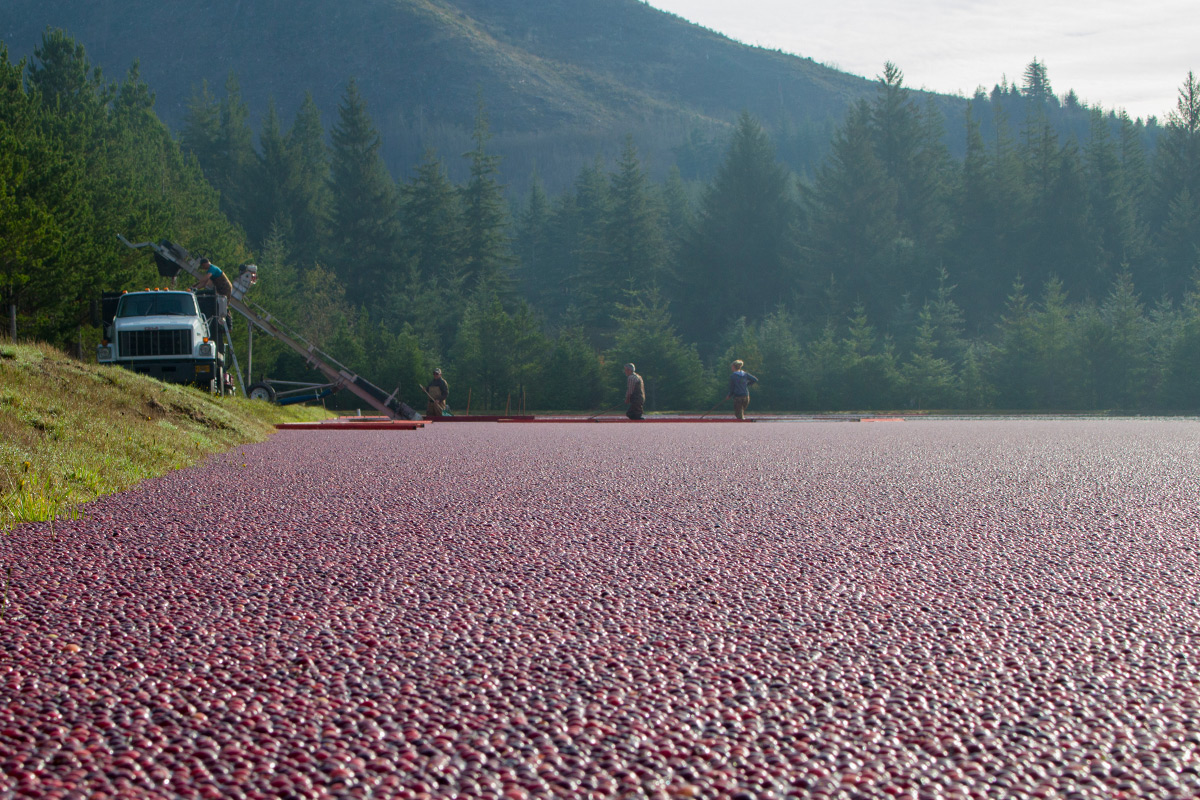 Blueberries, Strawberries and Cranberries on the Southern Coast
The Southern Coast region covers more than a hundred miles of rocky beaches and wilderness, but the 30-mile stretch from Port Orford to Bandon is where you'll find its luscious berries, according to Kathleen Dickson of OtterBee's Market in Brookings.
If blueberries are your jam, you can pick to your heart's content from late July through August near Bandon. Family-owned Jensen Blueberries in Langlois was started by Charles and Wilma Jensen in 1954 and is the only certified-organic blueberry farm in the area. Valentine Blueberries is a 7-acre farm that features both U-pick as well as prepicked berries at the farmstand, along with jams, syrups and cranberry-blueberry juice. Also south of Bandon, you'll find sustainably farmed Twin Creek Ranch Blueberries, which offers U-pick and boxes of their fat, juicy berries for easy takeaway.
Coastal strawberries are one of many flourishing crops at Valley Flora farm, a collective of a mother and two daughters. Certified organic in 1998, the farm offers U-pick and has a farmstand stacked with sweet, giant strawberries from June through September.
The area's historic cranberry crop shouldn't be missed in October and November. There is no U-pick option in the bogs, but both Peters' Cranberries in Sixes and Bowman Bogs near Bandon have fresh cranberries for sale, as well as homemade jellies, jams and syrups. Bowman also features farm tours, a display of antique farm machinery and a tasty juice concentrate. To learn more about the industry, visit the Coos History Museum's in-depth exhibit on cranberry agriculture, including threshing machines and historic photos.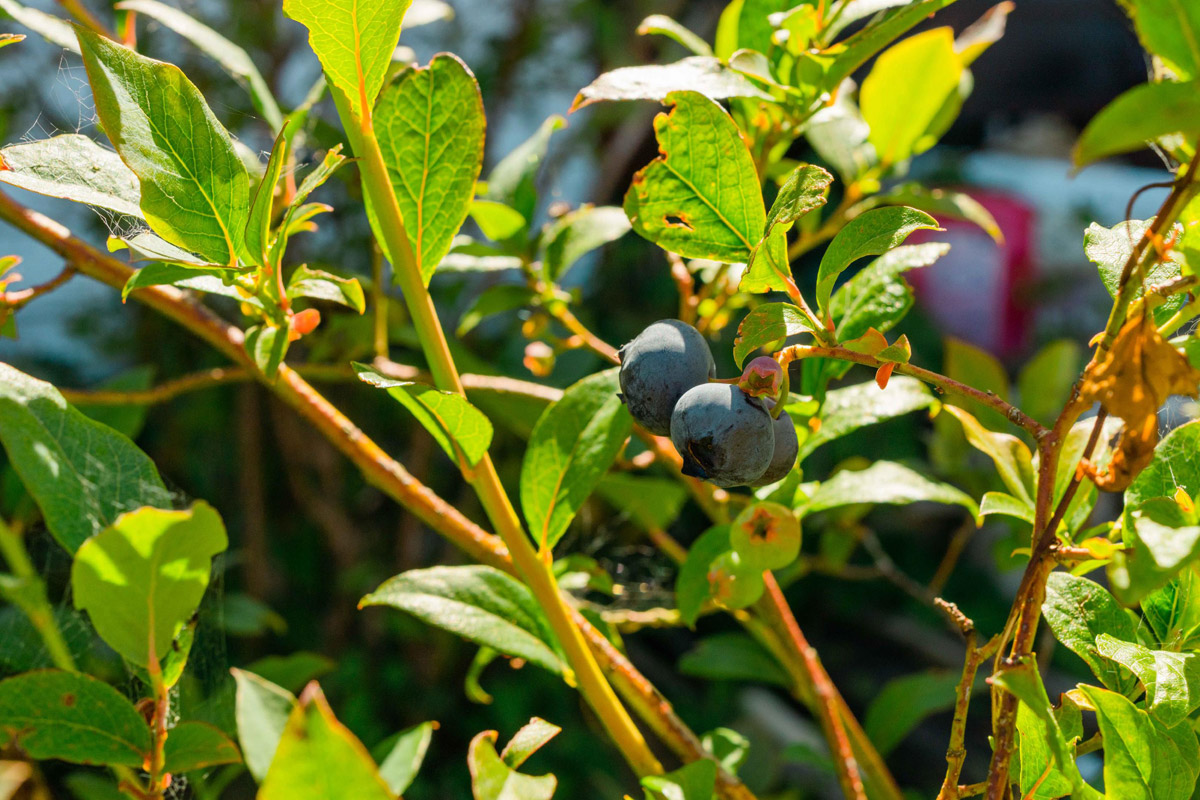 Blackberries, Blueberries and Huckleberries on the Central Coast
Blueberries on the Central Coast can be found along the rivers in the coastal valleys between the Coast Range and the Pacific, and several farms have U-pick options, including family-owned Gibson Farms in Siletz near Lincoln City. Gibson granddaughter Lorissa carries on her grandparents' farming tradition in the mild, moist climate that they say contributes to the sweetest berries.
The farmstand at Forks Farm Flowers near Yachats has the blueberries and homemade jams owner Catherine Lucido grows when she's not picking the flowers for which the farm is known.
Seeds of Oregon features U-pick blackberries when they ripen in July and August, though owner Judy Kauffman requests visitors call ahead to arrange a picking time. At Clear Lake Blueberry Farm near Florence, you'll find Duane and Debbie Gray handing out buckets to excited U-pickers. If you're headed to Florence from the Willamette Valley, Estill Farms has U-pick blueberries at its two farms near Elkton (certified organic) and Drain, and will have blueberries available at the Florence Farmers Market in 2023.
Another option along the entire Coast is to explore the wild-berry bounty to be found in campgrounds and along hiking trails from August to October, weather permitting. Ask a ranger where to find and how to identify plump, juicy blackberries and evergreen huckleberries, and check out this guide for picking tips. You'll also see these popular berries on menus in family-run restaurants and even appearing in craft brews on tap at breweries.
– By Kathleen Bauer
– Pictured at top: Valley Flora strawberries by Jennifer Burns Bright