The Oregon Coast is home to some pretty incredible creatures — and spring, especially, presents wonderful opportunities for wildlife viewing. Keep in mind that it only takes a few small actions on your part to ensure conservation is part of your visit. Here are some tips for safe wildlife viewing, and how to help keep populations thriving.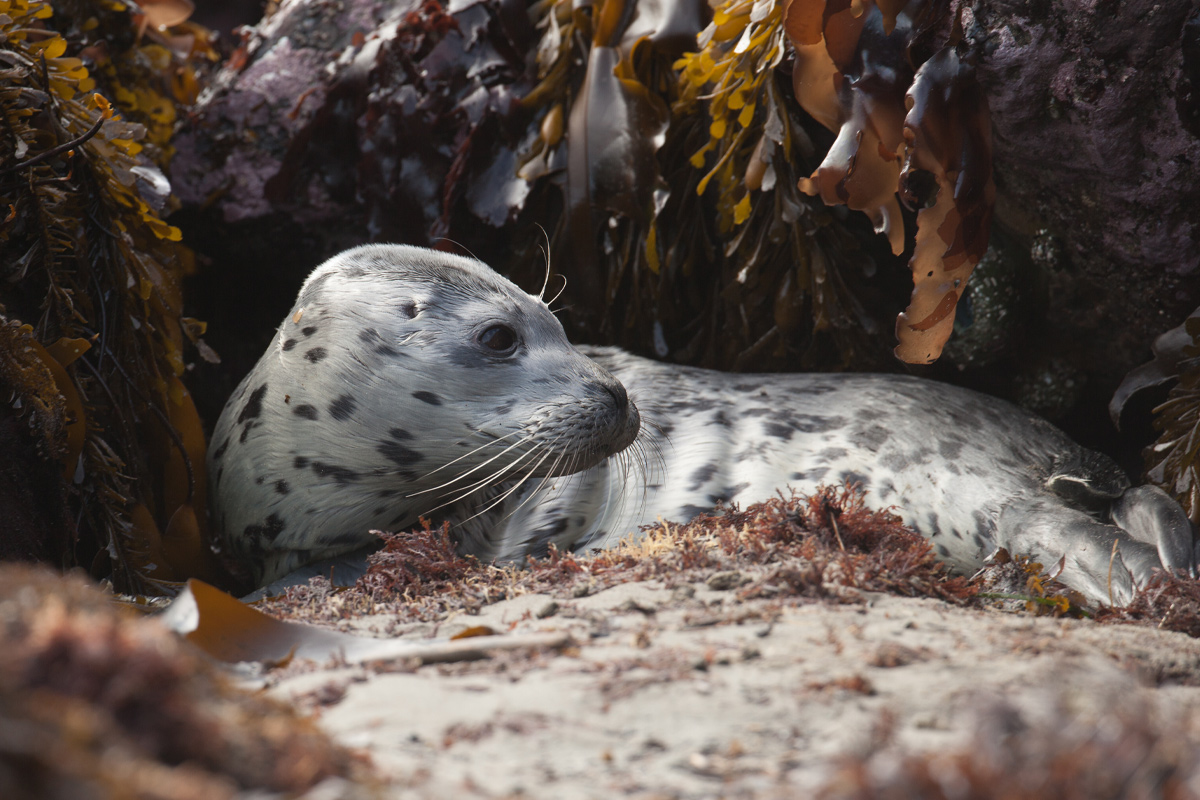 Seals and Sea Lions, Oh My!
With their sleek, huge bodies and a bark that's been known to spark laughter, seals and sea lions are a crowd favorite among visitors and can be spotted year-round on the Oregon Coast. Sea lions are larger than seals and have an ear flap, whereas seals are smaller, have short front flippers, and no ear flap. Two sea lion species seen on the Coast are the California sea lion — a large, dark brown critter often spotted resting on buoys or docks from fall to early spring — and the even larger, golden Steller sea lion, generally found offshore. Seals you might see are the northern elephant seal — named for the male's large size and elephant trunk-like nose — and the harbor seal, a gray and white spotted cutie that lives here year-round.
Both sea lions and seals can be spotted at Shore Acres State Park near Coos Bay. Look for Steller sea lions at Oregon's classic wildlife viewing destination, the Sea Lion Caves near Florence, and from Cape Meares at Three Arch Rocks National Wildlife Refuge near Oceanside. California sea lions can be seen lounging about seasonally on the floating docks at Newport's Historic Bayfront.
Harbor seals are found resting on sandbars in most bays and estuaries on the Oregon coast. Most adult male elephant seal sightings occur around Cape Arago; solitary sub-adults are seen coastwide, either resting or molting on beaches.
Spring is when baby harbor seals, also called pups, are typically born. While they have adorable features — big dark eyes, fuzzy bodies and cascading whiskers — the best way to show your love and adoration is by keeping your distance. Signage or not, visitors are required to stay at least 100 yards away. Disturbing or harassing these animals is harmful and illegal. All marine mammals are protected under the Marine Mammal Protection Act.
Watching for Gray Whales
Animal lovers who visit the Oregon Coast in spring shouldn't leave without trying to spot the region's biggest visitor: gray whales. This season is one of the best times to spot these massive marine mammals on their annual trip north to Alaska — some with their calves in tow. In fact, Oregon State Parks each year designates a week in late March as Whale Watch Week, where visitors can visit whale-spotting sites and chat with program volunteers. Volunteers are not on site this year, but it's still very much worth visiting some of the 24 places along the Coast to try to catch one of these majestic creatures spouting high puffs of water and air as they surface. Some popular spots include the observation deck at the Whale Watching Center in Depoe Bay, Face Rock Scenic Viewpoint and Boiler Bay State Scenic Viewpoint. Be sure to bring your binoculars for wildlife viewing!
Research has shown that gray whales are likely being affected by limited prey due to rising ocean temperatures, so conservation efforts to help these majestic creatures are centered around education, encouraging more sustainability and reducing your carbon footprint.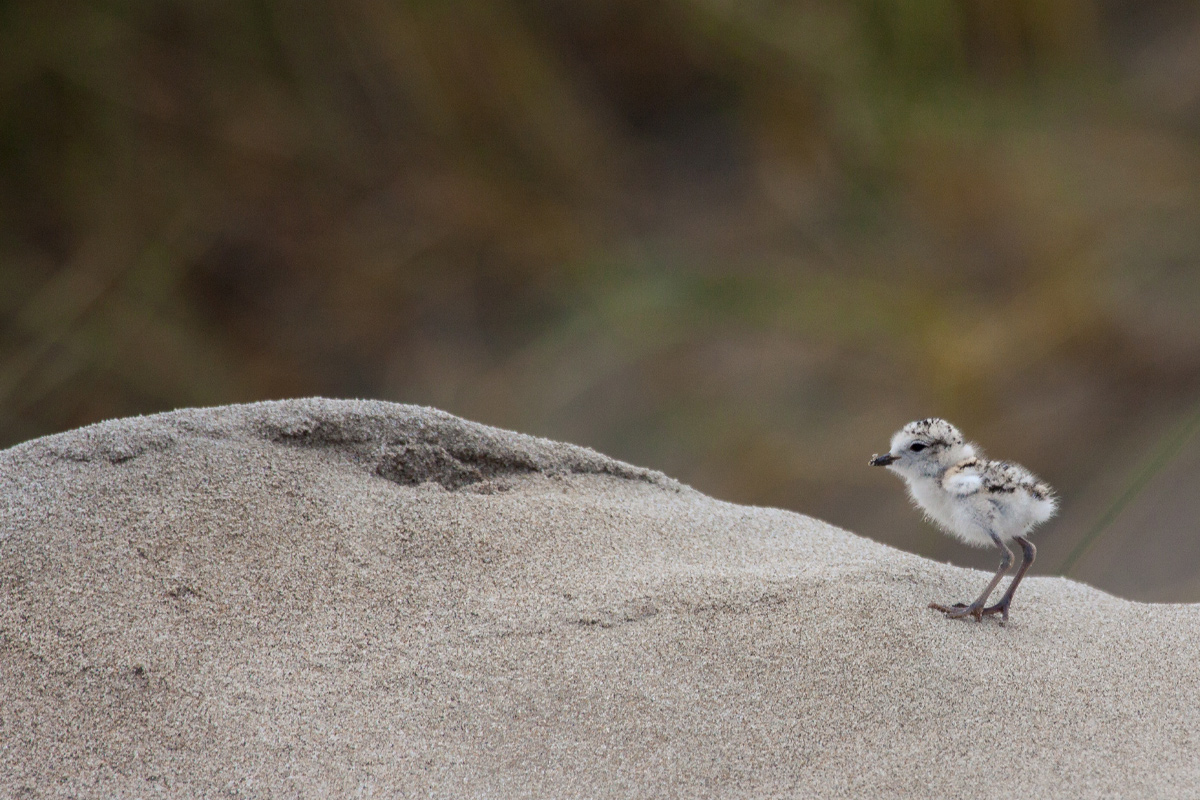 Birds on the Oregon Coast
Oregon's coastal towns sit along the Pacific Flyway migratory route, which extends from Alaska to Patagonia. That means bird-watching is an activity Coast visitors can participate in year-round. Check out the Oregon Coast Birding Trail for descriptions of birds and the places you can see them. The Oregon Department of Fish and Wildlife reminds you that birds and their nests are protected and disturbing them is illegal. 
Springtime is ideal for spotting the birds that only take up a coastal residence for a short time each year, some a fleeting moment during migration like the western sandpiper and whimbrel and some for longer. In spring and summer, Seaside is a great location for eyeing the small yellow songbirds known as Wilson's warblers, and Cannon Beach for tufted puffins. Look for these unusual black and white birds with thick orange bills and yellow eyebrow tufts from April to the end of August at Haystack Rock. Head to Newport or Waldport's Alsea Bay beginning in spring to spot brown pelicans. You may see these large birds with scooped beaks on offshore rocks or flying overhead in formation. 
Requiring extra care and consideration because it nests onshore in loose, dry sand is the western snowy plover, a fuzzy, 2-ounce shorebird. To protect this threatened species, on designated plover nesting beaches from March 15 – Sept. 15 visitors are asked to limit their activities to walking only on wet, hard-packed sand near the waterline (no bikes, kites, dogs, or drones please). Learn about nesting locations and seasonal restrictions before you visit.
– Emily Gillespie
Top photo of harbor seals by Steve Dimock