Book a time to see holiday lights and enjoy a vibrant South Coast town.
With 7 acres of stunning gardens, storm-battered cliffs and dramatic history, Shore Acres State Park near Coos Bay wows any time of the year. November brings another dazzling reason to visit: more than 325,000 energy-efficient holiday lights on display between Thanksgiving and year-end. A new and improved entry plan for 2022 means no more waiting in line, either: visitors must reserve a time slot online for visiting because no tickets will be sold on-site. You'll find animated wonders like leaping orcas, jumping frogs and a gray whale spewing lights made to look like water. 
Here's how to plan a fun weekend trip around the light show, taking advantage of the bayside pleasures of Coos Bay — the largest town on the Oregon Coast — and its surrounding beach communities.

Find Santa and His Elf in a Vintage Theater
Coos Bay's historic Egyptian Theatre is a national treasure and one of the only remaining Egyptian Revival-style architecture theaters in the country. But what's greater than that? Getting a chance to watch the holiday classic film "Elf" inside it. The town celebrates its annual holiday tree lighting on November 25, when Santa himself will then lead a procession to the theater for the show. Pro tip: Bring some balled-up white socks inside and get ready for the indoor "snowball" fight. 
Afterward, spend some time shopping downtown and enjoying the holiday festivities, including looking for reindeer hidden among the shops. Take a picture and fill out an entry form for a chance to win a prize. 
Oregon Coast Brews and Seafood
Coos Bay's popular downtown brewery, 7 Devils Brewing Co., has been the go-to watering hole for post-adventure beers and meals for nearly a decade, but now there's a second location to celebrate, this one in an even better location. The brewery's Waterfront Alehouse sits — you guessed it — right on the water next to the Coos History Museum. Belly up inside the two-story, 6,426-square-foot building for entrees like grilled halibut, salads topped with Oregon rockfish and smoked-seafood platters. Check out the bar and tabletops, which are repurposed bowling lanes from the Coquille Valley Bowling Center.
For upscale, face-meltingly delicious creations, get a table at downtown Restaurant O, the culinary playground for master chef Eoghain O'Neill, an Irish-Trinidadian wunderkind who once cooked for the late, great Anthony Bourdain way back in a 2009 episode of No Reservations. The French- and Italian-influenced menu changes frequently, so be on the lookout for the crab pasta with spiced tomatoes and burrata cream or crispy pork belly dishes. Otherwise, wear loose-fitting pants and go for the nine-course tasting menu.
In neighboring North Bend, the owners of the Wildflour cafe spent their pandemic days completely redoing a building next door for a new venture, this one the Wildflour Public House. The tapas menu alone will keep you busy with Clausen oysters — harvested just beyond the Conde B. McCullough Memorial Bridge spanning the bay on Highway 101 — but the organic chicken pot pie entree is a fine way to warm up too. The owners plan to start brewing their own beer soon as well.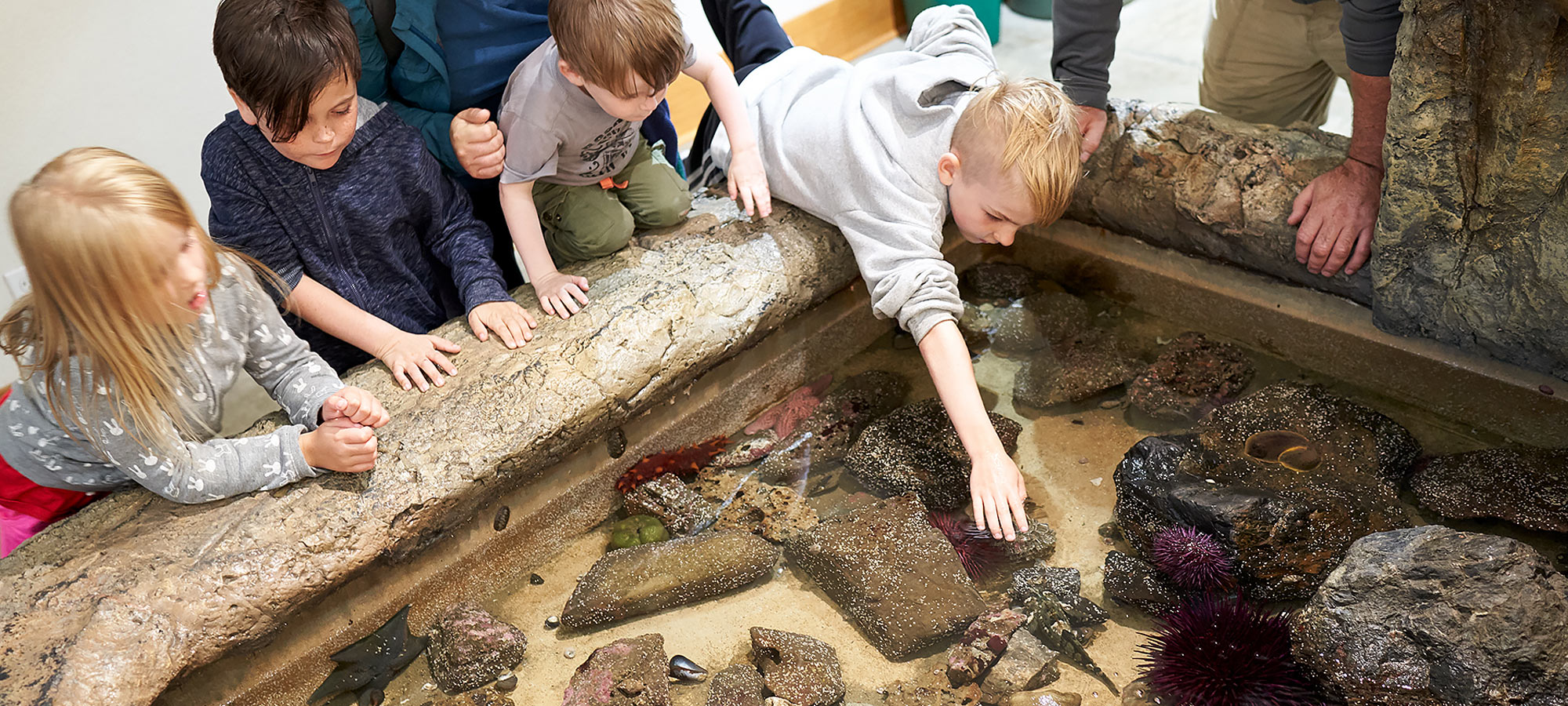 Places to Visit Near Coos Bay
To find the most relaxing spot on the bay itself, drive along the Cape Arago Highway a few miles south of town (note the excellent places to clam off to the west) and book a cabin or an Airstream at Bay Point Landing. There you can kick back on the deck and watch the boats drift by and roast s'mores in a communal fire pit (or a private one next to your room). Float on your back in the indoor heated saltwater pool and you may think you've been transported to Sweden. For a more affordable option close to the action, get a room with a water view at The Mill Casino, where you can also soak in outdoor jacuzzis.
Between Shore Acres and Coos Bay, make a stop for a seafood dinner in the quaint community of Charleston — at the mouth of the actual Coos Bay — to pay homage to the lighted crab-pot tree in the parking lot of Fisherman's Grotto restaurant. Charleston's picturesque harbor shelters a venerable fishmonger and more recent attraction: Chuck's Seafood market and the Charleston Marine Life Center, where kids can check out aquarium creatures, marine mammal skeletons and more.
Just a few minutes from Shore Acres, two state parks should be on your list of places to visit while you're in town for the lights. Just south of Shore Acres, about 15 miles south of Coos Bay, you'll find Cape Arago State Park, one of the best spots to watch sea lions relaxing on the rocks or migrating whales out at sea. A trail leading down toward the water takes you to tide pools filled with colorful sea creatures. Another trail, the Simpson Reef Loop Trail, runs for about 5 miles along the coast and up into the mountains to the east. Be on the lookout for an old World War II radar bunker hidden among the ferns and trees. Sunset Bay State Park, north of Shore Acres, is great for winter surfing and tide pooling with a cuticle of a sandy beach overlooked by picturesque sea stacks.
– By Tim Neville