Each season at the Oregon Coast has its own allure, but there's something magical about visiting an oceanfront spot in the winter. Here are six reasons to add a coastal town to your list of winter vacation destinations.
1. Experience the changing coastal weather
Winters in Oregon bring a mix of weather that can change drastically from day to day — and sometimes from hour to hour. Locals will tell you that forecasts are often proven untrue, but that's part of the adventure. A foggy morning on the beach can burn off into a crisp bluebird day.  Even cloudy, drizzly days by the ocean offer a chance for wet, sandy fun or a much-welcomed excuse to cozy up by the window. More exploration can be done a few miles inland in communities such as Toledo, which lie outside of the fog belt. 
2. Holiday shopping
When it comes to finding presents for everyone on your Christmas list, the shopping at the Oregon Coast can't be beat. The stores in each coastal town are known for stocking their shelves with local artisan crafts — such as stunning pieces of jewelry, hand-woven clothing and locally sourced foods. Plus, what's a better gift than one that supports local makers and small businesses?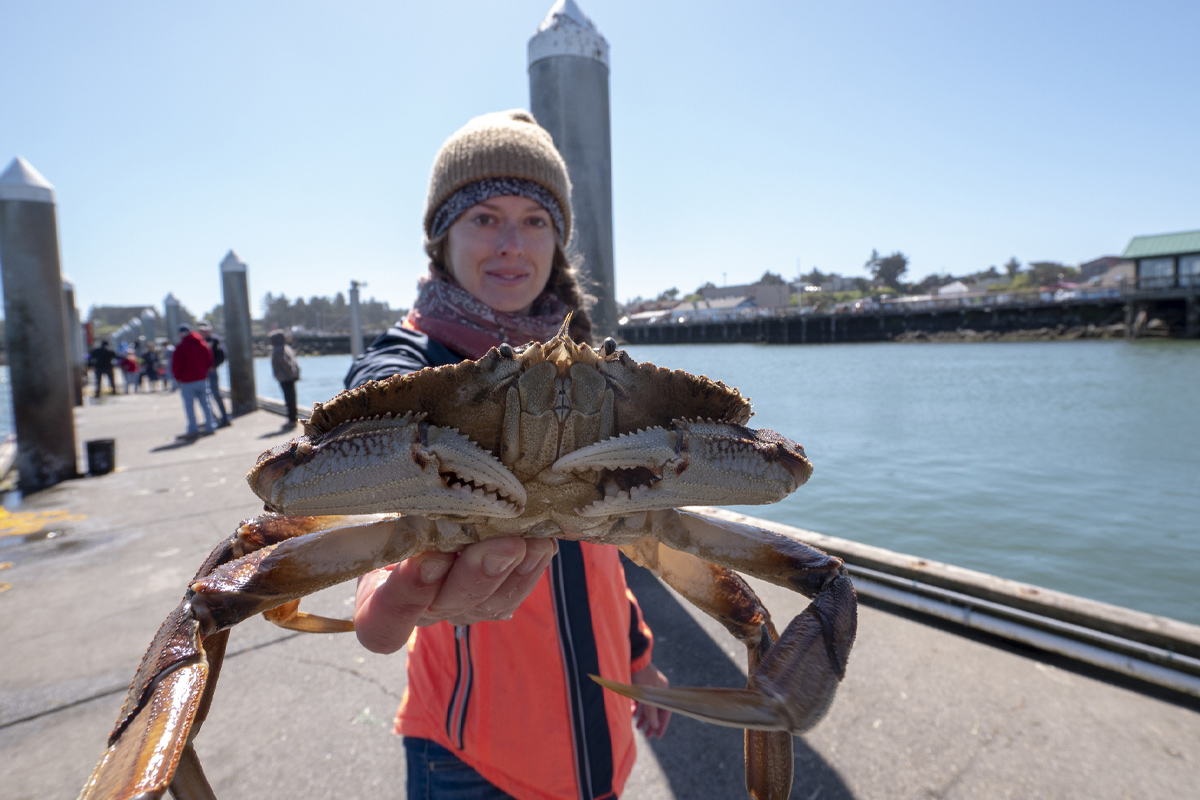 3. Eat freshly caught crab
While you can go crabbing year-round at the Oregon Coast, the best time for catching crabs that are perfect for your dinner plate is any month that ends in "r." It's easy to catch your own meal — in many places, you can rent a crab pot and go crabbing right from a dock, though you will need a license (visit myodfw.com). If you'd rather someone else do the cooking, restaurants and seafood markets along the Coast shine with fresh-off-the-dock bounty to eat on-site or prepare at home. New Waldport restaurant Shrimp Daddy's rents crabbing gear and will cook your catch. Check out Tony's Crab Shack in Bandon, Luna Sea Fish House in Yachats and Ecola Seafoods Restaurant and Market in Cannon Beach for excellent Dungeness.
4. Avoid the crowds
One of the best reasons to visit during winter is to enjoy the wide-open beaches and breathtaking vistas with fewer crowds. While popular hikes and tide pools can get busy during the summer months, visiting during fall and winter means less-crowded trails, restaurants and shops, and more of a chance for solitude — and with it, the opportunity for special moments.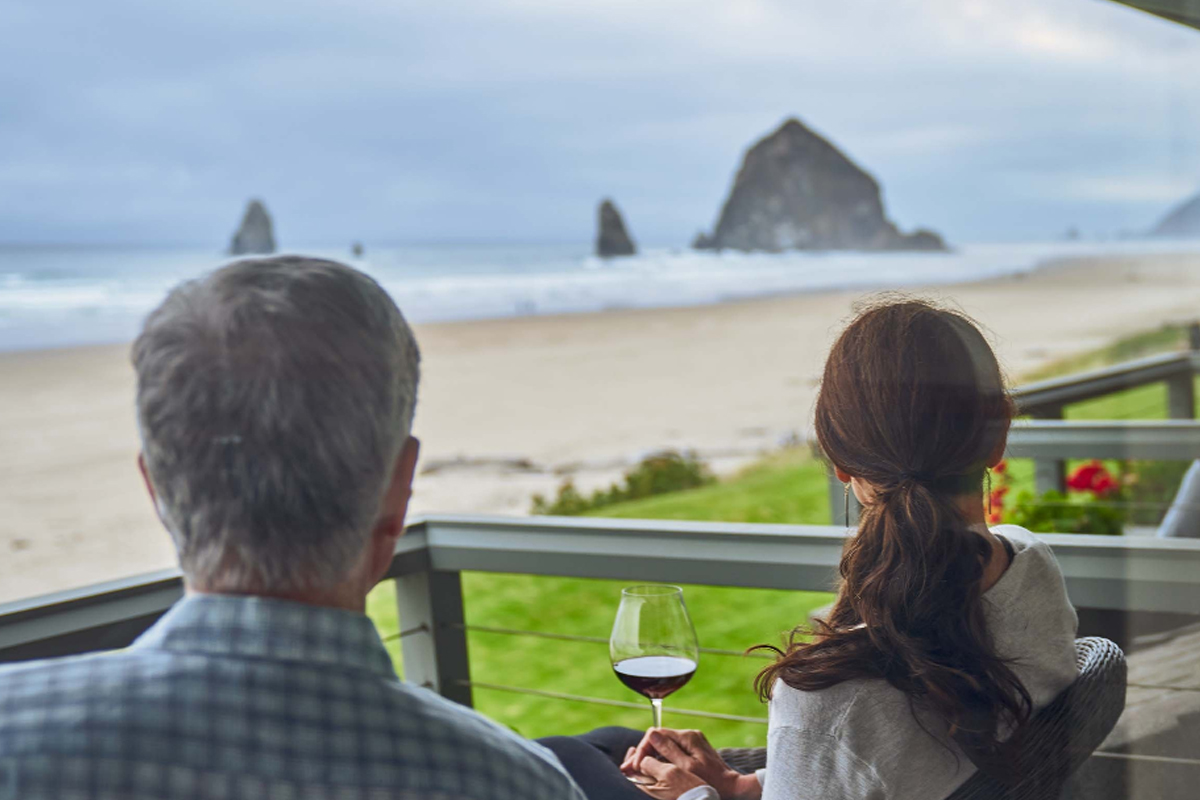 5. Storm watch from your lodging
There's beauty in the rain-soaked coastal forest and low, thick mist on the horizon, but there's something extra special about witnessing the drama of a storm playing out over the Pacific Ocean. From the safety of your lodging, you can watch as the weather moves in, dancing across water before reaching the shores and bringing with it crashing waves that create stunning sights and sounds. Be sure to watch from a safe distance, remember to never turn your back on the ocean and beware of sneaker waves.
6. Go whale watching
While you're out exploring the Oregon Coast's many hiking trails, be sure to bring your binoculars to spot blowholes of the area's visiting gray whales. These massive mammals migrate south through the region beginning in mid-December. Approximately 18,000 whales travel along Oregon's coast, and at its peak, 30 whales pass by each hour.
By Emily Gillespie