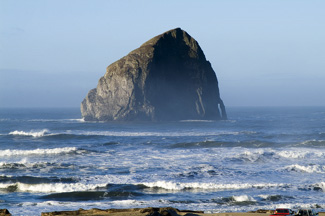 There's no need to travel around the world to find the perfect beach. You have to uncover Oregon's best kept secret: We have over 360 miles of prime beachfront property, and it is all publicly accessible! Our beaches come in all shapes and sizes, and each one possesses a unique personality and feel.
For vibrant, lively tide pools, Haystack Rock and Cobble Beach in the central coast region and Sunset Bay State Park near Coos Bay, abound with wildlife ranging from sea stars, anemones, kelp and crabs. Tuffed puffin and common murre are readily spotted by avid bird-watchers and seals and sea lions are regular inhabitants along the coastline. These same beaches offer many a rock hound an array of delightful treasures to find.
Many of our beaches draw the adventurous at heart, those brave souls who power their kite boards and kayaks through the breaking waves. The Cove located between Tillamook and Seaside, the South Jetty at Florence, and Sporthaven Beach near Brookings to name a few, all boast popular breaks, while Agate Beach in Newport holds the attention of many long boarders. At slack tide, scuba diving is a popular beachfront activity and experienced divers wait eagerly for a glassy, flat surface to emerge. If it fails to do so, they don't push it. Safety first!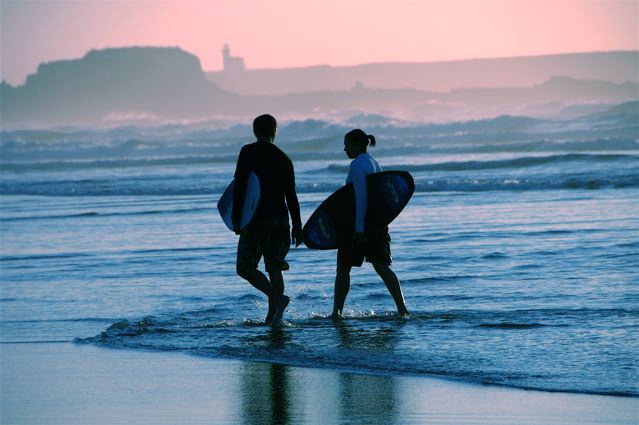 Finally, the lure of pristine sand dunes is invitation enough to discard your flip flops, dig in your toes and build sandcastles, fly a kite, or enjoy a campfire with s'mores. Many of these beaches dot the coastline. Shall I say it? Living here is "sand"sational!
So, whatever type of beach you are seeking, Oregon has them all! Join us on the coast and enjoy our little piece of paradise.
Submitted By: Kim Voetberg