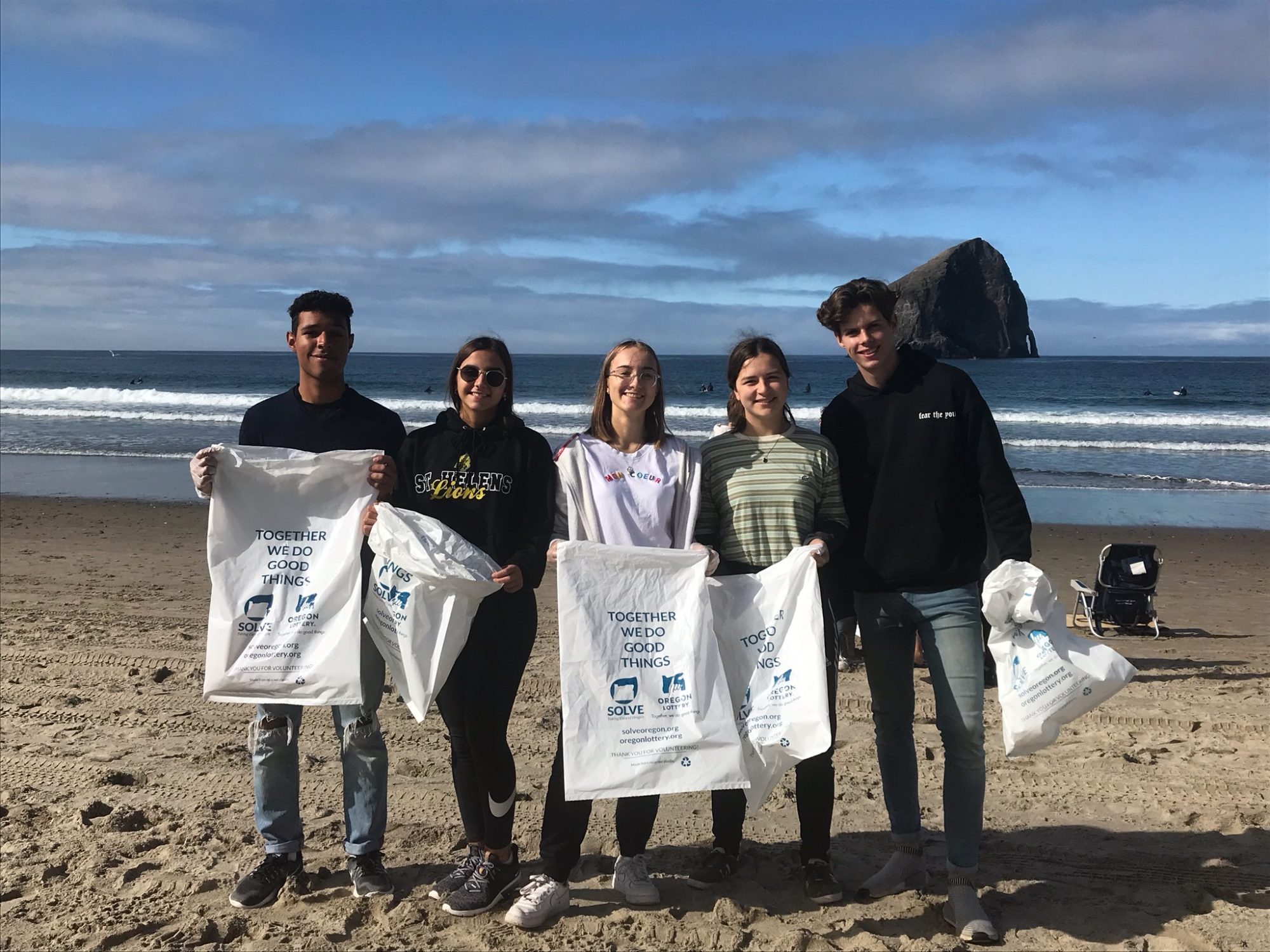 Volunteer for Clean Water
Sign up now for SOLVE's annual Beach & Riverside Cleanup, in partnership with the Oregon Lottery, happening on September 25! Join hundreds of Oregonians across the state, protecting and restoring our natural habitats, coastline, and neighborhoods through litter cleanup and restoration work.
Water is increasingly becoming one of Oregon's most precious resources. By joining the Beach & Riverside Cleanup, you are sending a clear signal that you are a part of the solution to keep our waterways clean and free of debris.
Along the entire Oregon coast, and inland as well, SOLVE supports volunteer projects aimed at keeping our waterways free of debris from source to sea. Get involved in this statewide, family friendly, cleanup effort today! Click here to browse a list of projects, learn more, and sign up.
Be Part of Something Big(ger)
This year, SOLVE is celebrating the Beach & Riverside Cleanup for three weeks, from September 18 through October 3 with most projects happening on September 25. By extending the timeframe, it's possible to support volunteer efforts on both International Coastal Cleanup Day (September 18) and World Rivers Day (September 26), AND allow flexibility for event leaders and volunteers to participate more than once during cleanup season.
Join SOLVE's Beach & Riverside Cleanup and contribute to a global effort to remove litter and debris from waterways and the ocean. There's no wrong time to celebrate our planet, sign up for the Beach & Riverside Cleanup today!