Imagine having 363 miles of public ocean shoreline as a photography playground. You could capture the rising and setting sun, snap an image of crashing waves and retreating tides, and carefully document the sweeping vistas and historic structures. Luckily, you don't have to imagine it, because it is reality on the Oregon Coast. Always make sure to visit responsibly and practice beach safety: Never turn your back on the ocean; know the tides; and stay off rocks and small, enclosed beaches. Here are the top places to visit to get those magical shots.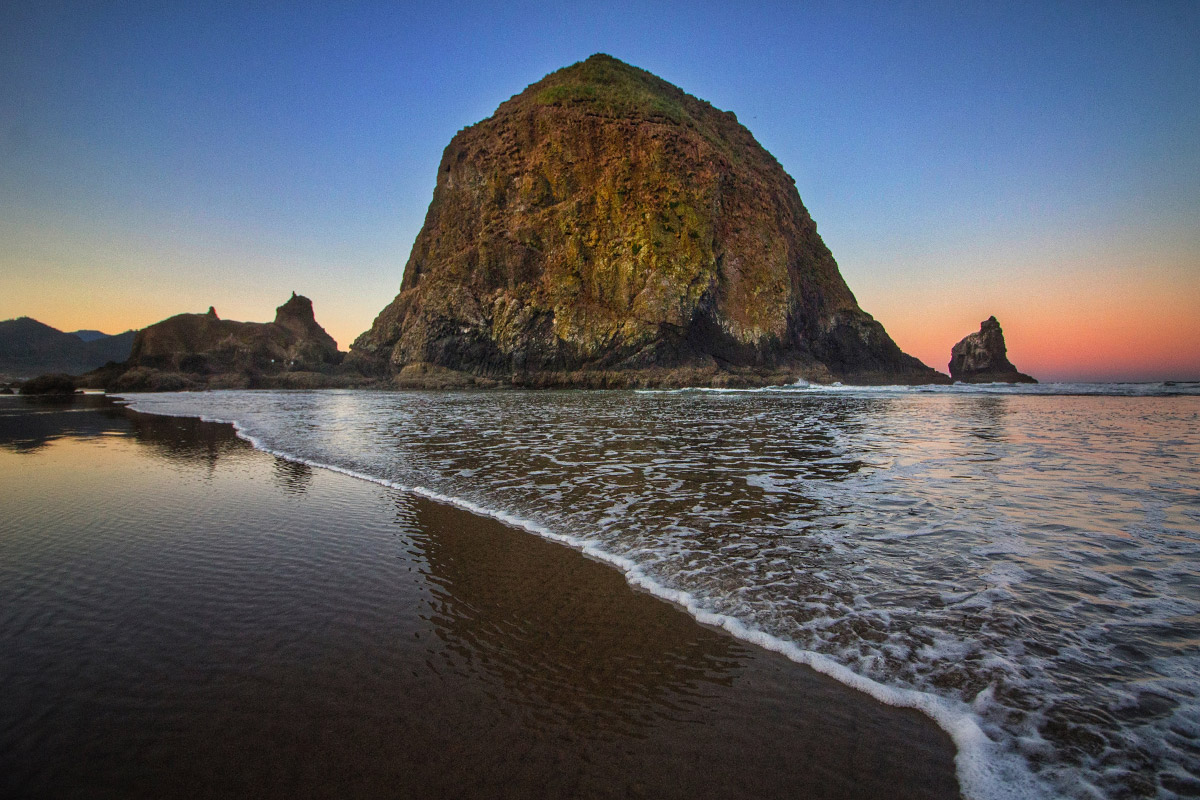 Sunsets and Silhouettes
There's a reason Cannon Beach's Haystack Rock is such an iconic emblem of the Oregon Coast — especially at sunset. As the sun plummets toward the horizon and colors fill the sky and reflect off of the incoming tide, you're left with an otherworldly natural landscape filled with hues you've only seen in a painting and silhouettes that will leave you stunned.
Lighthouses
The Coast is filled with iconic lighthouses, but Heceta Head Lighthouse near Yachats is consistently the focus of breathtaking photos. Perched partway up a headland that offers nearly 180-degree views of the Pacific Ocean and nearby sea stacks, it's easy to see why. Built in 1894, the lighthouse still operates today, and you can even book a stay in the old lighthouse keeper's cottage so you can work on getting the perfect light for your photo.
Sea Stacks
The 12 miles of coastline at Samuel H. Boardman State Scenic Corridor are home to sea stacks that are reminiscent of Vietnam's picturesque Ha Long Bay. These rocky islands are protected as part of the Oregon Islands National Wildlife Refuge and nesting habitat for 1.2 million seabirds in the spring and summer. Offering many different vantage points to hike to, this location will have you returning time and time again.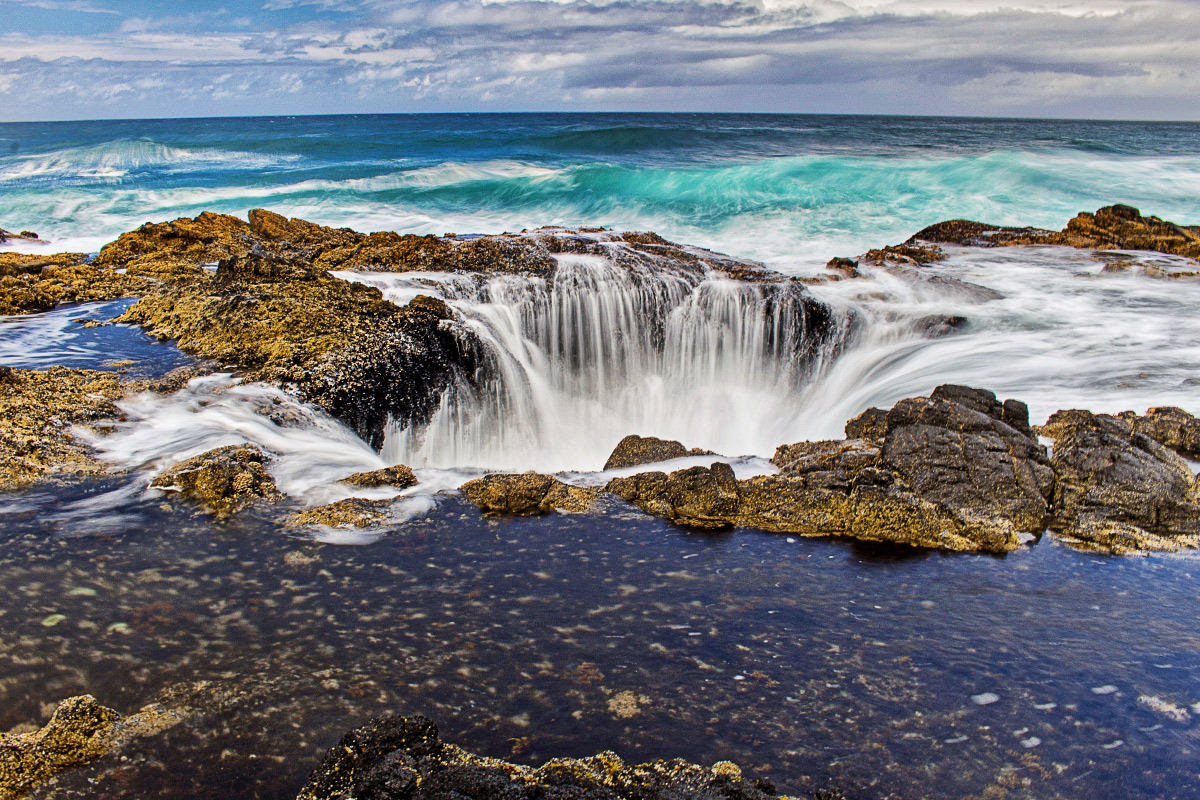 Thor's Well
One of the most unique and dramatic photographs you can capture on the Oregon Coast is of Thor's Well, a sinkhole near Yachats that has earned the nickname the "drainpipe of the Pacific." Train your camera on the rock hole and wait as the water furiously rushes inside for the winning shot. It's also a great opportunity to set a slower shutter speed to capture the water's movement in a dreamy, painting-like quality. While it's an awesome spectacle, it's also quite dangerous, as sneaker waves and large sprays can sweep you out to sea if you're not vigilant. Keep your eyes peeled on the ocean and never turn your back.
Storm Watching
There are many places to storm watch on the Oregon Coast, all a sure bet for walking away with eye-catching photos. Some of those spots include: the Sea Lion Caves overlook in Florence; the overlook at Umpqua Lighthouse State Park near Winchester Bay; the overlook at Bastendorff Beach County Park (not on the beach or the beach parking area); Cape Arago State Park (from the observation area and south cove overlook); Simpson Reef/Shell Island Overlook in Coos Bay; Face Rock State Scenic Viewpoint on Beach Loop Road in Bandon; and Battle Rock Park in Port Orford. During the right conditions, fast-moving waves move toward the coastline, crashing against the sharply angled rock formations and creating a firework-like spray of water. While you're holding the camera and showing off the photo, you're sure to hear a lot of "Whoa!"
Shipwrecks
Nothing captures a hauntingly beautiful scene quite like photographing a shipwreck, and the remnants of the 1906 wreck of the Peter Iredale in Fort Stevens State Park provide the opportunity to do just that. Catch a reflection of the rusting metal during low tide or wait for the waves to crash onto the partially buried bow. No matter whether the backdrop is clear blue skies or a horizon filled with dark clouds, you're sure to walk away with a photo that tells a story.
– By Emily Gillespie