On the hunt for fresh Oregon seafood 
For many visitors to the Oregon Coast, dining on a delicious seafood meal is at the top of the vacation list. Chinook salmon, Pacific halibut, Dungeness crab and more species are all native to Pacific Ocean waters, seasonally and sustainably caught by regional fishers, and delivered to the kitchens of local chefs. Dining on local seafare is a delicious way to participate in a longstanding tradition and not-to-be-missed highlight for Oregon Coast visits.
On your next Oregon Coast tour, make it a priority to seek out purveyors of local seafood. We've rounded up some options for you here, but the scene is ever-changing and there are many more places offering fresh Oregon seafood to discover on your travels—just ask for recommendations in any community you visit.
North Coast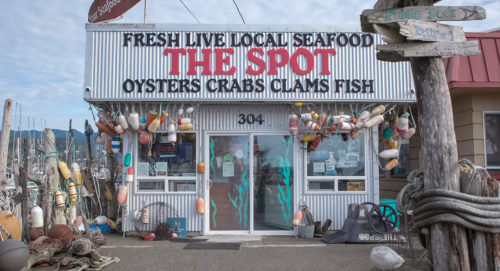 Right on the Columbia River, and at OleBob's Seafood Market on Astoria's Pier 39 is your place for fresh Dungeness in-season, while fisher-family owned South Bay Wild Fish House on the other side of town has a small year-round market in the back of its seafood restaurant. The store­front at Food Roots Marketplace in Tillamook is a go-to spot for frozen fish as well as other local goods. For oysters and clams, try The Fish Peddler in Bay City, JAndy Oyster Co. in Tillamook and Nev0r Shellfish Farm on Netarts Bay. After a tour of the docks in Garibaldi, visit The Spot, a market festooned in colorful maritime gear, or Fishpeople Seafood just down the road for the catch of the day.
Central Coast
Follow your nose to the smoked salmon at Barnacle Bill's Seafood Market, an iconic spot in Lincoln City. Fisherman-owned Luna Sea Fish House in Yachats and Seal Rock both offer steamed crab in-season and wild fish from their deli case, as does Krab Kettle in Florence and South Beach Fish Market from their colorful shop/restaurant south of Newport. You'll know where your seafood comes from at Local Ocean Seafoods in Newport, where filets in the case are labeled with the name of the vessel that caught them; try their seafood meal kit, DockBox, for pickup in Newport, Portland or Corvallis, or for home delivery in Oregon and Washington. Also in Newport – Chelsea Rose or South Beach Fish Market are classics known for fresh crab.
South Coast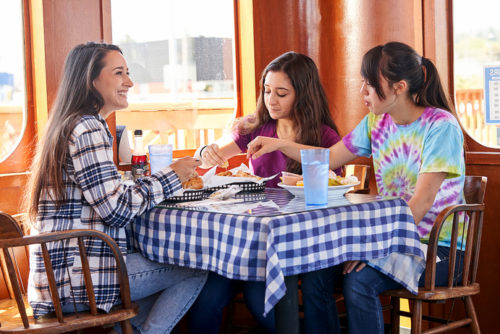 It doesn't get any fresher than fish on the South Coast. Try fresh and fresh-frozen rockfish at Bandon Fish Market or local clams at Chuck's Seafood in Charleston. Fishermen's Seafood Market hawks fresh and dine-in seafood under the boardwalk in Coos Bay. Salmon from Fishermen Direct in Gold Beach is caught by local fishers; check out the freezer case for interesting options like giant octopus or wolf eel, which are saved when they are caught by accident as bycatch in nets with other fish and thus not wasted. For home delivery or pickup at locations from Ashland to Portland, Port Orford Sustainable Seafood provides boxes of fresh frozen fish from their own boats.
Catch Your Own
Oregon Coast crustaceans and shellfish are great at a local restaurant but even better when you work up an appetite harvesting them with your own two hands. All you need is a license and some simple tools rented or purchased at local tackle shops. All recreational clammers and crabbers need to observe catch limits; you can get a ticket even if you don't know the rules. Find all the resources you need at MyODFW.com.
North Coast razor clams (annual closures: July 15 – Sept. 30 north of Tillamook Head) are harvested from flat beaches at low tide. Look for a distinctive hole, then start digging or plunge down with a circular tube called a clam gun to extract a core of sand. With any luck, the clam will appear. Bay clams like the huge gaper or horse clam, cockles, butters and littlenecks can be gathered with a shovel and rake from places like Tillamook Bay or Siletz Bay.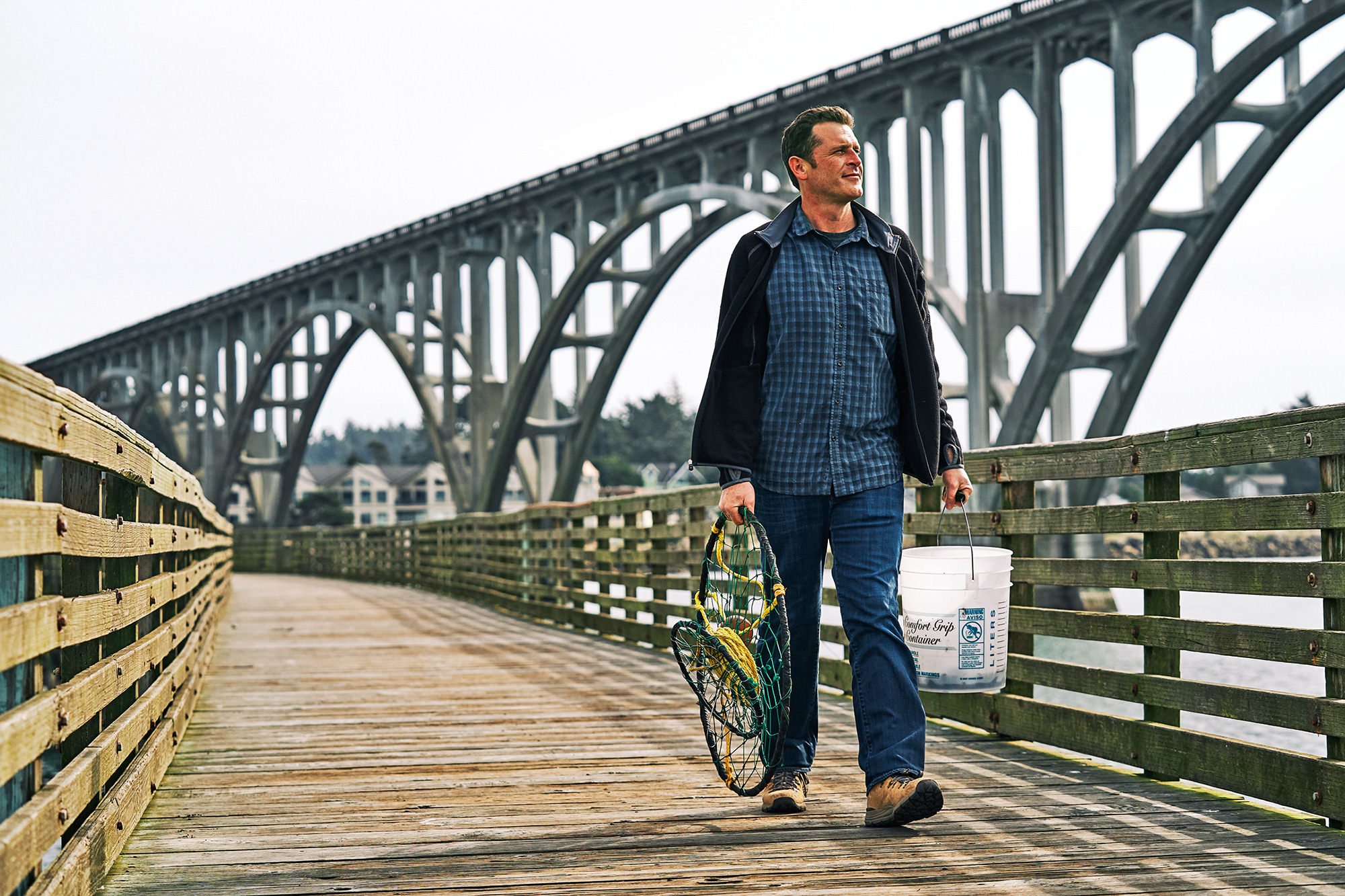 If it's Dungeness crab you're seeking, the state crustacean can be found both in bays and the ocean near Seaside, Garibaldi or Newport. Toss a crab pot, ring or lightweight folding trap from a boat or right off the dock. Tackle shops will help you buy a license and gear and show you which crabs you must throw back. For more guidance, book a kayak crab tour in Lincoln City at the Sustainable Living Center or a custom crabbing charter on Astoria's historic Arrow No. 2 tugboat. Kelly's Brighton Marina in Rockaway Beach rents gear and lets you catch and cook your dinner right on-site.