At the Oregon Coast, family-friendly activities are around every corner, which makes it a great place to spend your holidays. To add to your special occasion, make sure to plan for a decadent takeout feast fitting for the special season. After an adventure-filled day of exploration, you'll be thankful for the warm, ready-to-eat meal. Here are some spots to consider tucking into this holiday season.
Appetizing Dishes on the South Coast
Proving they can create more than just good spirits, Superfly Martini Bar & Grill in Brookings offers tasty takeout food including steamed obsidian mussels and tomato-jalapeno soup. Shark Bites Cafe in Coos Bay has something on the menu for everyone, including tacos, burgers, seafood baskets and sandwiches. The mix of mouthwatering dishes at Edgewaters in Bandon makes it hard to choose between steak, chicken and seafood dishes. Visitors to Winchester Bay will want to order from Bedrock's on the Bay for pizza, chowder and a long list of items from the grill. Check out the Wild Rivers Coast Food Trail for more ideas.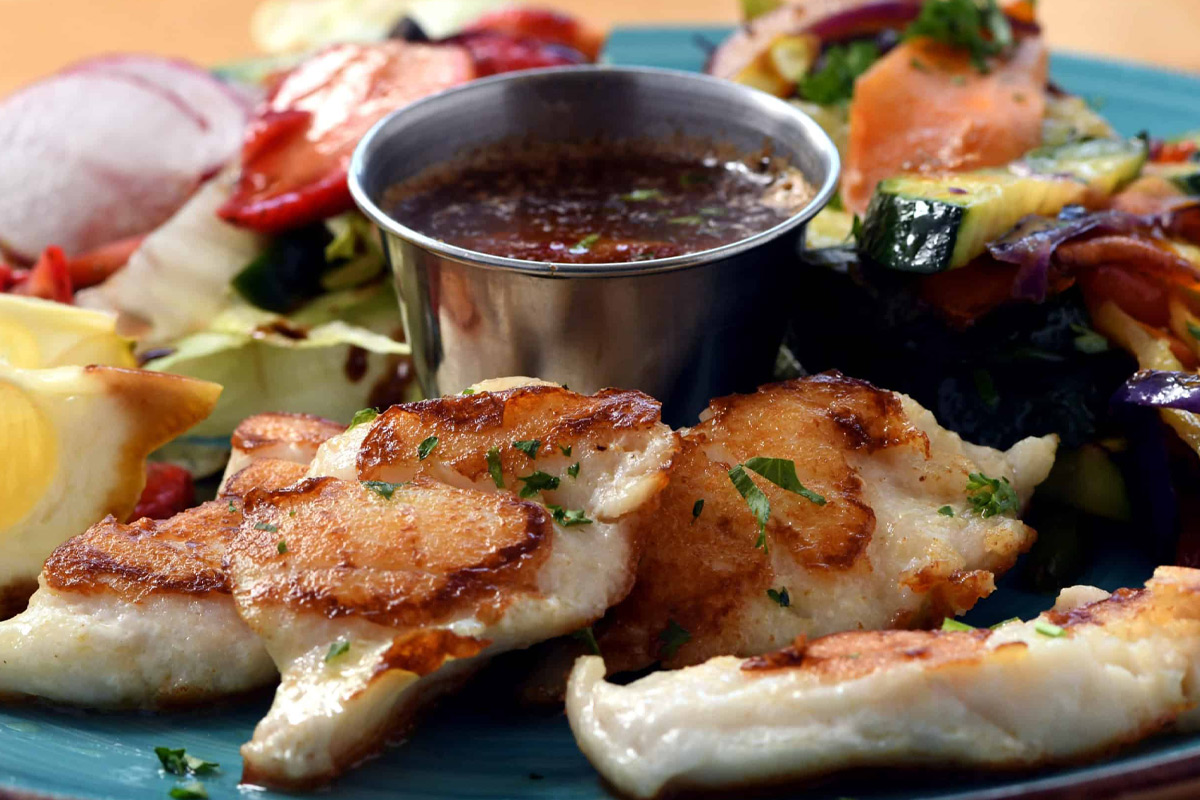 Flavorful Central Coast Meals
Waldport's Skosh has an extensive menu of delicious burgers and tasty tacos, but don't leave without trying their desserts, too.  In Florence you can find smoked salmon mac n' cheese and lemon-caper salmon to go at Bridgewater Ocean Fresh Fish House. A delicious takeout meal doesn't have to be reserved for dinner — in Lincoln City, don't miss the extensive breakfast and lunch menu at The Wildflower Grill. A staple of Depoe Bay, Gracie's Sea Hag is a quaint spot to pick up a great meal — try one of their Sea Hag seafood melts. Find more inspiration along the new Central Coast Food Trail.
North Coast's Excellent Eateries
Driftwood Restaurant & Lounge in Cannon Beach has been creating memorable seafood dishes for more than 75 years and has an excellent outdoor patio with fire-pit tables. In Pacific City, The Riverhouse Nestucca serves up special entrees including crab mac 'n cheese and rockfish tacos. The seafood menu at Rockaway Beach's Old Oregon Smoke House has been lauded for its fresh fish and flavorful seasoned combinations. The Garibaldi Portside Bistro is a superb choice for its extensive seafood menu, though you'll also find hot sandwiches, soups and salads to choose from. The North Coast Food Trail is a nonstop culinary adventure, all year long.
By Emily Gillespie