Leave Oregon even better than you found it by volunteering on your visit.
In 1967 Gov. Tom McCall helped to establish Oregon's Beach Bill, ensuring public access to all 363 miles of the state's coastline and beaches. This year, honor the beauty of our coastline — stunning vistas, endless sand dunes and mysterious sea-stack formations — by spending part of your vacation giving back to the Oregon Coast. Here are some of our favorite opportunities for a fun day helping residents keep beaches clean and raising awareness about marine ecosystems.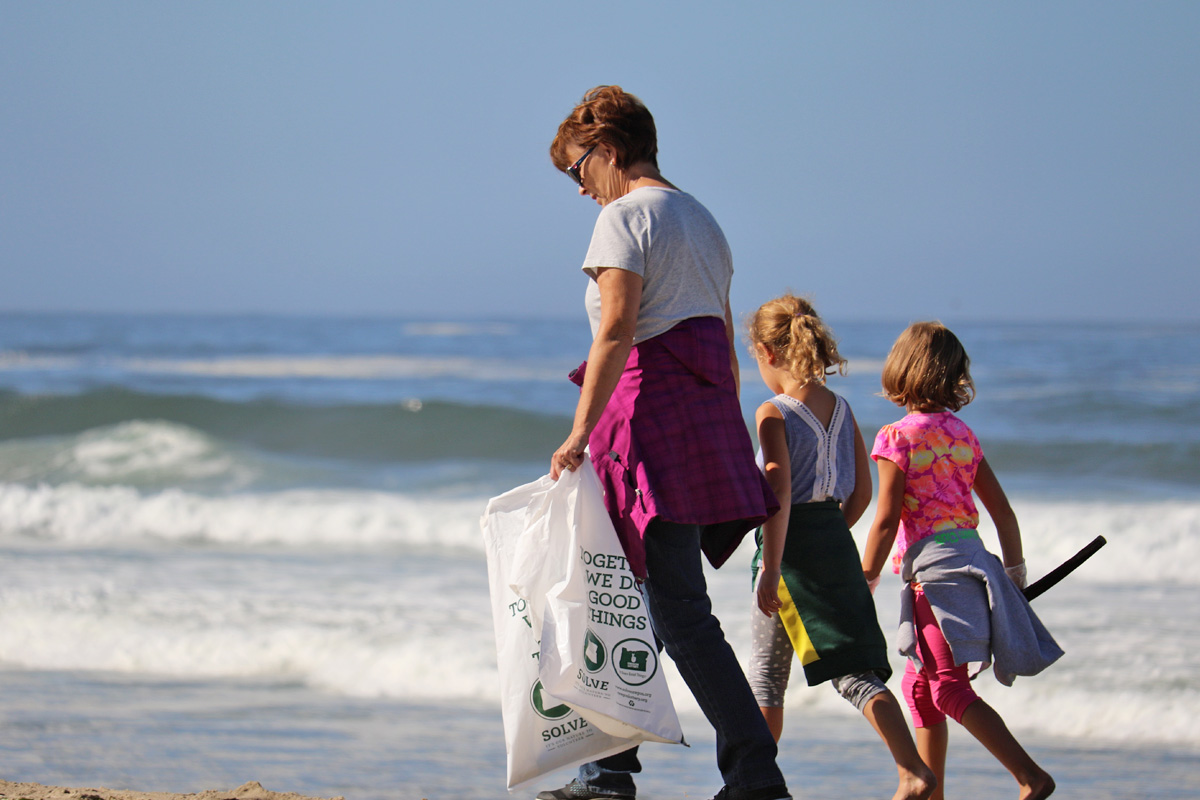 Beautify the Beaches
Each April and September, SOLVE hosts a beach and riverside cleanup open to the public. Since 1984 more than 1.7 million pounds of litter have been removed by over 130,000 volunteers. Sign up to join them on the Oregon Coast for a day of collecting marine debris that would otherwise threaten the lives of sea creatures. Entire families — leashed dogs included — can grab SOLVE-provided bags or buckets and walk the beach, removing plastic waste. Reserve a volunteer space on Earth Day (April 22, 2023) at locations like Harris Beach State Park in Brookings, the Florence Dunes, or Nehalem Bay State Park in Nehalem. If you can't make this date, help collect debris in Seaside on the first Saturday of each month.
For 13 years, Washed Ashore on the South Coast has demonstrated the many ways in which artists and volunteers transform plastic collected from beaches into enormous marine-themed sculptures. Visit the home gallery in Bandon to marvel at the permanent installations including colorful sculptures of fish, tide pools and sea jellies. Volunteers of all ages can stop into the discovery center in Coos Bay on Saturdays to help craft new sculptures.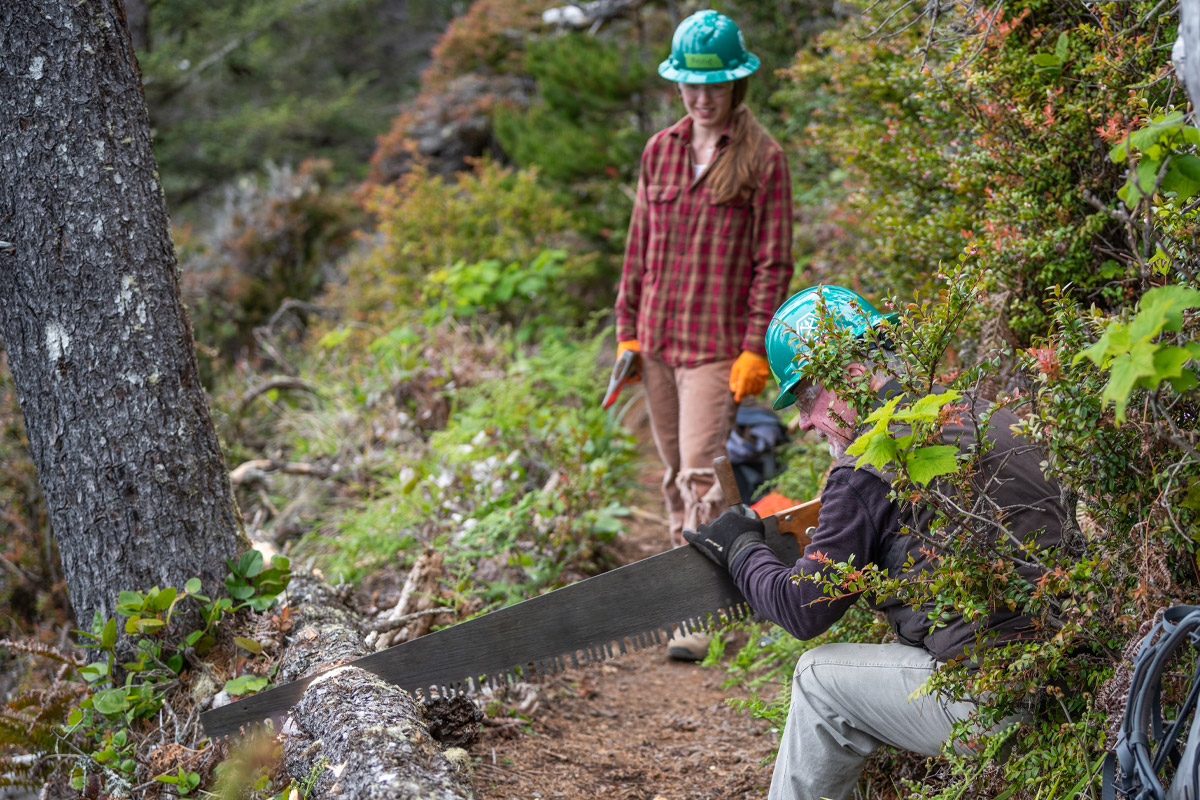 Protect Native Plants on Trails
Volunteer with North Coast Land Conservancy, an organization that acquires and protects Oregon coastal habitat, to maintain trails and clean up beaches on regular Stewardship Days, or pull weeds and plant native species during Weed Warrior Wednesdays. If you have more time, you can become a Site Steward, visiting and filing quarterly reports on one of the North Coast's 50 habitat reserves to help scientists better understand the region.
For those on the Central Coast, MidCoast Watersheds Council offers opportunities similar to its sister group in the north. During the council's work parties, teams remove invasive species and plant native species in riparian regions, or work at the native plant nursery sowing seeds, potting plants and cultivating shrubs from cuttings.
Volunteers can assist during numerous monthly events sponsored by Trailkeepers of Oregon. You might find yourself clearing brush and improving beach access in Tillamook or helping to remove fallen trees and maintain coastal trails at Samuel H. Boardman State Scenic Corridor on the South Coast. If you're traveling with numerous people, consider proposing and hosting a full-day trail-stewardship event. You bring the volunteers and Trailkeepers will provide training, hard hats and tools for your group.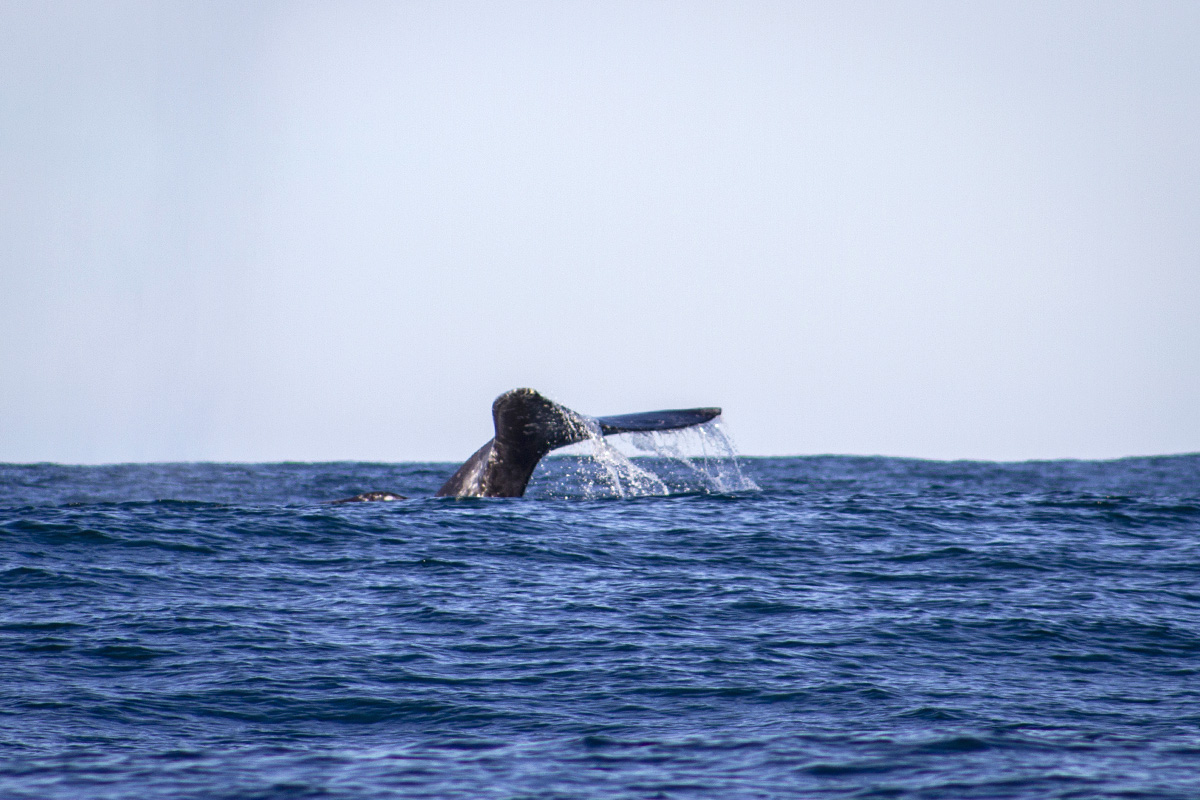 Help Protect Wildlife and Birds
Twice a year, in late March and December, Oregon Whale Watch Week offers ways to learn about some of the Coast's most famous visitors. Volunteers with the Whale Watching Spoken Here program gather on "The Whale Trail" at Cape Perpetua, at the Depoe Bay Whale Watching Center and at other specific locations along the Coast to document the migration of gray whales — sometimes as many as 30 whales per hour. Record your observations as a citizen scientist and help to educate folks seeking deeper understanding of these enormous marine mammals.
Smaller creatures need help, too. The Oregon Black Oystercatcher Project invites volunteers to monitor tiny orange-beaked black oystercatchers — a species of high conservation concern — on the Oregon Coast. Register through Portland Audubon's website May through August, before heading out to one of 75 sites. Bring your binoculars or spotting scope to observe nest activity and record data, helping scientists to better understand the health of this population and secure protection for its vulnerable rocky, intertidal habitat.
Frequent visitors to the Oregon Coast can also make a difference by collecting information on marine debris that harms shorebirds. Participate in trainings hosted by the Coastal Observation and Seabird Survey Team to learn how, and help record the ways in which humans are impacting the coastal ecosystem.
– By Melissa Hart