Try seaweed, sea urchin and spruce-tip beers on your next beach weekend.
With wild and scenic rivers, majestic forests, otherworldly sand dunes, and 363 miles of fully public coastline, it's easy to have an adventure on the Oregon Coast. But if your adventure doesn't include the flavors of this remarkable place, you're missing out. Sweet Dungeness crab, meaty Oregon albacore tuna and savory king bolete mushrooms are some of the state's most iconic foods. And that's just the beginning — read on for unusual foods you might find growing or being dished up on the Oregon Coast.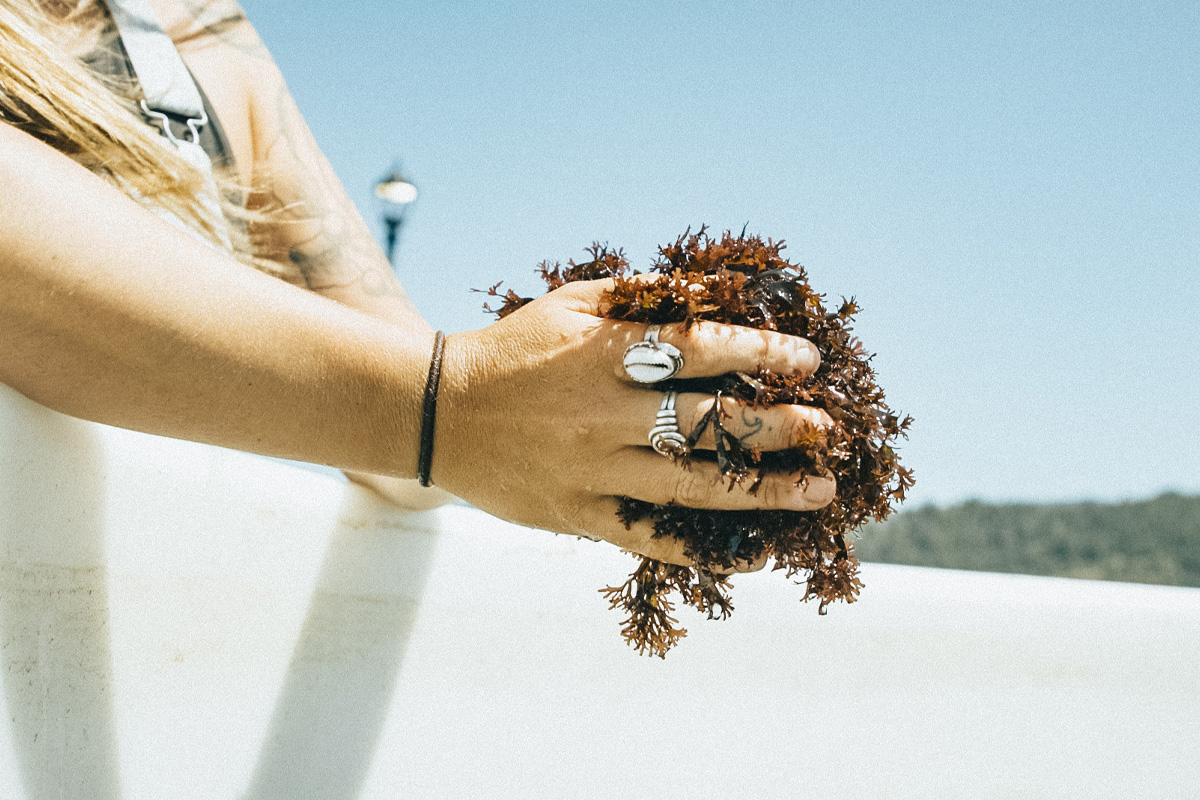 Nibble on Superfood Seaweed
More than 50 species of seaweed grow in the waters off the Oregon Coast, but only one — Pacific dulse — is cultivated commercially. This aquatic superfood is packed with vitamins, minerals and protein. Plus, it's delicious. "It has a very umami, salty, smoky flavor," says Alanna Kieffer of Oregon Seaweed, which grows dulse in Bandon and Garibaldi. You can eat it raw, cooked like a vegetable or even deep-fried for a crispy, savory delight.
Beach picnickers can shop the deli at Astoria Co+Op for a fresh seaweed salad made with Oregon dulse, or savor one of the creative chowders from buttercup in Nehalem, which have a super-savory undertone from dulse in the stock. Or grab a bayside table at The Salmonberry in Wheeler, where seaweed makes a regular appearance on the menu. A recent special was dulse bucatini made with seaweed-flecked dough and served with a Manila clam sauce.
You can also try your own hand at foraging for seaweed. If you're a beginner, it's best to start with a workshop to learn to identify different species, harvest responsibly and understand the regulations. Learn to forage and prepare wild coastal foods with outfitters like Shifting Tides or Wild Food Adventures, both of which offer workshops at various beaches on the North Coast.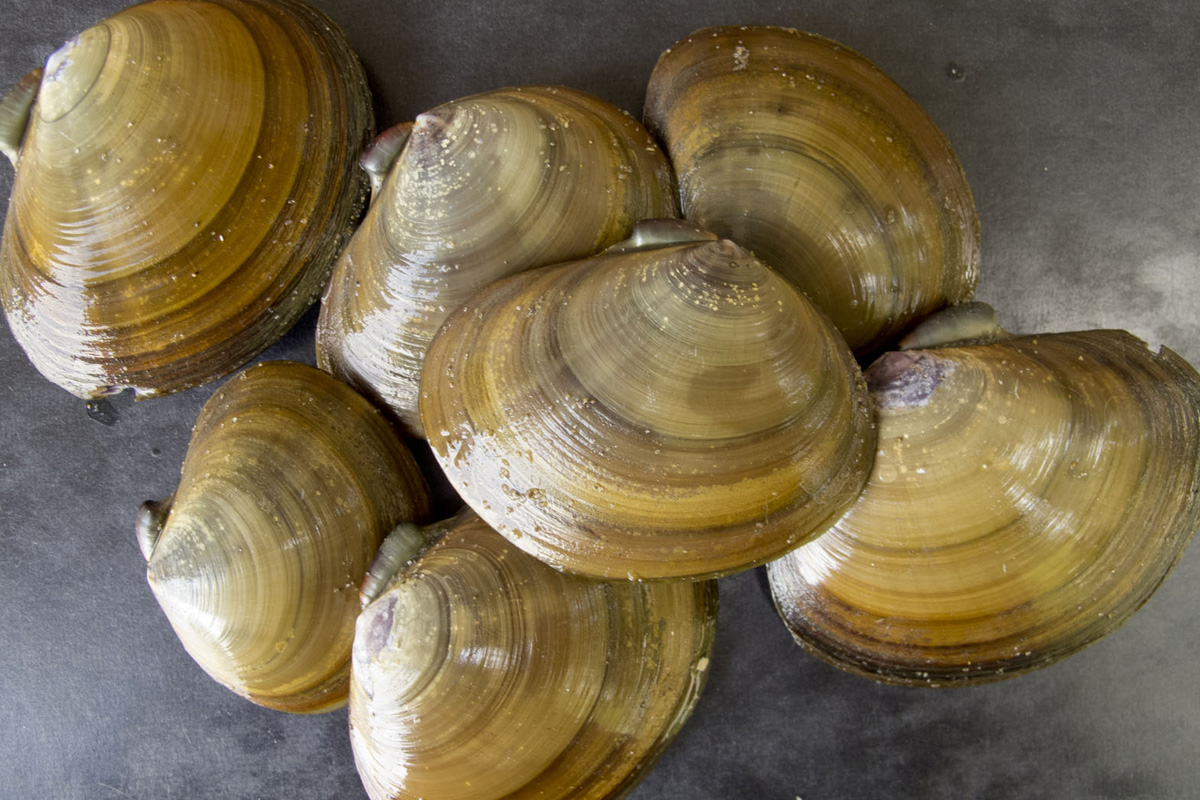 Unusual Seafood From Urchins to Wolf Eel
Purple varnish clams aren't native to this part of the Pacific, but they sure do like it here. They're proliferating to the point that the Oregon Department of Fish and Wildlife allows diggers to take home far more of this clam species than others — up to 72 per person per day. Even better, they're easy to find, even for novice clammers. Get familiar with the regulations, then pick a low tide to dig these tasty clams for yourself. (To check for biotoxin closures, always call the Shellfish Safety Hotline before you go at 800-448-2474.)
Purple sea urchins are native to Oregon waters, but have overpopulated them in recent years due to an absence of their natural predators — sea otters and sunflower sea stars — plus warmer ocean temperatures. Because they rely on kelp and other seaweed as food sources, they now threaten the kelp forests that are critical habitat for a wide range of species. Enter the food system innovators, who'd like to capitalize on a delicate inner portion of these creatures, known in Japanese as uni. A new strategy to fatten up the small wild purple urchins on cultivated dulse from purveyors like Oo-Nee Sea Ranch and Oregon Sea Farms is showing promise. Soon you might be able to help by enjoying these deliciously buttery creatures at raw bars or other fine dining restaurants.
You can also keep an eye out for the occasional appearance of bycatch species like wolf eel — which is not an eel at all but a fish — longnose skate and giant Pacific octopus on menus at restaurants that serve local seafood. Something unusual may show up as a special at a seafood spot near the docks like Local Ocean in Newport or Redfish in Port Orford, or set aside in a freezer case at a fish market like Fishermen Direct in Gold Beach. By definition, bycatch — species accidentally caught while fishing for more commercially important species like crab or cod — aren't a predictable part of fishers' hauls. But when they do turn up, it's a rare opportunity to enjoy another novelty from the sea.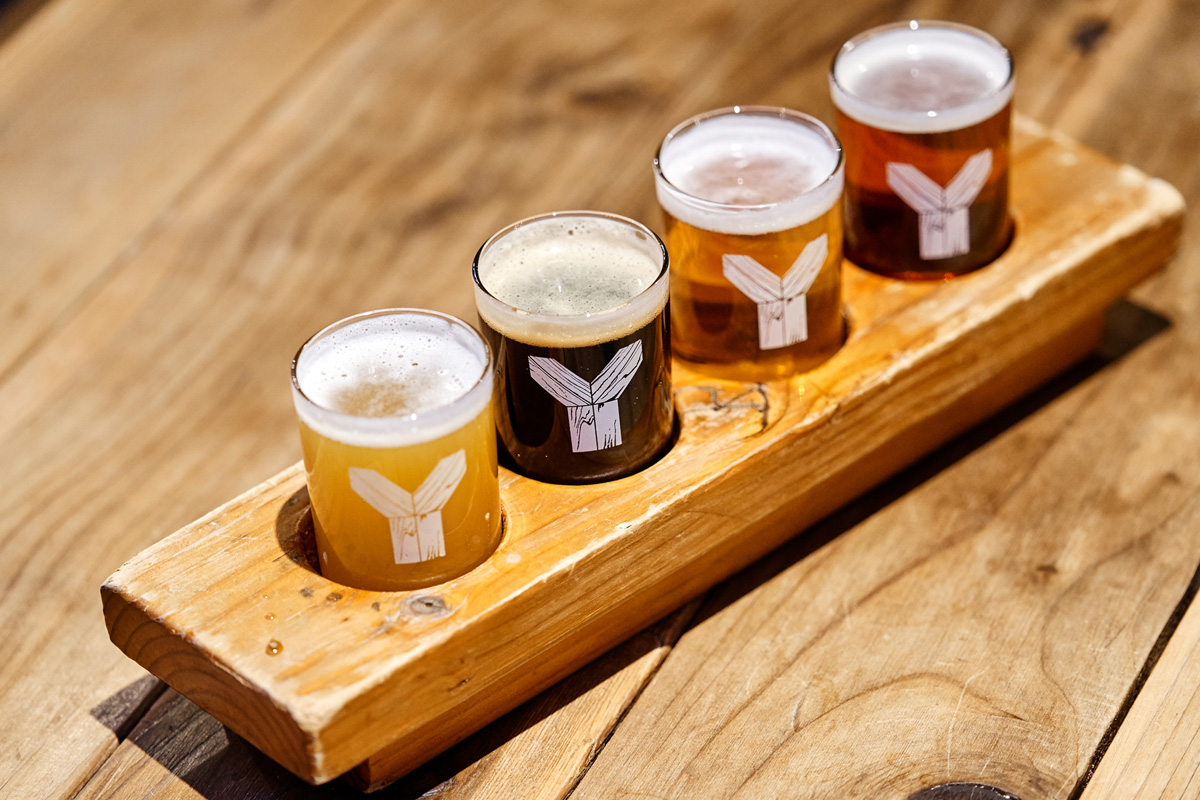 Bold Beers Made of Oysters and Spruce Needles
You might think of oysters as something you pair with beer, not put into it, but oyster stout is actually a traditional style that began at English pubs that served oysters alongside pints. Brewers discovered oyster shells could help clarify the beer, and eventually the whole thing — meat and all — ended up in the kettle. Yachats Brewery in Yachats regularly incorporates both raw and smoked oysters into its rotating lineup of brews. Rather than a fishy taste, expect a subtly briny tone and creamy texture.
Other coastal brewers look to the land for inspiration. Each spring the brewers at Wolf Tree Brewery in Newport forage up to 3,000 pounds of Sitka spruce tips to make their flagship line of spruce-tip ales, like Spruce Tip Saison or the barrel-aged King of the Forest. The springy new growth of local conifers is packed with Vitamin C, giving the brews a citrusy, resinous flavor. Public Coast Brewing Co. in Cannon Beach also makes seasonal spruce-tip beers, like their Kölsch Scrump-tious Spruce Tip Ale. Pair your pint with a warm, soft sea-salt pretzel sprinkled with Netarts Bay-harvested Jacobsen Salt for a true taste of the Oregon Coast.
– By Margarett Waterbury
– Top photo by Rachelle Hacmac