The Oregon Coast is not considered metropolitan by any means, but do not be under the illusion that its residents have forsaken their patronage of the arts.  From watercolors, oils and other assorted mediums, to dance and theater, each community offers up an amazing array of talents and abilities.  Likewise, music in its many forms dots the yearly calendar, but during the summer time communities start showcasing annual events that not only delight the hearts and lives of the locals, but brings in visitors from all over the United States and beyond.  Many of these festivals have been setting up shop on the Coast for decades and this summer is no different.
Newport Symphony Orchestra is celebrating its 10th year, with a weekend extravaganza beginning Thursday, July 4th, at Newport High School.  With a mission of enhancing the quality of life in the coastal communities, the NSO offers this particular performance free of charge.  Rounding out the weekend, concerts will also be held at the Performing Art Center and First Presbyterian Church on the 5th and 6th.  Attendees will enjoy David Ogden Stiers narrating Ferdinand the Bull on Friday, and then Pipe Organ and Strings featuring Alistair Reid will close out the weekend series.  Tickets are available by calling the Performing Arts Center.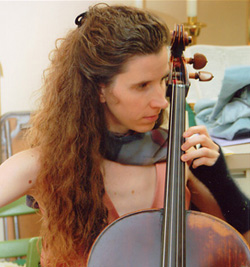 Not far down the coast, Yachats Music Festival will enter their 33rd year, with Four Seasons Concerts.  July 12-14, Yachats will host the 24-concert series at the Yachats Community Presbyterian Church, featuring 24 internationally acclaimed artists.  This festival is dedicated to its founder, Dr. W. Hazaiah Williams who began the festival in 1981.
Not to be missed is the 35th Oregon Coast Music Festival in Coos Bay, July 13-27.  This is the longest running music festival in the coastal region.  Several musical styles will be on hand including jazz, traditional, Native American, Celtic and more.  Vocals, chorus, horns, guitar, big band, and orchestra music…Coos Bay has it all and if that were not enough to entice you, come for the refreshments and wine tasting.
Last but not least, on the north coast, the Oregon Crusaders Drum & Bugle Corps will be performing in Seaside on July 3rd and 4th as part of their Fourth of July celebrations.  The Crusaders have been visible on the national and international music scene, so we are fortunate to have them returning to the coast for a third time.  If you're visiting the Seaside area, stop by.
"Music is the strongest form of magic." – Marilyn Manson.  Join us this summer on the Oregon coast and revel in some magic!
Submitted by:  Kim Voetberg