Dinner and a movie make a classic date night, but there's nothing like a romantic weekend getaway to rekindle the romance. If you and your sweetie are ready for a change of scenery, look no further than Astoria. With its steep hills overlooking the Columbia River, Victorian-era homes and vibrant waterfront, the oldest settlement west of the Rockies oozes with coziness and charm. Here's an itinerary that's sure to make for an unforgettable stay on Oregon's North Coast.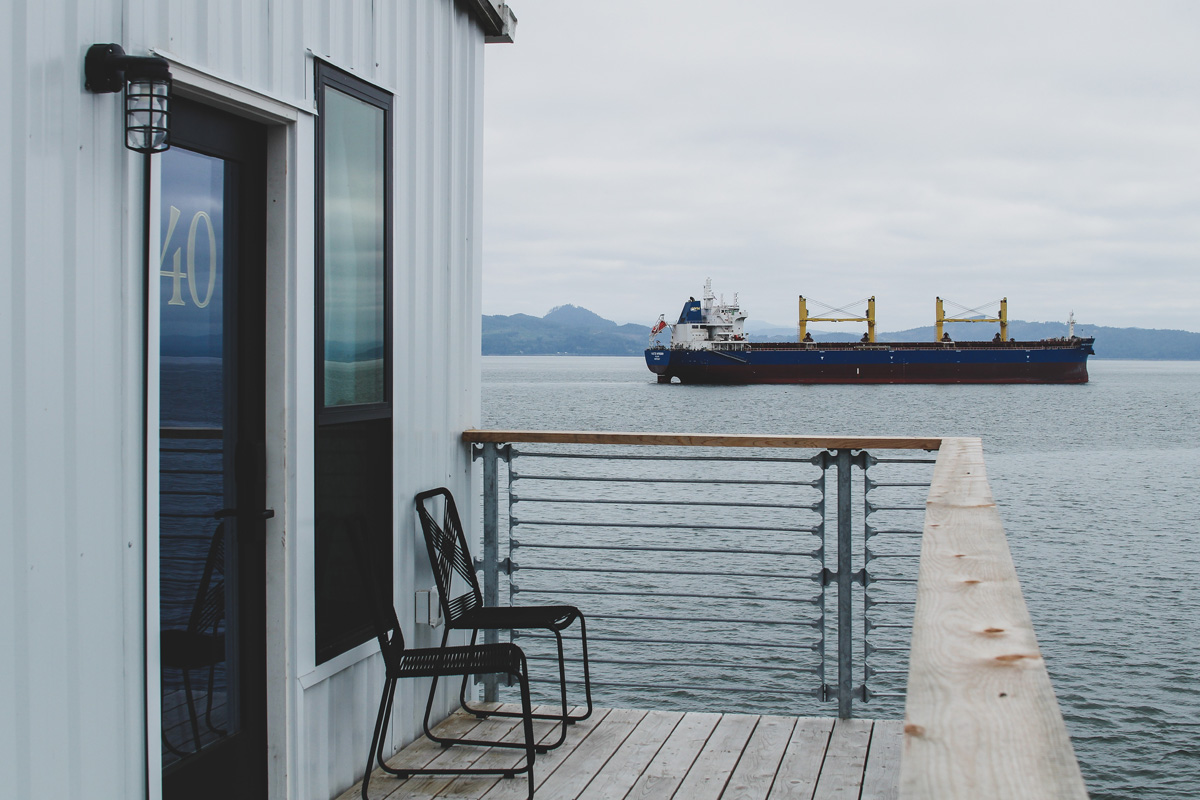 Leave Your Worries Behind at the Bowline Hotel
The new boutique Bowline Hotel beckons you to put your schedule and to-dos aside as you unwind with your special someone. Bowline Hotel sits right on the riverfront, with luxurious amenities such as in-room soaking tubs and fireplaces. Watch cargo ships pass through the mighty Columbia River as you sip a handcrafted cocktail and eat locally sourced, Scandinavian-inspired dishes at The Knot. The chic hotel bar and restaurant also serves coffee and a breakfast menu.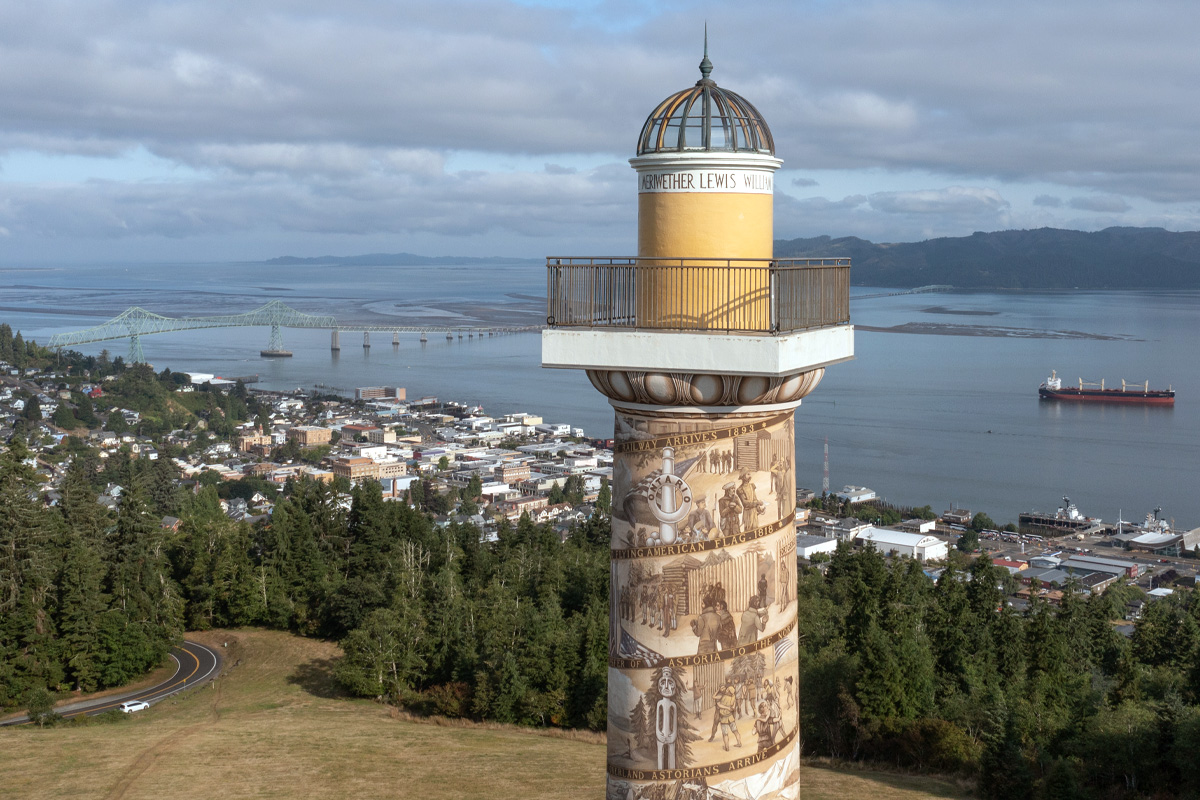 Day One: Take a Scenic Tour with Food and Brewery Stops
Take a coastal morning stroll to Gathered Bakeshop & Market, a neighborhood grocery store and small-batch bakery, or Blue Scorcher Bakery & Cafe, a worker-owned cooperative with organic breakfast and lunch menus. Once you've had a chance to caffeinate, venture up Coxcomb Hill to visit one of the town's most iconic spots: The Astoria Column. Climb 164 steps up the spiral staircase to the viewing deck, where you can admire the panoramic views, fly a balsa wood airplane and sneak in a smooch.
From the Astoria Column parking lot, take the Cathedral Tree Trail, an urban forest hike with spectacular views of a 300-year-old Sitka spruce. After you've worked up an appetite, sample some of Astoria's tasty food carts, like the popular new On Tots, while sipping patio beers at the adjoining Reach Break Brewing. Continue to pizza and beer at the nearby Fort George Brewery. Or saunter back to Buoy Beer Co., where you can order dishes like smoked-salmon crostini or a Gaetano's Market charcuterie box.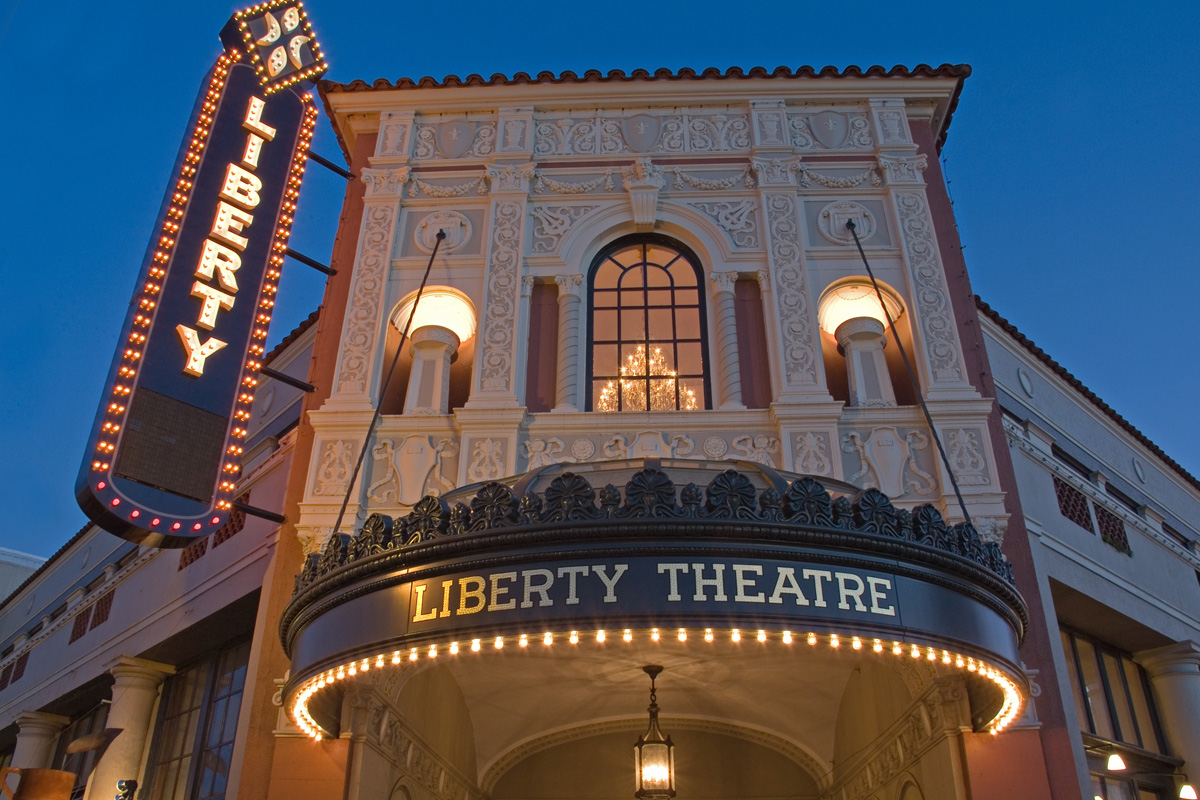 Day Two: Fill Your Day with Art, Museums and a Fancy Dinner
Kick off a day of art and culture at Astoria Coffee House & Bistro, a European-style coffee house with fresh-baked pastries. While you're in a town steeped in history, it's only fitting to visit local museums! Maritime enthusiasts can get a rich, interactive history lesson at the Columbia River Maritime Museum. At the same time, movie buffs can celebrate the art and legacy of Oregon film and television production at the Oregon Film Museum.
Along the way, get your dose of art and shopping with stops at Foragers, Sea Gypsy Gifts and Luminari Arts. When you're ready for a romantic meal, check out Carruthers, a cozy American restaurant; Nekst, with its rotating global street-food menu; or Silver Salmon Grille, an elegant dining experience featuring seafood, steak, and Cajun and Creole food. To cap the night, catch a show at the Liberty Theatre Astoria, a 1925 Venetian Vaudeville performing arts center, or the eclectic Columbian Theater Voodoo Room.
Day Three: On Your Way out of Town, Explore a Shipwreck
Curious about shipwrecks? A large-scale, interactive map in the Columbia River Maritime Museum's lobby tracks the history of wrecks near the Columbia River Bar. Stay tuned for the early 2022 opening of their "Shipwrecks!" exhibit on the challenges of sailing dangerous seas. Extend your getaway a bit longer with a visit to Fort Stevens State Park. At low tide, you can visit the Shipwreck of Peter Iredale, a four-mast steel ship that ran ashore in 1906. In addition to the shipwreck, explore the historic Fort Stevens military site, which guarded the mouth of the Columbia River from the Civil War to World War II. It's hard to head back to reality, but after a weekend of new experiences in Astoria, you're sure to return feeling romanced!
By Lisa K. Anderson