As the southernmost city on the Oregon Coast, Brookings is a destination that takes more effort to get to but rewards those hard-fought visitors with exceptional adventures and natural wonders. This includes the Wild and Scenic Chetco River, Harris Beach State Park and downtown's Azalea Park — all without the crowds. Here are the top five reasons to add Brookings to your Oregon Coast bucket list.
A Wild and Scenic River
You can camp, fish, raft and swim in the Wild and Scenic Chetco River, the pristine waterway best accessed at Alfred A. Loeb State Park. The river offers an on-water experience that takes you along the untouched landscape of tight green canyons and over gut-wrenching rapids. The river is best experienced on a multiday trip. Northwest Rafting Co. offers two options: a three-day trip through the river's lower gorges or a five-day excursion through the Upper Chetco River and the Kalmiopsis Wilderness that includes a 20-mile kayak and a 10-mile hike.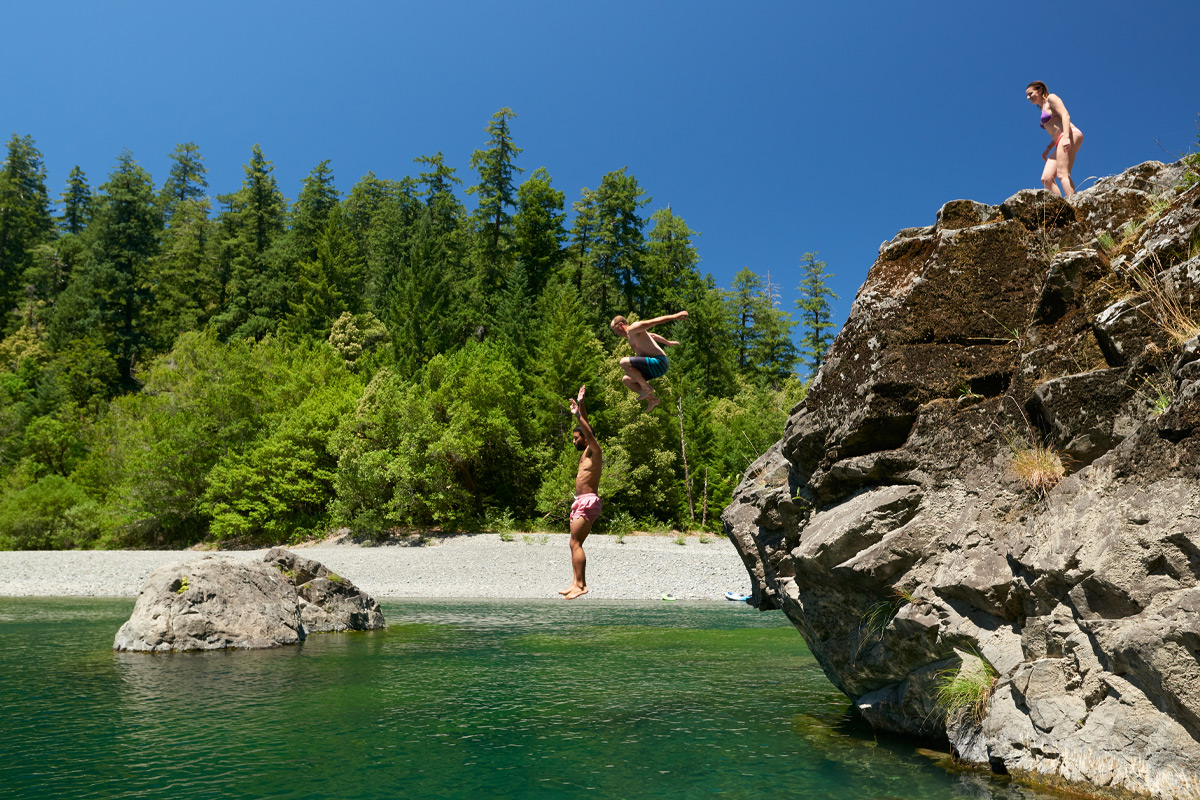 Artsy Downtown Scene
Art enthusiasts are almost guaranteed to find something they love in Brookings, a town noted for its expansive public art scene. The city boasts numerous stops along the Oregon Coast Public Art Trail, including a bear cub made of chrome, a "Lost at Sea" memorial and multiple colorful murals painted on the buildings of the city's downtown core. You can also find local creations at the Brian Scott Gallery and the paintings and prints of local artist Spencer Reynolds at Semi Aquatic Gallery. Other funky downtown shops include Feather Your Nest, for gifts and home goods; Wildwood: The Shop of Multifarious Goods, for its eclectic treasures; and Pithitude Gift Shop, with humor-filled T-shirts, towels and mugs.
Stunning Hiking Trails
Between Brookings and Gold Beach, along the stunning Samuel H. Boardman State Scenic Corridor, the easy 1.1-mile Indian Sands Trail boasts a diversity of terrain and gives you the chance to see some wildflowers and do some bird-watching. The park includes 18 miles of the Oregon Coast Trail, a trail that spans the entire coastline and also goes through Brookings, the Oregon Islands National Wildlife Refuge to the north and Crissey Field State Recreation Site to the south.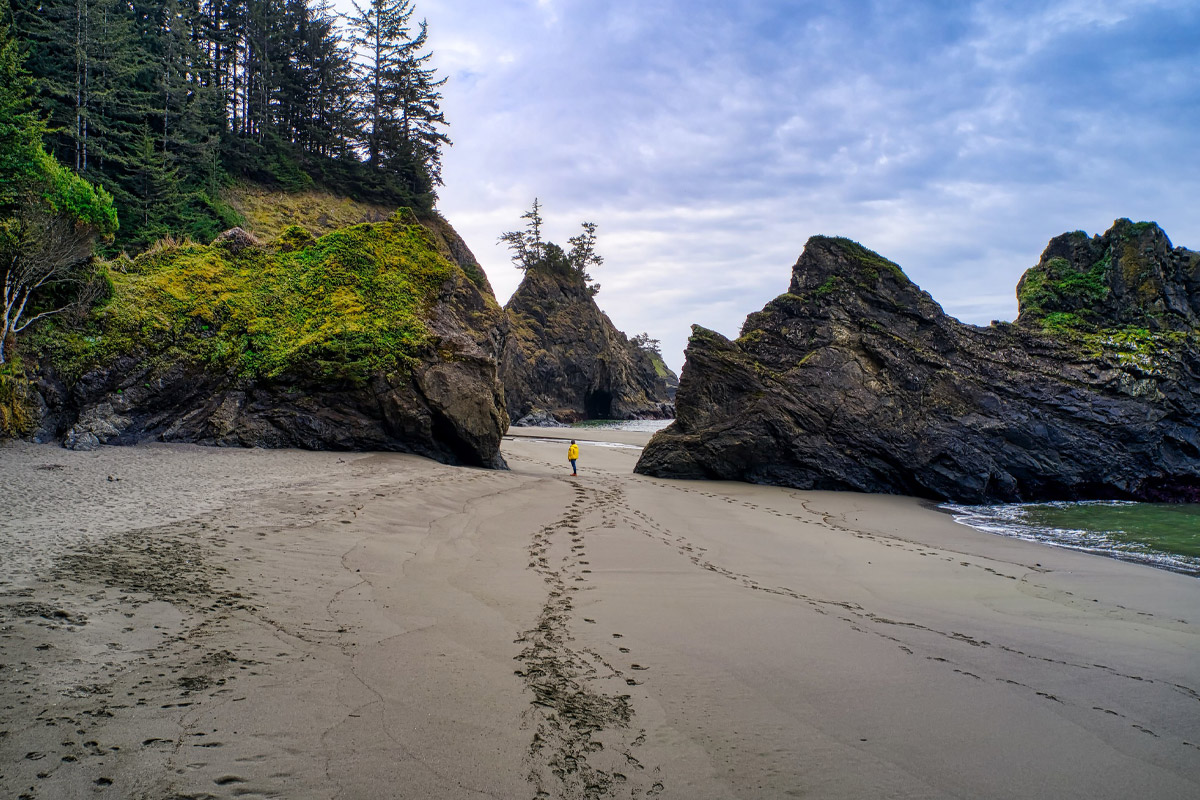 Coastal-Inspired Food and Drink
While Brookings is a small, quiet town, there are some excellent places for coastal-inspired food and drink. Serving international dishes with a twist, Black Trumpet Bistro follows through on its claim of reinvigorating the bistro experience. For seafood, check out Catalyst, a family-owned restaurant recently voted the best seafood in town. For a cocktail, you can't beat Superfly Distilling Co., which has a dozen martinis on its menu — though after glimpsing its decadent food list, you might be convinced to stay for dinner. For a meal that comes paired with an expansive tap list, hit up the Oxenfre Public House.
Year-Round Events
Brookings hosts a number of events to plan your trip around, including the display of paintings, creations, music and merriment of the Festival of Art in the Park (August 7-8, 2021). The people-watching doesn't get much better than at the Pirates of the Pacific Festival (Aug. 13-15, 2021), where you can watch sword-fighting demonstrations, belly dancing and live music in between viewing all the nautical costumes. Every Wednesday and Saturday, you can get your share of local flavor at the Brookings-Harbor Farmers Market.
By Emily Gillespie