Nothing quite prepares you for the epic oceanscapes and sheer diversity of the 140-mile stretch of Oregon's Southern Coast. It takes less than three hours to drive without stopping, but why zoom through when there are secret coves to be paddled, pristine beaches to comb, lighthouses to explore, and more crab shacks, vista picnic spots and animated port towns than you can shake a piece of driftwood at? Take four days, or better yet, a week. You won't regret it.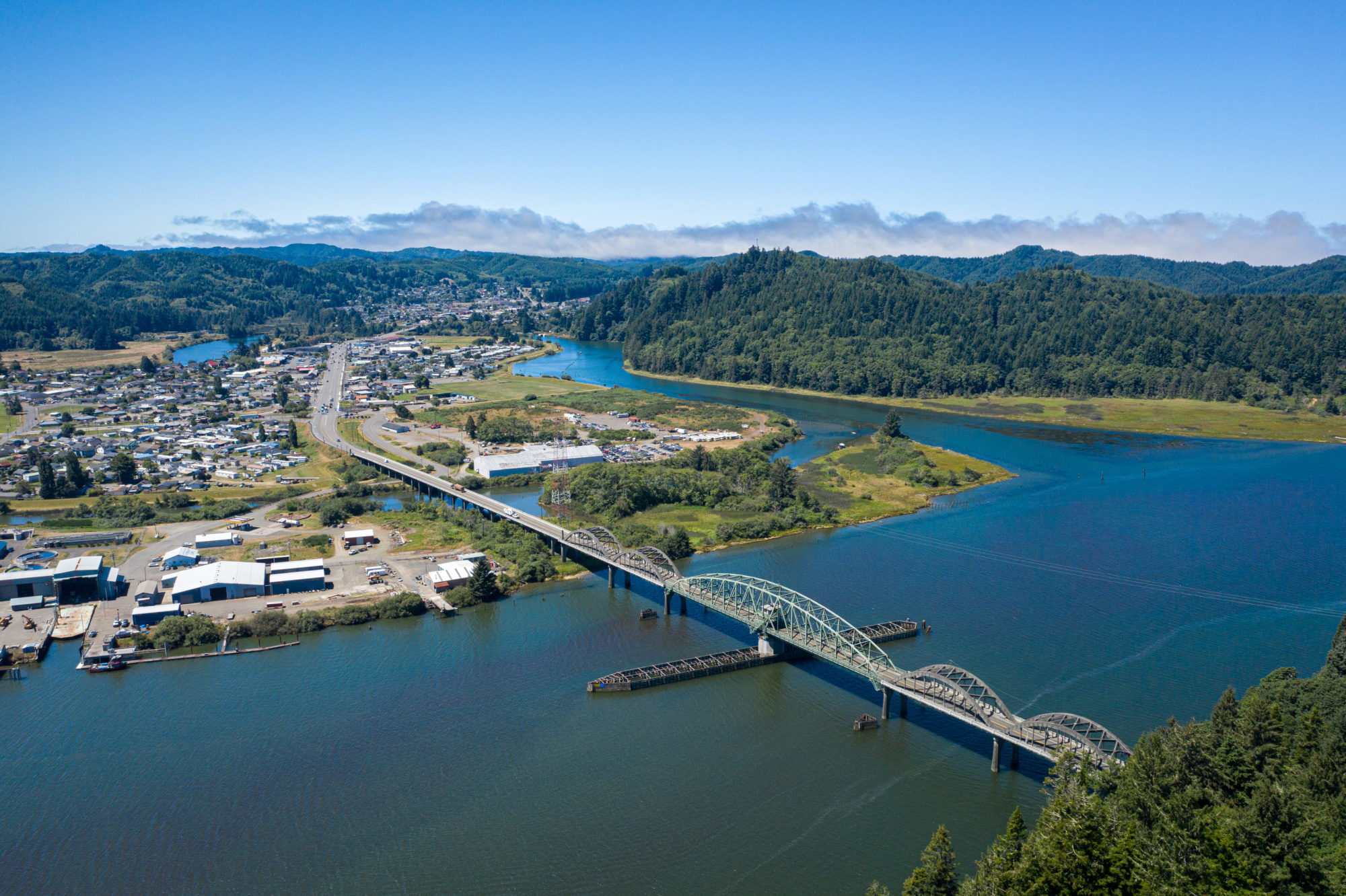 DAY 1: REEDSPORT / NORTH BEND / COOS BAY
Reedsport is the southern gateway to the Oregon Dunes National Recreation Area, a rare landscape of windblown sand dunes reaching up to 500 feet high. The heart-pumping John Dellenback Dunes Trail (accessed at Eel Creek Campground) is a 5.4-mile out-and-back hike over the dunes to the beach. Ride the dunes on an ATV with Umpqua Dunes Rental.
Umpqua River Whale Watching Station has platforms with binoculars to watch passing Grey Whales.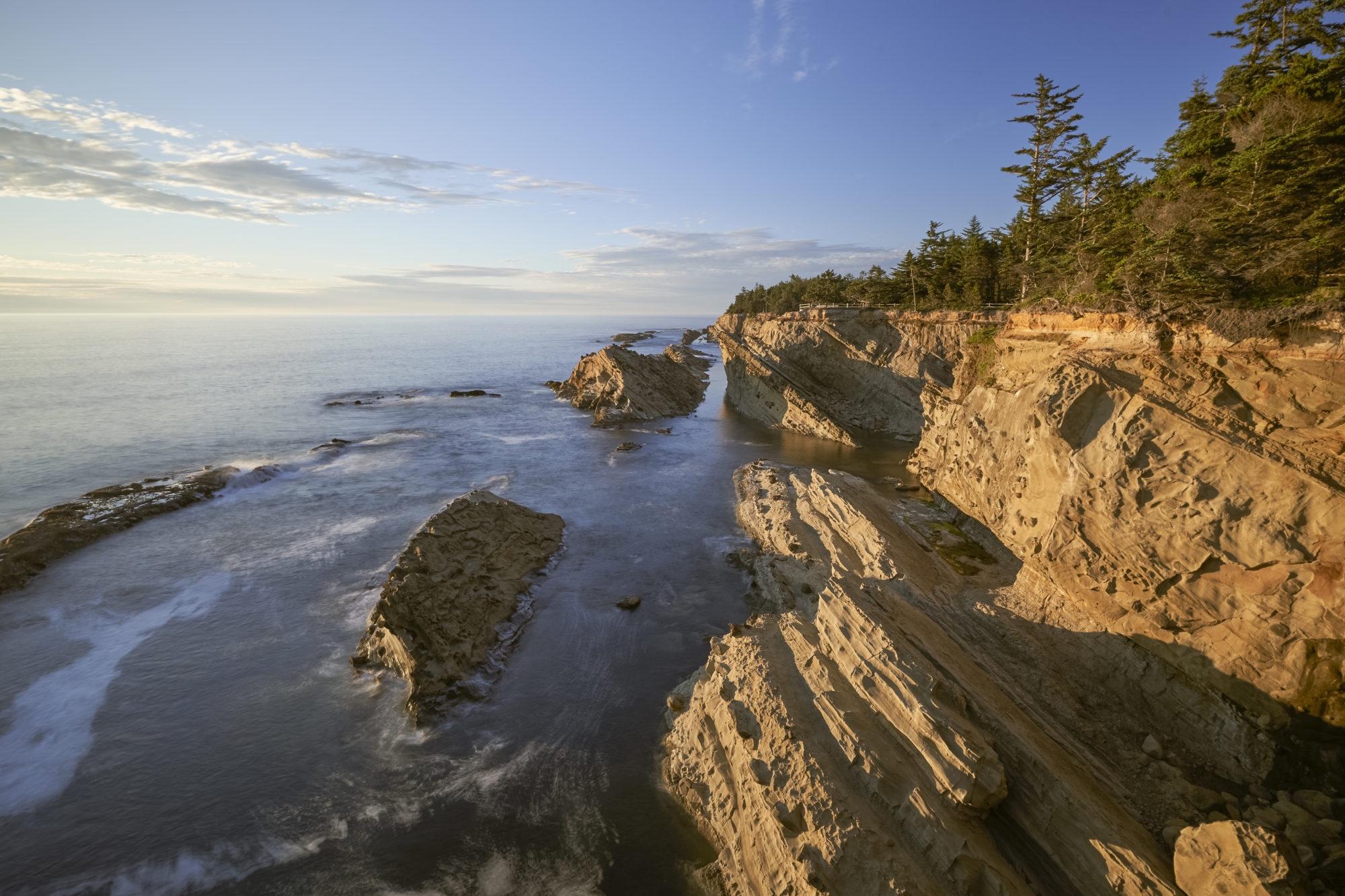 Heading to Coos Bay/North Bend, don't miss Shore Acres State Park on the former estate of ship-builder Louis J. Simpson. Stroll among greenery from around the world or see holiday magic with its renowned Christmas display.
In Charleston, visit the local commercial fishing fleet, throw crab rings off of "Dock D," or book a fishing charter to catch salmon, halibut and rockfish. Detour 30 miles inland to Golden and Silver Falls State Natural Area for a scenic hike through old-growth fir to a 100-foot cascading waterfall.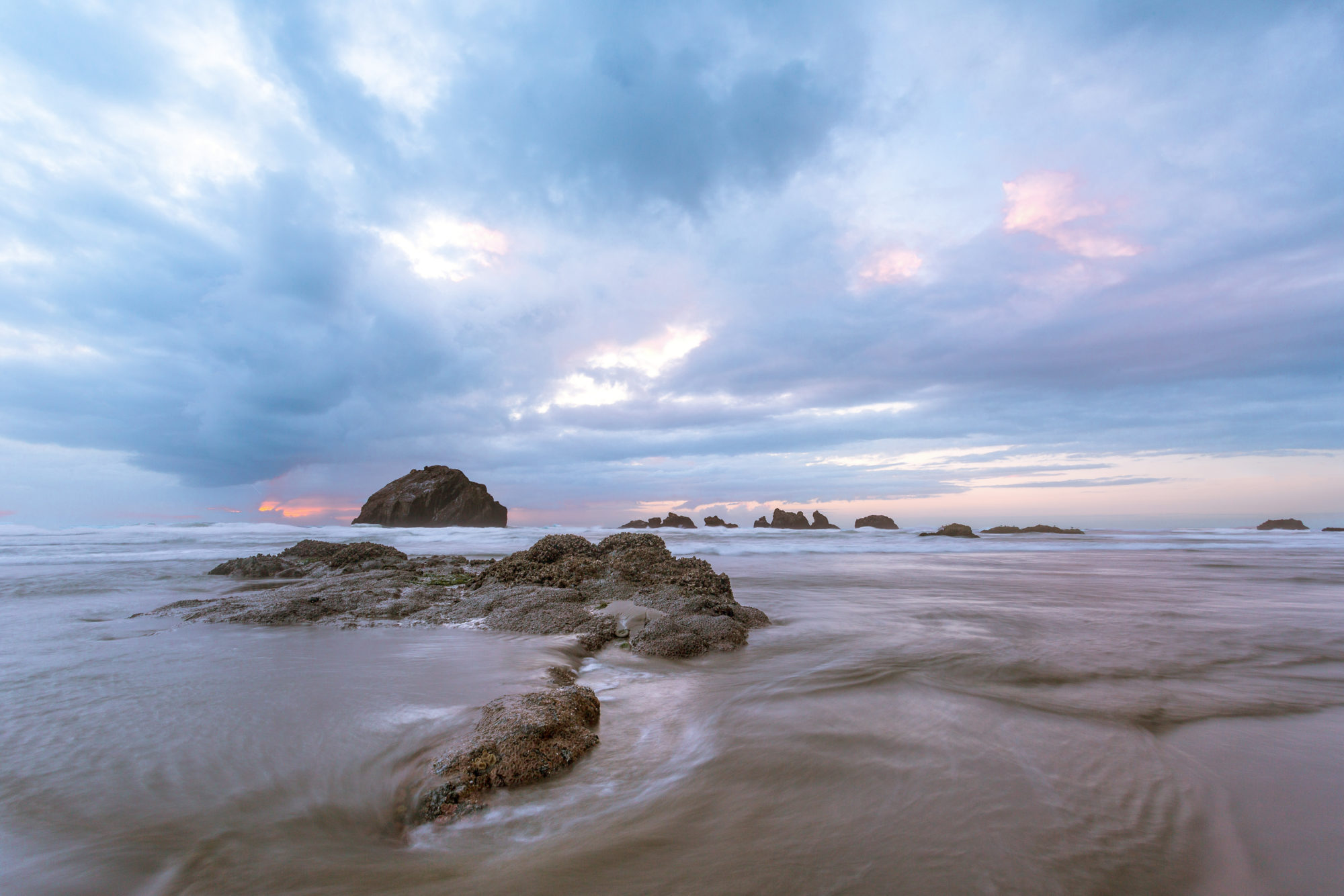 DAY 2: BANDON
Historic Bandon boasts one of the prettiest beaches in all of Oregon, plus soaring spires jutting up from its 1.5-mile shoreline. Look for likenesses that inspired the names Face Rock, Howling Dog and Elephant Rock. Two must-stop beach access/viewpoints: Coquille Point and the Face Rock State Scenic Viewpoint.
Bandon's Old Town is a charmer: a pretty little port with a riverfront boardwalk, seafood shack, chocolatier, restaurants and boutiques make for a great basecamp. Plus five of the best public golf courses (according to Golf Digest) in the country reside at Bandon Dunes. Grab some Vampire Slayer cheddar at Face Rock Creamery then visit Coquille River Lighthouse in Bullards Beach State Park.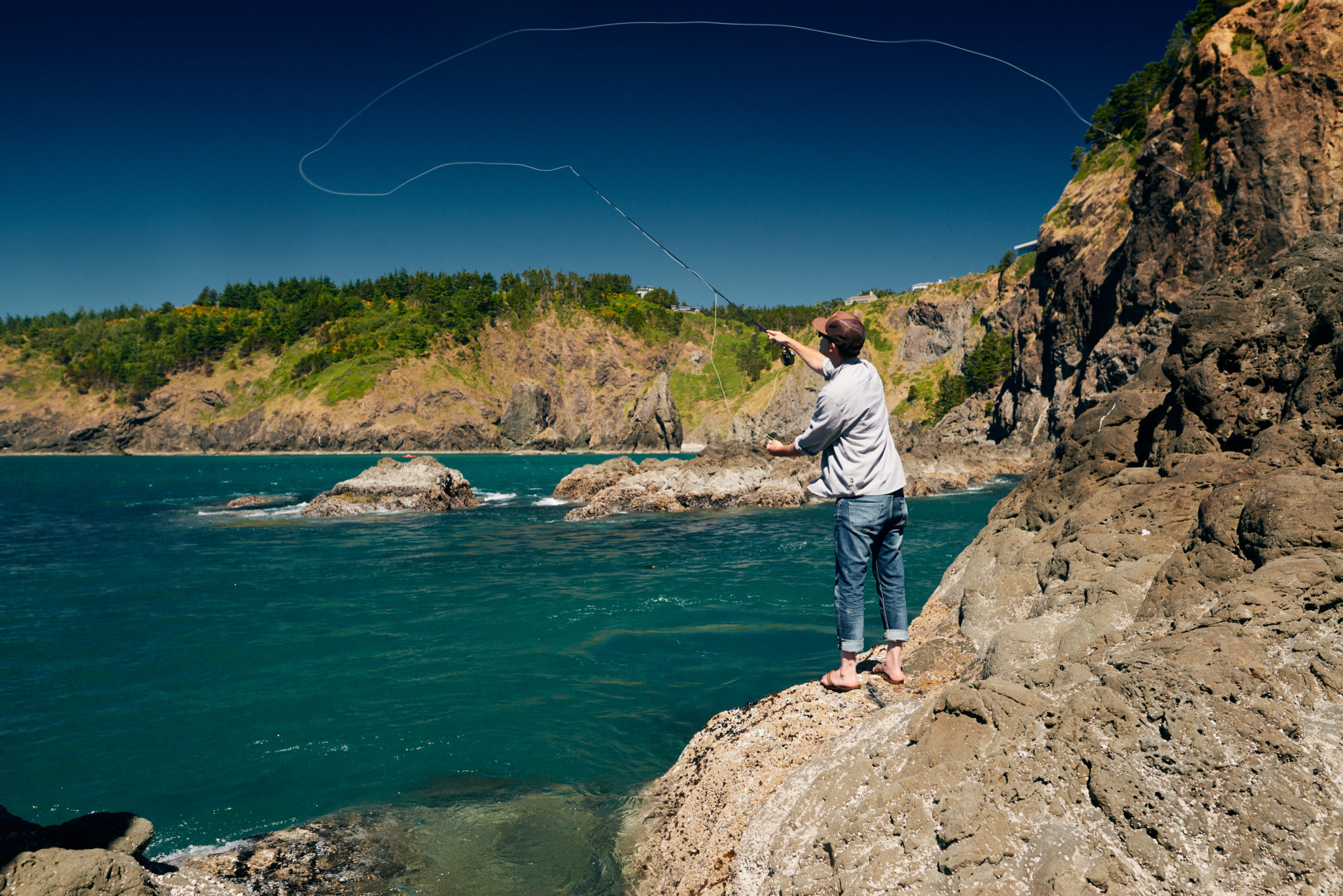 DAY 3: CAPE BLANCO LIGHTHOUSE / PORT ORFORD
40 minutes south of Bandon, Cape Blanco Lighthouse commands the westernmost point in Oregon. Jaunt down the trail near the main gate to visit the scenic bluff of Cape Blanco State Park.
Be sure to linger in the fascinating town of Port Orford. Home to a small fishing fleet and protected by a natural headland, the town's
fishing boats are dropped into the Pacific by a crane. Watch the dolly dock in action and the resident whales spouting off the port.
For great vistas and beach access, head to Battle Rock Park. Miles of beaches arc to the south with views of the Red Fish Rocks Marine Reserve and Humbug Mountain. Port Orford Heads State Park features lovely, short hiking trails plus the Lifeboat Station Museum housed inside the historic station with exhibits on little-known WWII history. Wildspring Guest Habitat is a truly unique lodge in Port Orford, nestled in the forest but with Pacific views.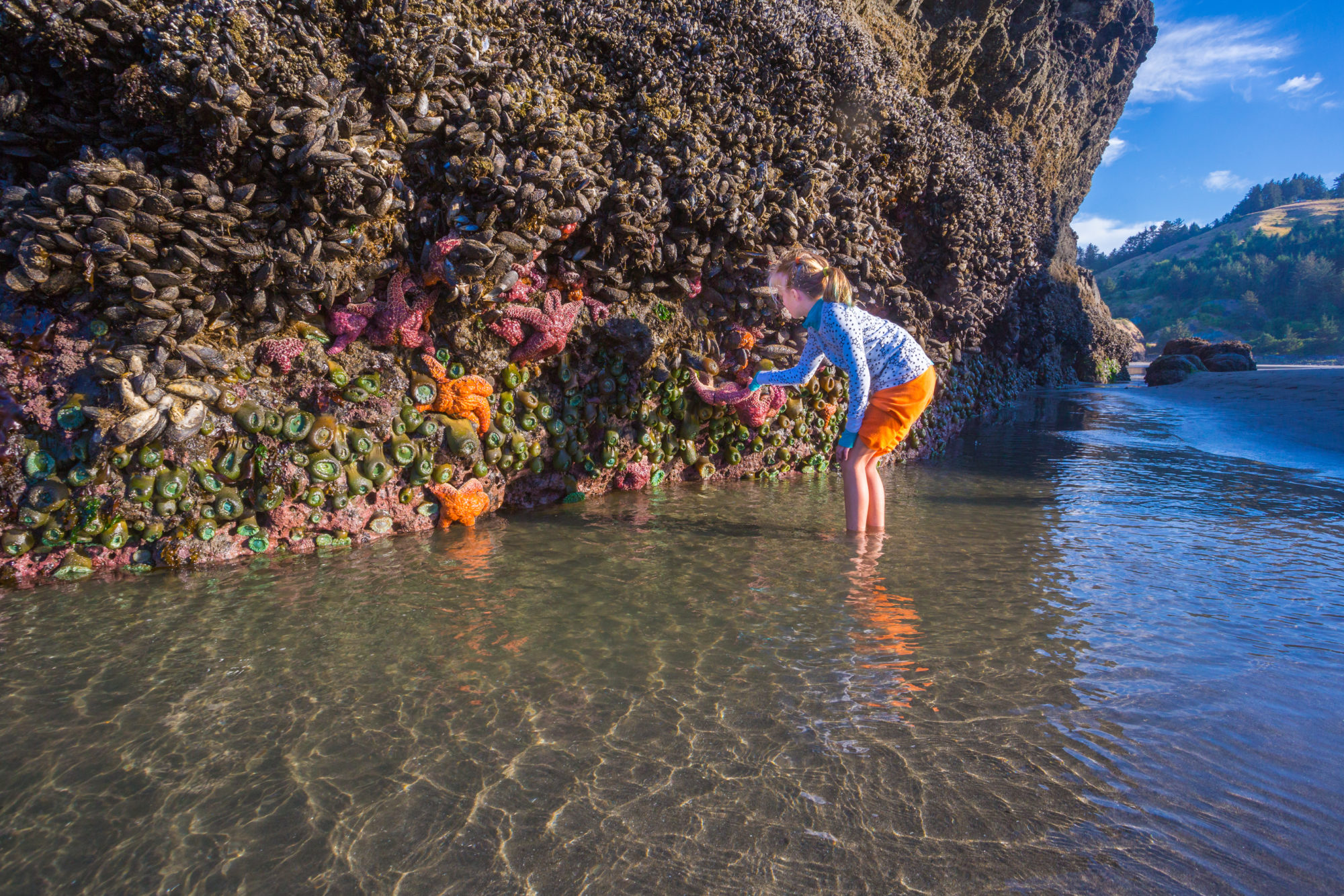 DAY 4: GOLD BEACH / ROGUE RIVER
From Port Orford, it's about a 40-minute drive to Gold Beach, and it's a spectacular one. A good portion of the highway hugs the Pacific with many turnouts for the hundreds of photos you'll want to take. Take a selfie with the giant Tyrannosaurus Rex at Prehistoric Gardens, a classic, roadside attraction with life-size dinosaur replicas.
Gold Beach is a beach lover's town, with miles of wild, sandy stretches. Ride the awesome rapids of the Wild and Scenic Rogue River on Jerry's Rogue Jets boat tours, with adrenaline-pumping maneuvers through epic canyons. Treat yourself to a special stay at the beautiful, riverfront Tu Tu' Tun Lodge.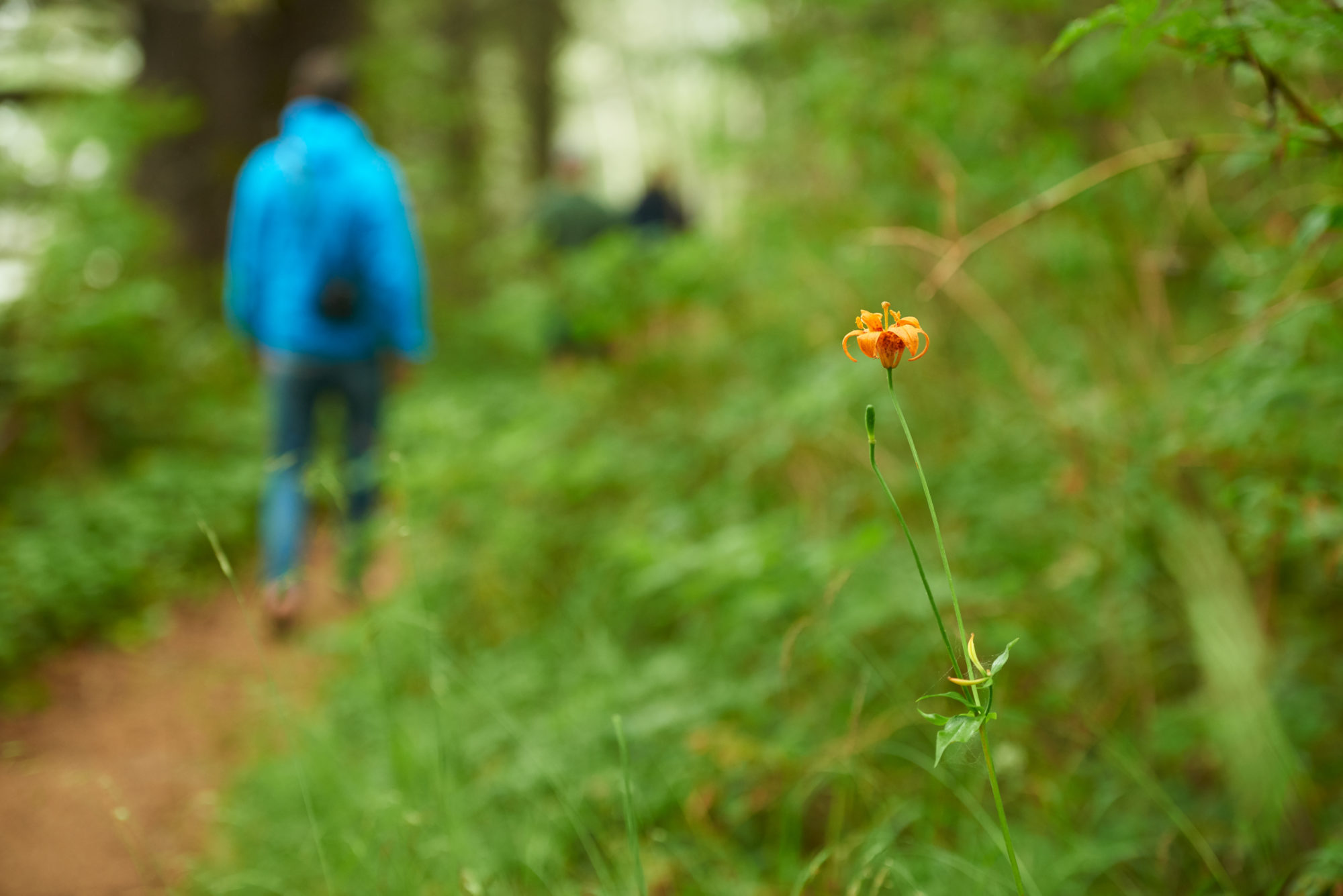 DAY 5-7: SAMUEL H. BOARDMAN STATE SCENIC CORRIDOR
Between Gold Beach and Brookings, you're in for more "Wows" with incredible views, arched rocks, and lush, protected coves. This stretch of coast deserves a day of its own. Highlights include Turtle Rock, a great hike that heads over Cape Sebastian, and the near-shore, basalt sea stacks at Meyers Creek Beach.
Explore the Samuel H. Boardman State Scenic Corridor, a 12-mile stretch with loads of muststops: Arch Rock Picnic Area has a short walk to views of tiny islands topped with windswept trees; at Natural Bridges follow the wooden platform to see a secluded cove framed by arch rock formations connected to the shore. The best walk is to the fairytale-like Thunder Rock Cove; or turn this into a short hike by continuing north to Secret Beach before looping back to the trailhead on the highway. You'll likely have Whaleshead Beach all to yourself for a picnic. Make time for Harris Beach State Park near Brookings, with captivating intertidal areas to check out during low tide.
GIVEAWAY!
What's more, the Southern Oregon Coast is giving away two amazing adventures.  You and a friend—or more than friend—could be sea kayaking with harbor seals, eating fresh catch sushi in pretty Port Orford, staying in an airstream with epic sunset views after a day of exploring Coos Bay, or tucking in for the night in a cozy cottage on an ocean bluff near Cape Sebastian. What are you waiting for? Enter to win.