The Oregon Coast's cold, pristine waters and high salinity make Dungeness crab a beloved seafood here. "I love crab because it has a sweet, rich flavor; it's an incredible source of protein and other nutrients; and a little goes a long way from a flavor standpoint," says chef Bob Neroni, co-owner of the EVOO Cannon Beach Cooking School.

Whether you're serving crab dipped in butter with freshly baked bread or preparing a center-of-the-plate entree, Dungeness crab offers a simple, versatile protein. "Anytime you're making a dish, crab can make it better," Neroni says. If you're ready to incorporate crab into your next meal, here are three ways he suggests cooking with it, along with some preparation tips.
1) Enliven Your Baked Potato Bar
"Many households set up baked-potato bars for winter dinners. "What a great use for your crab!" Neroni says. "You're using it as a garnish, but it acts as a big player." Neroni also makes a potato baked and stuffed with Dungeness crab. "The cheddar cheese, crab and sour cream combine to provide enough protein in the meal," he says. "You can use less crab and still give your family the nutrition they need."
2) Put a Twist on Your Go-To Dish
Whether you're making a tuna melt, clam chowder or mac 'n cheese, you can put an Oregon spin on the dish by substituting the original protein with crab. Get creative by adding some of your favorite seasonal ingredients, too. "One of my mantras is if it grows together, it goes together," Neroni says. "When crab is being harvested, there is so much available. For example, I could see crab, corn, pumpkin and chili peppers going well in a crab corn chowder."
3) Give a Classic Crab Entree a New Spin
Neroni encourages chefs to create their own twist on classic dishes such as crab cakes. For example, Neroni likes to use fresh-minced ginger and shallots, serving the crab cakes in a banh mi, or with warm silver noodles tossed in teriyaki glaze. For more of Neroni's crab recipes, you can visit the EVOO website.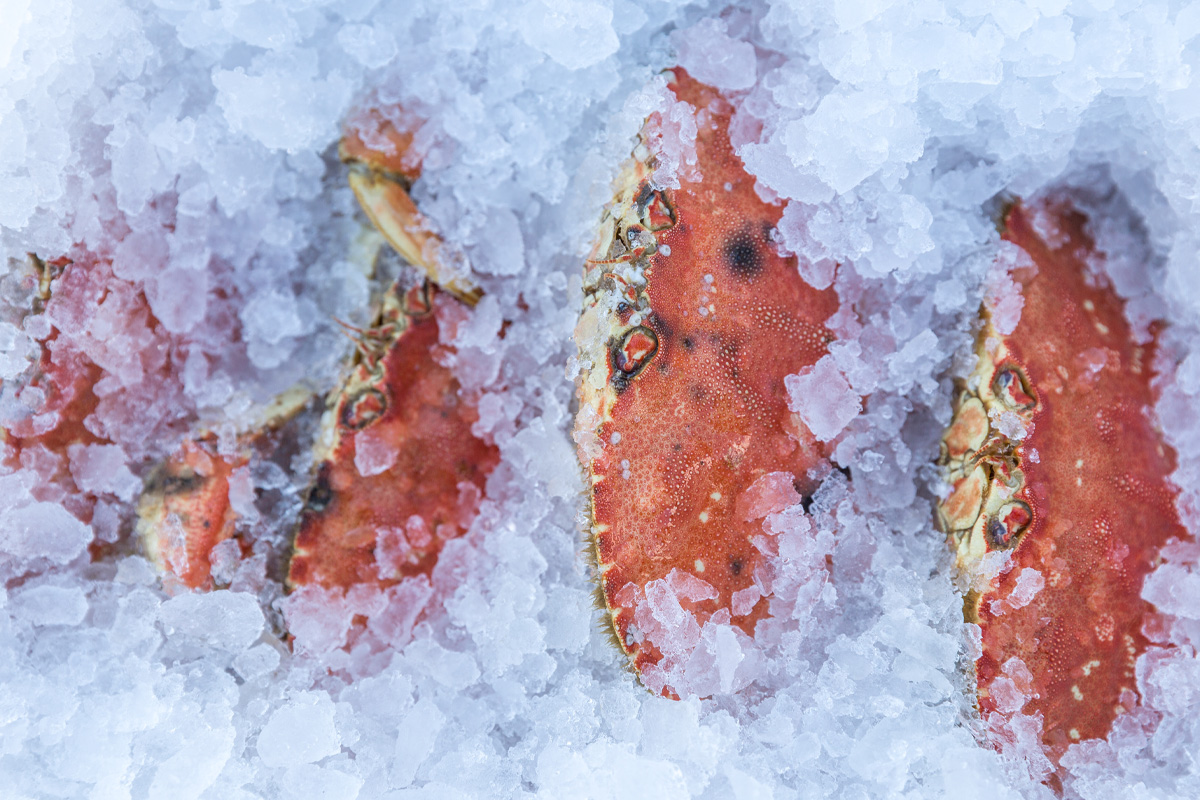 How to Choose and Prepare a Crab
Commercial Dungeness crab season in Oregon typically runs from December through August, depending on several factors. You can catch it yourself in bays and estuaries around the state year-round, or buy it fresh or even frozen. "If you want yield, trust the professionals!" Neroni says, noting crab often is available cooked, cleaned, cracked and shelled at a seafood market or grocery store seafood counter.
As far as safety goes, fresh crab has zero shelf life. If you buy fresh crab, it's important to prepare it on ice and cook it when you bring it home. Neroni also suggests that you communicate if you add other shellfish to a dish. Guests at your table may eat crab but have allergies to shellfish such as shrimp or scallops.
As he's preparing crab, Neroni likes to preserve the cooked crab broth to add it back into his recipes. "You can also use crab juice for Bloody Marys or ceviches by freezing the liquid in ice trays," he says. "Just make sure they're labeled!"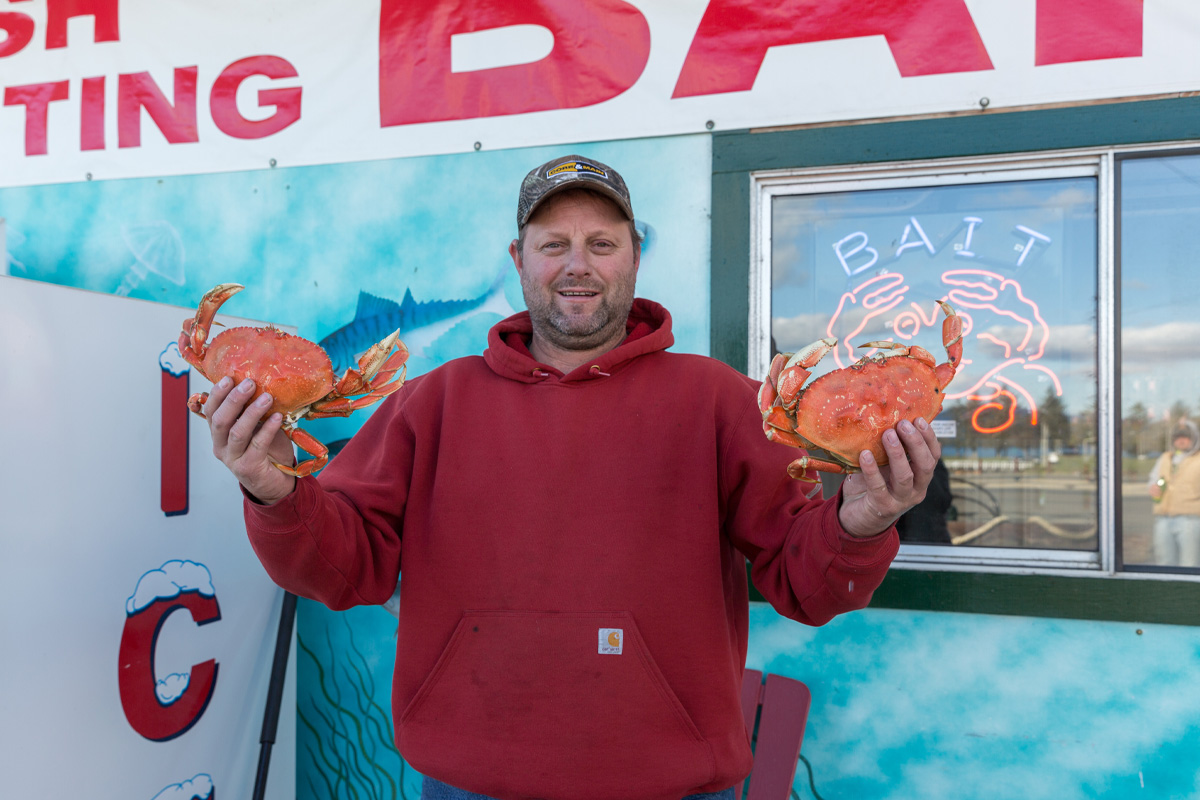 Honor the Sea-to-Table Connection
As you prepare to feast on your crab dish, Neroni recommends taking a moment to pay respect to the sea-to-table connection. "Watch or talk to someone who harvests crab about what their day is like, from the cold weather to getting up at the crack of dawn," he says. "This product is surrendering itself to us for nutrition. It was part of the ecosystem."
Neroni also reminds chefs that when it comes to crab, it's about quality, not quantity. "Don't be intimidated by crab," he says. "It's another great use of a protein that can go in pretty much anything. Buy it with abandon!"