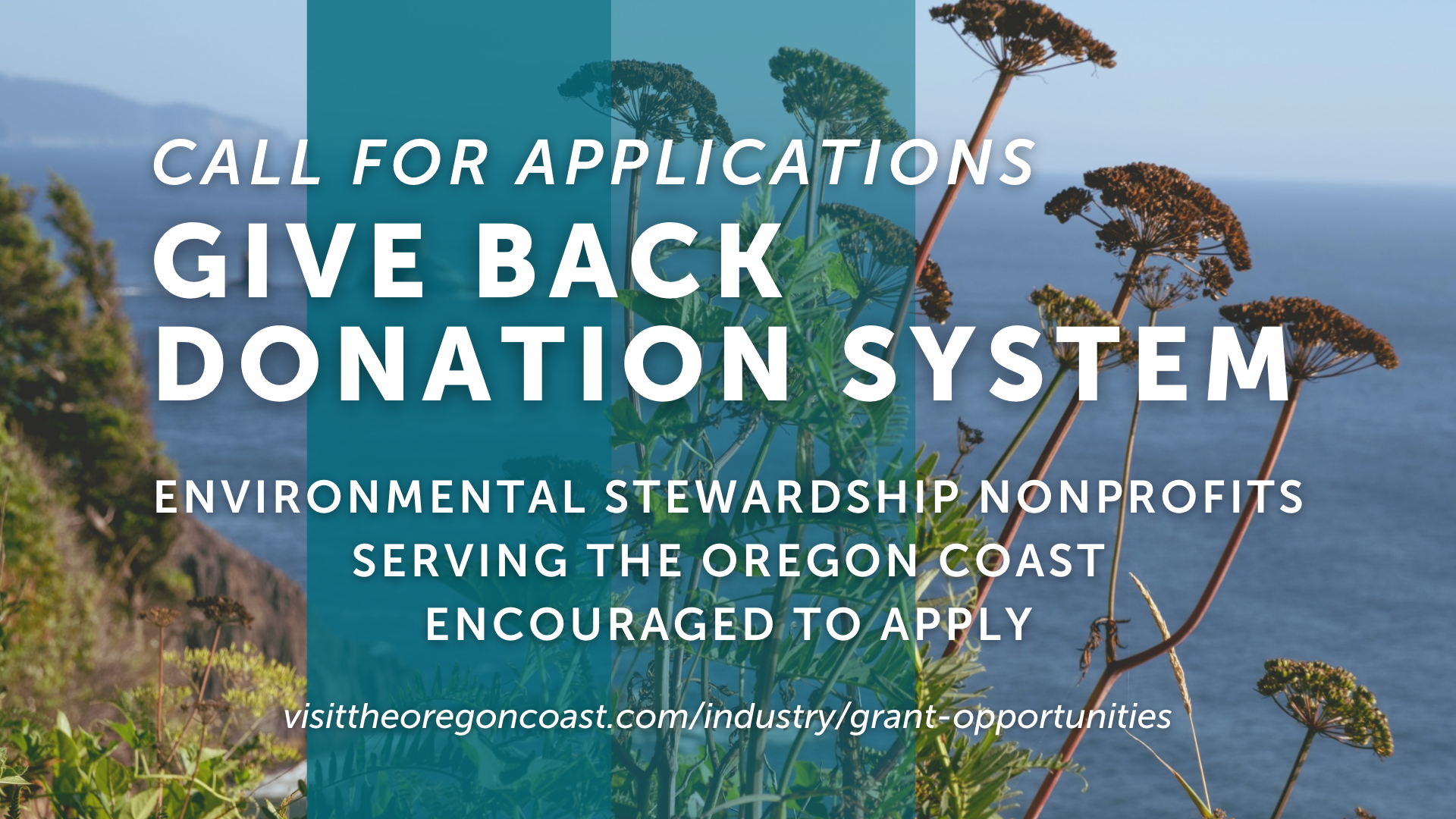 Environmental stewardship nonprofits serving the Oregon Coast are encouraged to apply
The Oregon Coast Visitors Association (OCVA) is now accepting applications from environmental stewardship nonprofits for a new coastal tourism-generated funding stream.
Nonprofit organizations offering environmental stewardship programming on the Oregon Coast are invited to apply to receive funding through this pilot project. Through visitor-facing donation systems, OCVA will allow visitors to support organizations actively working to protect and restore the coastal environment.
"This system will create a pathway for tourist dollars to directly support organizations doing important restoration and conservation work on the Oregon Coast, which will in turn benefit visitors," says Finn Johnson, OCVA coastal tourism resiliency coordinator.
Strong applicants will demonstrate a commitment to:
Conserving and/or restoring Oregon Coast ecosystems in accordance with accredited science-based best practices
Programming that aligns with local social and ecological contexts on the coast
Transparent measurement and accounting practices of the impact of funded programming (including measuring greenhouse gas emissions and/or sequestration)
A commitment to empowering local people, including those from historically disadvantaged groups
Organizations that have weighed uncertainty, potential negative impacts, unintended consequences, and foreseeable risks of intended or ongoing programming
To be considered eligible, an applicant must be:
A 501c(3) nonprofit organization
Working on the Oregon Coast
Working to implement policies and practices that will benefit wildlife, nature, or the global climate
To apply to be considered as the funding recipient for these new programs, please fill out the application form.