What would happen if we looked back at the year 2020 in 'kindsight'? The Oregon Coast Visitors Association (OCVA) did just that and found ourselves humbled, delighted and inspired by the people, ideas and moments that strengthened our communities. So how did people show coastal kindness this past year? Check out some of the coastal examples below.
Audrey Long + Kirista Trask (Bring it)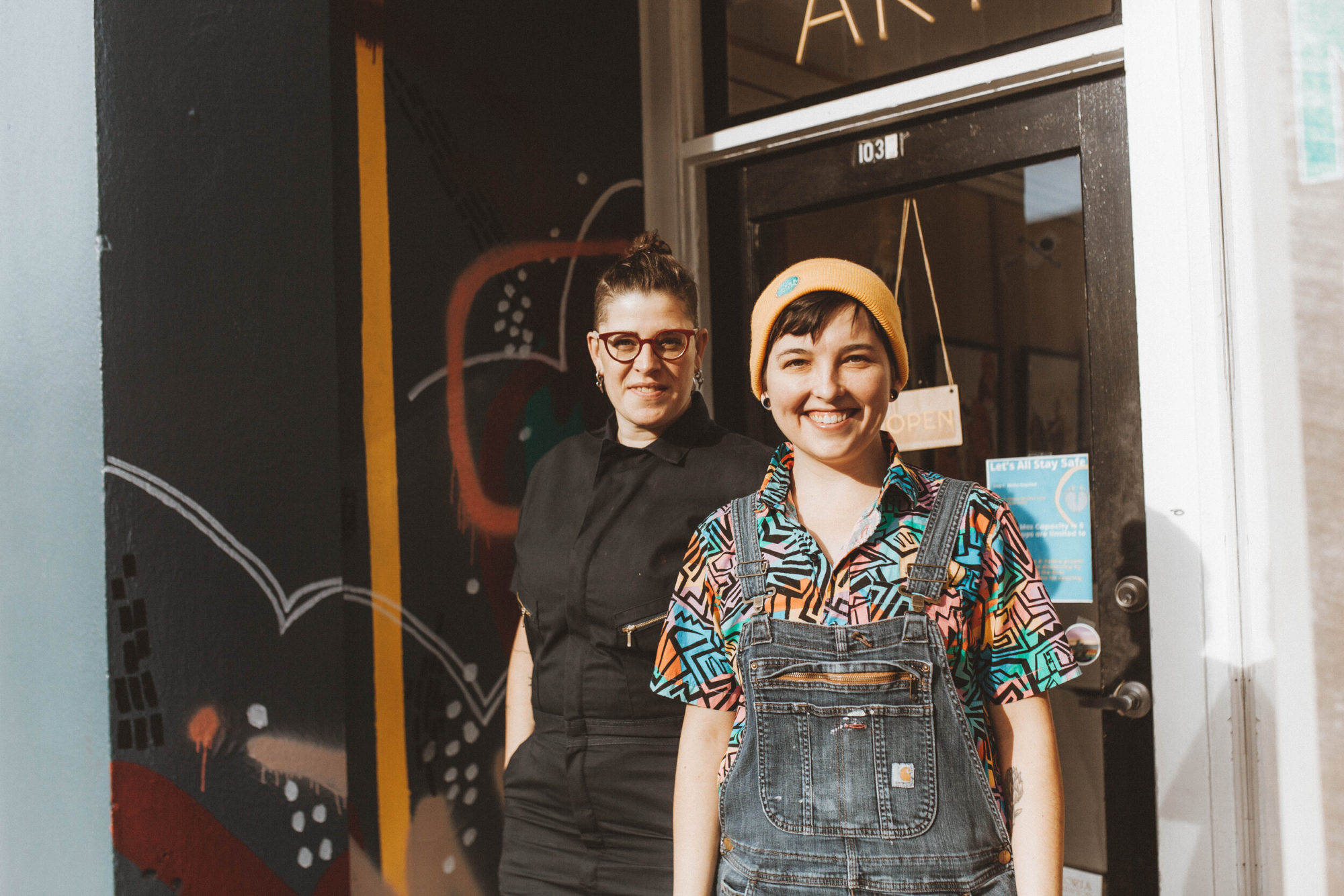 During a global pandemic and a world of uncertainty Audrey Long and Kirista Trask focused on bringing contemporary art to Rural Oregon. They opened Cambium Gallery in Astoria and plan on focusing on solo shows from emerging to mid career underrepresented artists. By giving voice to artists not typically seen in Astoria, or the Oregon Coast for that matter, they hope to start new conversations and support organizations doing the good work.
Jeneé Pearce-Mushen (Clean it)
Nothing says 'dedicated' quite like picking up trash on your favorite beaches. Pearce-Mushen has served as a Zone Captain for SOLVE's beach cleanups for many years. In 2020, she hosted six beach cleanups of Cannon Beach using SOLVE's COVID-19 Event Guidelines. She led a July 5th Cleanup, a cleanup for the Summer Beach Cleanup Series as well as cleanups that were part of the Beach & Riverside Cleanup in September. Her positive "can do" attitude is inspiring and her passion for clean beaches is incomparable
Victor + Jennifer Troxel (Offer it)
The Troxels own Troxel's Gem and Jewelry Shop in the heart of Rockaway Beach. They are actively involved in community efforts including organizing the Rockaway Beach Merchants Association and creating an affordable mini-golf course that families love, with a theme of the "yellow brick road." This year they've also helped improve beach access by providing beach wheelchairs for those with mobility issues. They have one of three wheelchairs funded by Visit Tillamook Coast and maintain the chair as well as manage its use for free. 
Bethany Grace Howe (Fund it)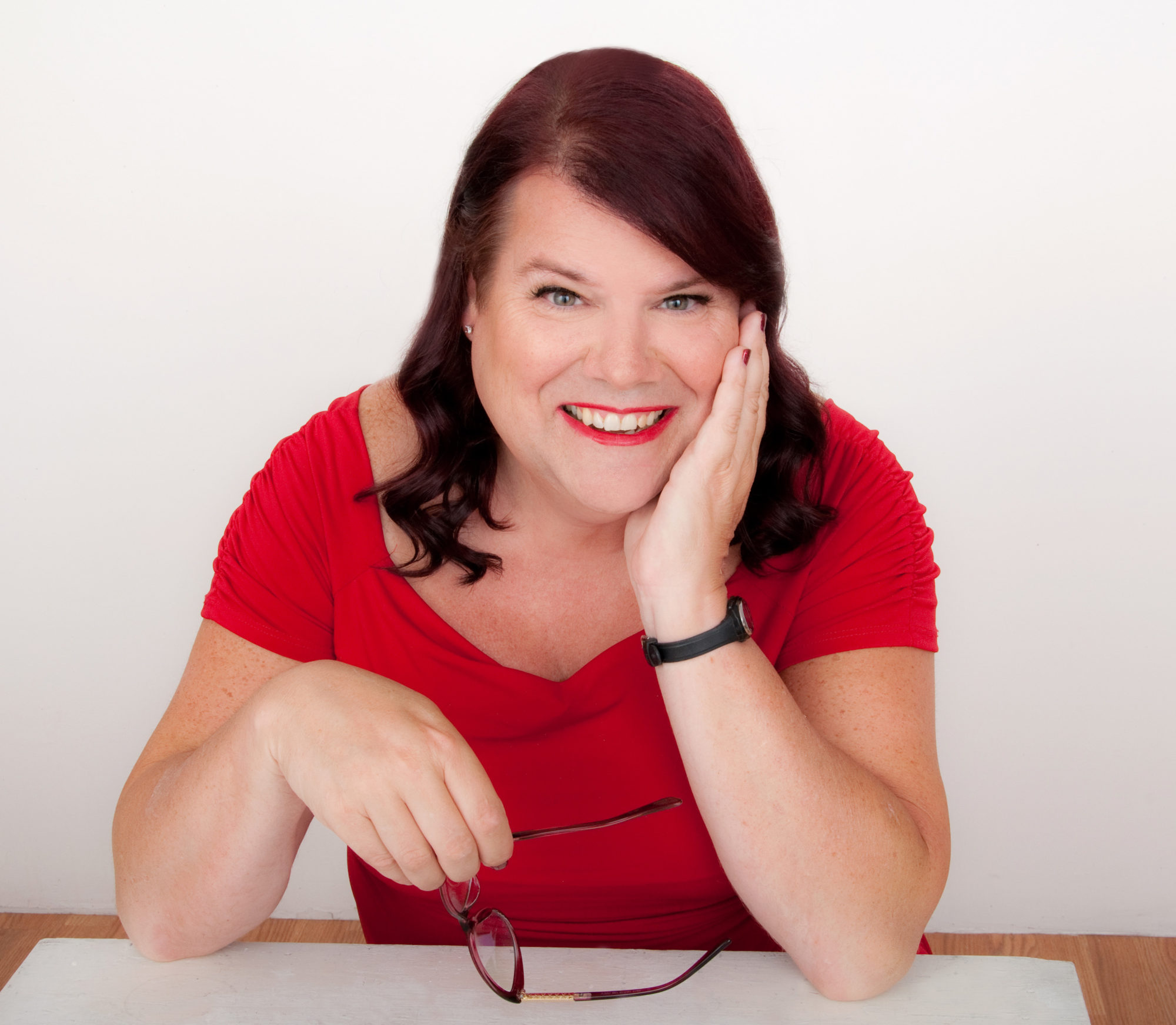 The entire state of Oregon was affected by the wildfires after Labor Day and for the first time in a long time, the Coast was included. Bethany decided to act fast after the wildfires that raged through her former residence of Otis, Oregon. As the Executive Director of the Echo Mountain Relief Fund, Grace Howe has worked tirelessly with other community volunteers to help rebuild the small community of Otis. The Echo Mountain Relief Fund has helped facilitate funds and communication for the cleanup project and the Cascade Relief Team.
David McCall (Recycle it)
David McCall has worked tirelessly during 2020 to ensure that recycling and solid waste management continued to be available to all Tillamook County residents. He personally worked the transfer stations in both North and South County to ensure all residents had the ability to recycle. During the fires in Bay City when garbage services could have been interrupted, he worked with the haulers to ensure and help craft an emergency plan where there was none, so that no residents would be without service.
Harv Schubothe (Caddie it)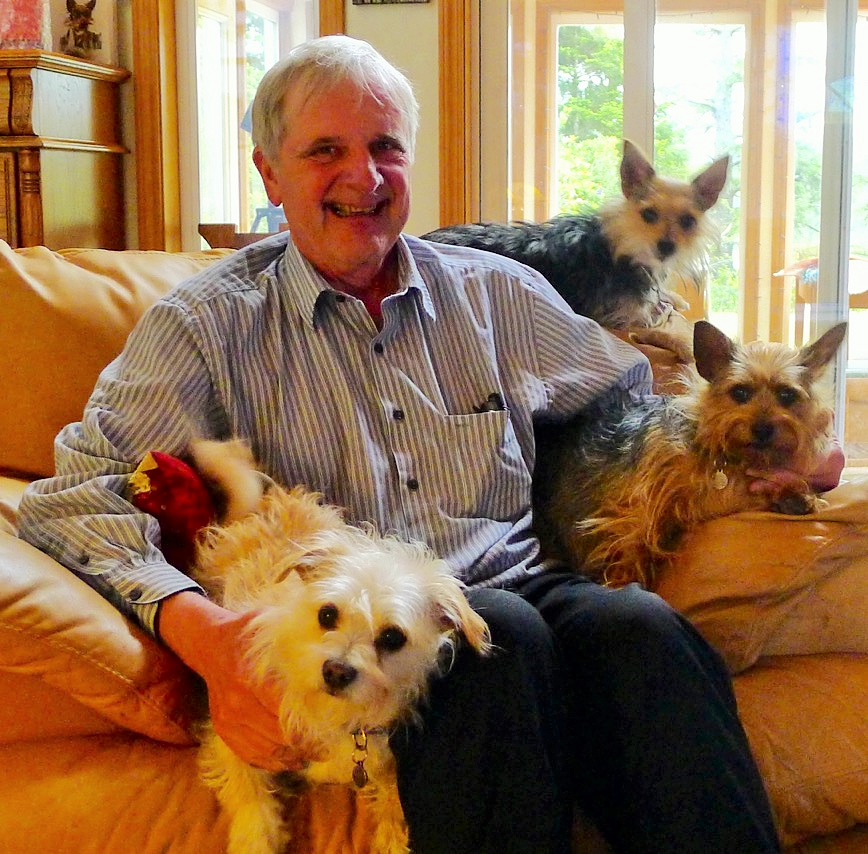 The impact of Bandon Dunes' closure due to COVID-19 was felt strongly by the entire Bandon community and especially on 350ish private-contractors that are essential to the resort's experience. The golf caddies. Fortunately, a great partnership was developed between multiple caddies, Bandon Dunes and the Greater Bandon Association to create a caddie relief fund called Greater than Golf. Harv Schuboth, Executive Director of the Greater Bandon Association was instrumental in raising over $200,000, which was distributed to 259 eligible caddies.
Kelly Howard (Create it)
Immediately recognizing the magnitude of the wildfires in Lincoln County, especially the impact it had on the local workforce, Kelly Howard did what she always does. She created art. She took ashes from the striking scene that the fires left behind and created glass blown art. You can support this work by purchasing one-of-a-kind fire memorial coins that contain ashes from the Echo Mountain Fire and striking colors of red, yellow and orange. All proceeds to go to Help Us Rise from the Ashes.
Mary Shaw (Virtualize it)
Mary Shaw is the president of Florence Farmers Market. From the beginning of the COVID-19 crisis, Shaw and her volunteer staff have continued to pivot and engage the Florence community. They have made the market completely virtual, allowing the businesses and farmers that sell through the market to have one of the best seasons since the beginning of the Florence Farmers Market. In their own words "We call it physical distance with social connection. And we are making it as easy as organic apple pie."
Ingrid Henrickson (Build it)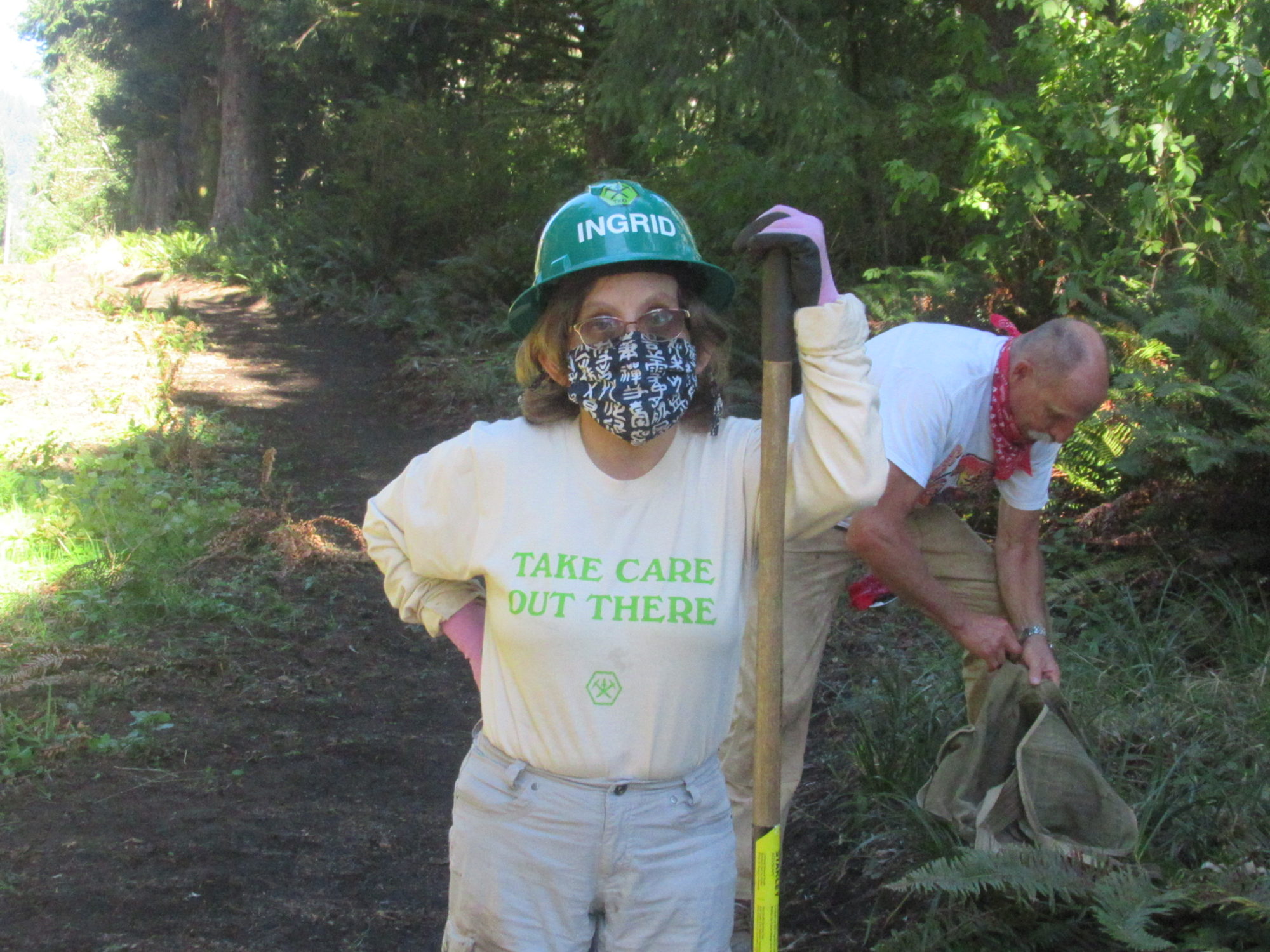 As a top notch volunteer for Trailkeepers of Oregon, Henrickson was a big part of the outstanding trail infrastructure that provides incredible outdoor experiences on the Oregon Coast. Since January of 2020 Henrickson has participated in dozens of trail stewardship events on the North Coast. Working on projects ranging from trail repair and maintenance, to new trail construction, she always exhibits a positive attitude and a hungry spirit to learn and grow.
Ken + Anna Rice (Support it)
Ken and Anna Rice are known for "quietly working behind the scenes" and their support has enabled the success of the "Witches of Depoe Bay" food collection for the Depoe Bay Food Bank and the new Depoe Bay city street banners. When many were navigating personal holiday plans with COVID-19 restrictions, the Rices (along with trusty friends) got decorations and wreaths up on the bridge to bring a little happiness to locals and passerbys. They held a socially distanced strategy to 'get everything together' and we'd say they pulled it off fantastically.
Shannon Elliot (Cook it)
As the kitchen supervisor for the Waldport Moose Lodge, Elliot is at the heart of the kitchen and community. When the Moose Lodge was shut down in the Spring due to COVID-19 restrictions the normal operations certainly took a pivot and resulted in the "Corona Cafe". Ultimately, the Moose Lodge gave away 13,000 meals to those in need and found support from local community members and businesses. In addition to providing food to the community, the Moose Lodge brought the community of Waldport together during an incredibly difficult time.
Leslie Palotas (Energize it)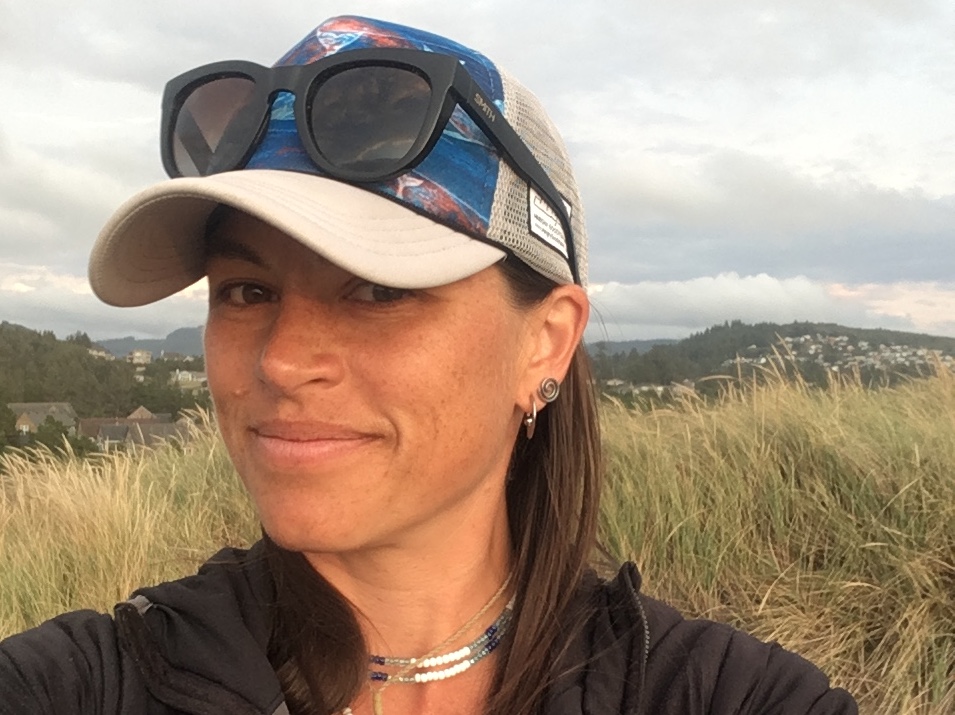 Leslie Palotas has remained a steadfast source of inspiration and support through a challenging year. In particular, over the past year she has helped ensure underserved populations receive access to the information they need on the pandemic, wildfires, and beyond. Her efforts to support the community in fun and necessities span from being a volunteer surf instructor, supporting food programs with the Lincoln County School District and OSU extension, and serving on the Coastal Equity and Inclusion Committee.
Carrie Oldright (Sew it)
Carrie Oldright, the owner of The Timber Faller's Daughter shop in Reedsport, was able to combine her talent and a local community need seamlessly. At the beginning of COVID-19 in early 2020, the Lower Umpqua Hospital was in need of masks so Oldright began requesting for some sewing back up on Facebook and was able to coordinate a group of local individuals to sew masks for the hospital. Hundreds of masks were delivered to the hospital and Reedsport proved once again what it means to be a supportive community.
Gold Beach Books (Read it)
Shortly after the pandemic hit, four sisters and the owners of Gold Beach Books., Teri Watkins Peterson, Traci Mennis, Toni Cline, Tami Klupenger and their amazing team made a simple offer; "want a book?". This offer resulted in thousands of books being sent all over the country for free. It was an incredible way to carry on the dream of their late brother Ted Watkins and to represent the Gold Beach community.
Taylor Stewart (Remember it)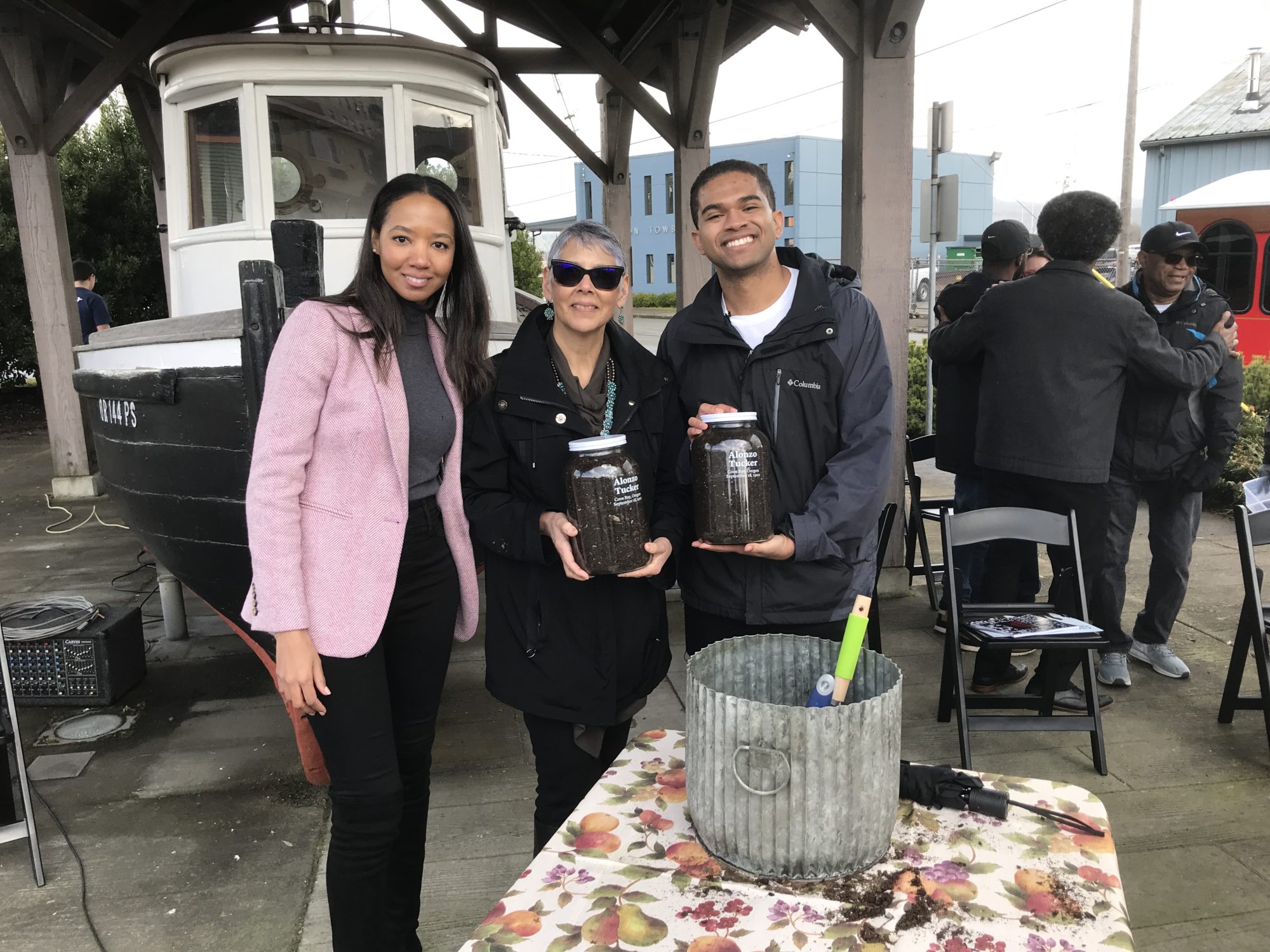 Taylor Stewart founded the Oregon Remembrance Project in partnership with the national Equal Justice Initiative (EJI). He was instrumental in creating a ceremony of reconciliation at an event during Black History Month in 2020. Over 200 citizens peacefully gathered at the event which was supported by EJI, the Coos History Museum, and the City of Coos Bay. Stewart's work has inspired the creation of two future historical markers in Coos County that deal with diversity issues as well as plans for the Oregon Coast's first Juneteenth Celebration hosted by the Coos History Museum in 2021.
Jennifer Northrup (Keep it)
Northrup managed to keep Lucas Lodge open during an incredibly different and difficult summer. Amongst the chaos of COVID-19 and wildfires she maintained excellent and positive reviews. She also offered her property up to fire evacuees and livestock. Her family has run Lucas Lodge for multiple generations and she continues to be an excellent representation of what incredible and unique tourist experiences Agness has to offer.
Leslie Wilkinson (Buy it)
Wilkinson was an essential part of coordinating the Dine to Stay in Curry gift card program with the City of Brookings, the Economic Development Department at Curry County, and Travel Southern Oregon Coast (TSOC).
So far over $18,000 in revenue has been generated for local restaurants between July 12th and July 28th, and the creators of the gift card program are anticipating the same enthusiasm as Phase One B opens.
If you're a small business or a DMO wanting to up your social media game, you might consider using an influencer to help capture the attention of would-be customers. But perhaps you have questions: What's an influencer? Where do you find one? How are they compensated and how do you measure success? Waldport-based influencer Katie Wiley's recent project for OCVA offers a case study in a successful campaign that answers these and other questions.