Umpqua Sand Camping
Umpqua is noteworthy as home to the tallest sand dunes in the Oregon Dunes National Recreation Area. Off-road vehicle riding is a huge sport here and visitors are rewarded with incredible views of the Pacific Ocean from the tops of the dunes.
Natural Features:
Campsites are dispersed along a sandy beach on the Pacific Coast. Winchester Cove is a short drive north and Clear Lake is a short drive east. The camping area is part of the Oregon Dunes National Recreation Area, known for its wind-sculpted sand dunes towering up to 500 feet above sea level.
Recreation:
The featured attraction is off-road vehicle riding. Rather than trails, the area offers clear and open spaces for adventure-seeking riders. Nearby Clear Lake is a good destination for anglers.
The recreation area puts on the summertime Dunefest to bring together families of all ages for motocross racing, treasure hunting in the sand, freestyle riding shows and more.
Facilities:
Note that all sites can only be accessed by 4X4 vehicles. No water is available so campers should bring an ample amount. Campsites are primitive and its recommended that all campers bring portable toilets and fire pans.
Standard sites fit five vehicles and up to 20 people. The two group campsites fit 10 vehicles and 40 campers. Campsites are available year-round and reservations may fill up quickly in peak summer season.
Nearby Attractions:
Visit Umpqua Lighthouse State Park, along Lake Marie. The Umpqua River Lighthouse stands on the site of the first lighthouse built on the Oregon Coast in 1857. The current lighthouse dates back to 1890.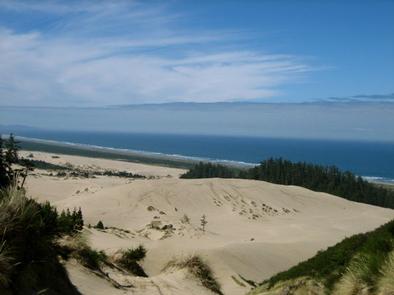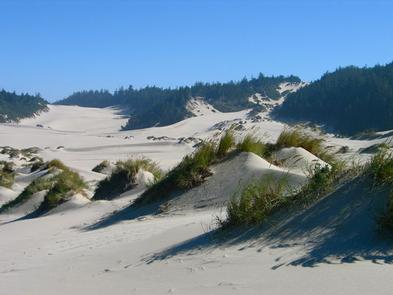 Contact Info
855 Highway 101
Winchester Bay, Oregon 97467
541-271-6000
Activities
Camping
Fishing
Swimming
Wildlife Viewing