Blackberry Campground
Blackberry Campground is perched on a heavily wooded bluff overlooking the Alsea River. The well-maintained campground offers plenty of fishing opportunities, including crawfishing. Swimming in the Alsea River is a popular summer activity.
Natural Features:
Blackberry Campground sits among tall cedars and Douglas fir in the Siuslaw National Forest, where blackberry bushes are scattered on the forest floor. The Siuslaw encompasses over 630,000 acres and stretches from the lush forests of the coastal mountains to the Oregon Dunes and beaches of the Pacific Ocean.
The Alsea River flows 48.5 miles from the town of Alsea out to the Pacific Coast at Waldport and Alsea Bay.
Recreation:
The Alsea River is a favorite spot for drift boating, and a boat ramp is located on-site. Anglers cast by boat or from shore for Coho and Chinook salmon and Steelhead trout. Crawfishing is also a popular activity. The shellfish can often be found along the riverbank.
The area is known for elk hunting, and the campground makes a great base camp for hunting parties.
Facilities:
Some sites overlook the river and others are situated beside a large, manicured grassy field. Parking spurs are paved and each site is equipped with a campfire ring and picnic table.
No dump station or electric hookups are available. The nearest dump station is in Waldport.
Nearby Attractions:
Sandy beaches stretch north and south of Waldport, just 20 minutes from the campground. Beautiful Cape Perpetua Scenic Area is another 15 minutes south of Waldport.
Marys Peak is the highest point in Oregons Coast Range and has been designated a Scenic Botanical Area because of its rich, unique scenery and plants.
The Rock Creek Wilderness Area, within the Siuslaw National Forest off Coastal Highway 101, encompasses about 7,500 acres. The area is comprised of a dense coniferous rainforest, where bigleaf maple and red alder trees line the creeks, and rhododendrons dot the forest floor.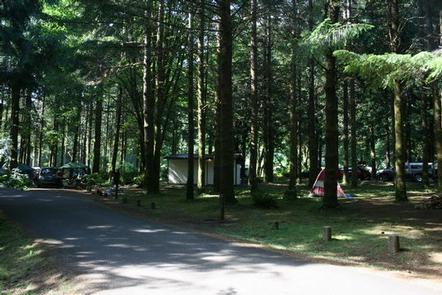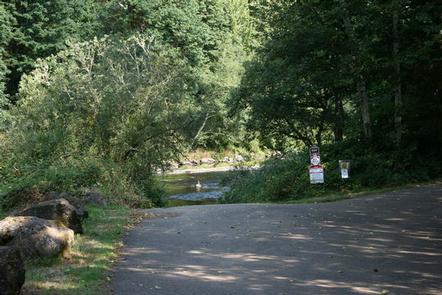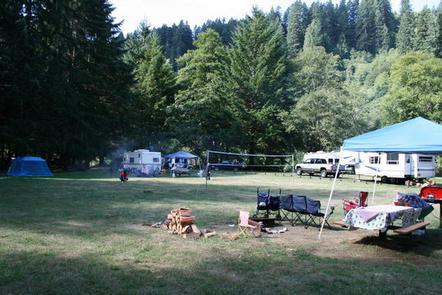 Contact Info
17686 E Alsea Hwy
Tidewater, Oregon 97390
541-528-7424
Activities
Bicycling
Boating
Camping
Fishing
Hiking