Devil's Lake State Recreation Area
With downtown Lincoln City mere minutes away, you can glide quietly on the lake in a canoe or kayak. Watch for for wildlife! Coots, loons, ducks, herons, cormorants, bald eagles and grebes all call the lake home. You may also spot deer, elk or raccoon bandits on the shores. As the only Oregon coast campground located in the midst of a city, the lake is a center of summertime activity. Boaters, skiers, swimmers and personal watercraft users share the water.* None of our campsites have a lake view, but a hard-surfaced trail leads out of the campground to the lakeshore.
The nearby outlet mall, one of the largest in Oregon, is a short drive away. D River State Recreation Site and access to sandy ocean beaches can be found a mere 10-minute walk away. You'll find the campground on the west shore of the lake. Please be aware that Google Maps calls the campground Devil's Lake State Recreation Area and that is how you'll want to search for GPS navigation – the address is 1452 NE 6th Drive. The East Devil's Lake day-use area, called Devils Lake State Park by Google Maps, is a short drive around the southern end of the lake to 205 NE East Devil's Lake Road.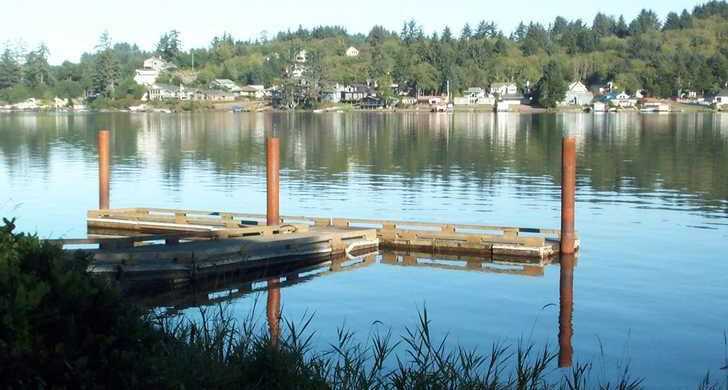 Contact Info
1452 N.E. 6th St.
Lincoln City, Oregon 97367
800-452-5687
Amenities
Showers
Near Fishing / Hunting
TV Cable Hookup