Inn at Cape Kiwanda Wins Award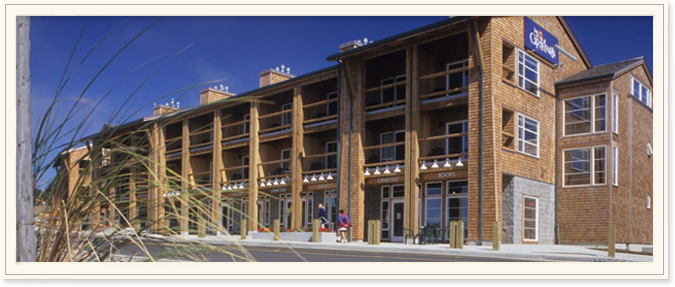 The Inn at Cape Kiwanda announced that it has received a TripAdvisor Certificate of Excellence award. This accolade, which honors hospitality excellence, is given only to establishments that consistently achieve outstanding traveler reviews on TripAdvisor, and is extended to qualifying businesses worldwide. Approximately 10 percent of accommodations listed on TripAdvisor receive this prestigious award.
To qualify for the Certificate of Excellence, businesses must maintain an overall rating of four or higher, out of a possible five, as reviewed by travelers on TripAdvisor. Additional criteria include the volume of reviews received within the last 12 months.
"Inn at Cape Kiwanda is delighted to receive a TripAdvisor Certificate of Excellence," said Kim Carr, General Manager at Inn at Cape Kiwanda. "We strive to offer our guests a memorable beach experience, and this award is evidence that our hard work is translating into positive guest reviews on TripAdvisor."
"TripAdvisor is pleased to honor exceptional businesses for consistent excellence, as reviewed by travelers on the site," said Christine Petersen, president of TripAdvisor for Business. "The Certificate of Excellence award gives highly rated establishments around the world the recognition they deserve."
The ocean view Inn at Cape Kiwanda, located just off Highway 101, in relaxed and uncomplicated Pacific City, Oregon, is a short 2-hour drive from Portland or 1/5-hour drive from Salem. All our 35 deluxe guest rooms feature private balconies with beautiful views of the Pacific Ocean and Haystack Rock, cozy gas fireplaces, plush pillow-top beds with feather pillows, CD players, flat-screen LCD TVs, DVD players, plus many other top-of-the-line amenities to make your stay at the beach the best ever. We look forward to welcoming you. www.innatcapekiwanda.com