Celebrate the new year by showing the Oregon Coast a little love.
We all love the Oregon Coast — from rugged rock formations and windswept dunes to wildlife in towering forests — and it's easy to resolve to protect it so all can enjoy it in the future. As you head to the beach or venture out for a coastal hike or whale-watching excursion, treat the land and its wild inhabitants with consideration and care. Here are a few easy ways to be kind to the Oregon Coast in 2023.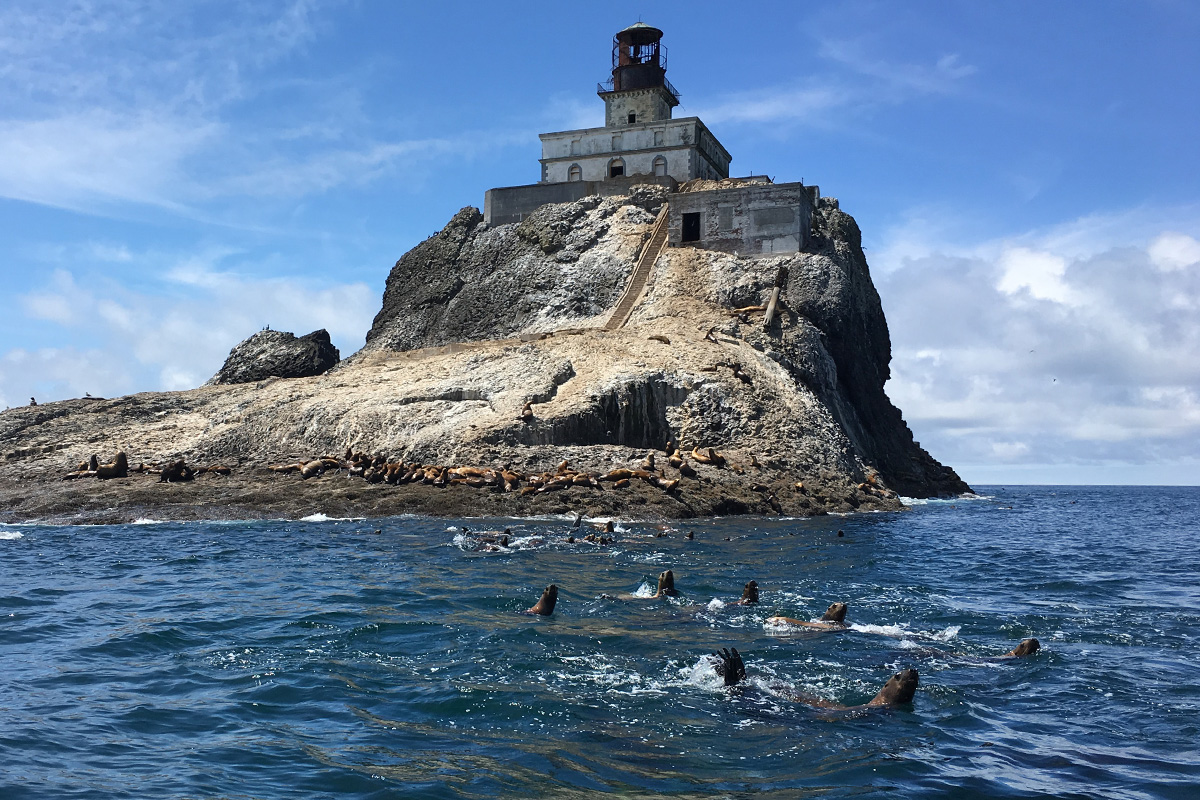 Respect the Wildlife of the Oregon Coast
From the diminutive snowy plover to the massive gray whale, wildlife is everywhere along the Oregon Coast. Here are a few ideas for respecting the animals you'll see and making the most of your sightings.
Respect boundary closures: The western snowy plover is a federally threatened shorebird whose nesting habitats are restricted or closed to the public at points along the Oregon Coast between March 15 and Sept. 15 annually. If visiting destinations like the Oregon Dunes Day-Use Area or hiking the John Dellenback Dunes Trail during this busy time of year, you may be asked to leave your dog at home and stay off dry sand, because the bird lays its eggs directly on open sand. Keep your drone grounded, since it can be seen as a predator and cause a scared snowy plover to abandon its nest. To learn more about keeping the birds safe, visit this handy western snowy plover resource guide.
Give seals and sea lions their space: Seals and sea lions are some of the most regularly sighted animals in the region, with frequent spottings along the Columbia River waterfront in Astoria and near the docks on Newport's Historic Bayfront. Whether you see a solo seal pup on the beach or a herd of sea lions lounging on a dock, give the animals plenty of space — and never try taking selfies with the animals. Instead use binoculars to observe from a safe distance.
Know your tide-pool etiquette: Searching for sea creatures at low tide is a time-honored tradition on the Oregon Coast, especially at Yaquina Head Outstanding Natural Area and Seal Rock State Recreation Site near Newport. If tide-pooling, always watch for big waves and be careful on the rocks, which can be jagged or slippery but also may be covered with living creatures like mussels and barnacles. Be mindful of habitats — that means touching sea critters gently, not pulling or prying them their homes, and resisting the urge to move them from one place to another.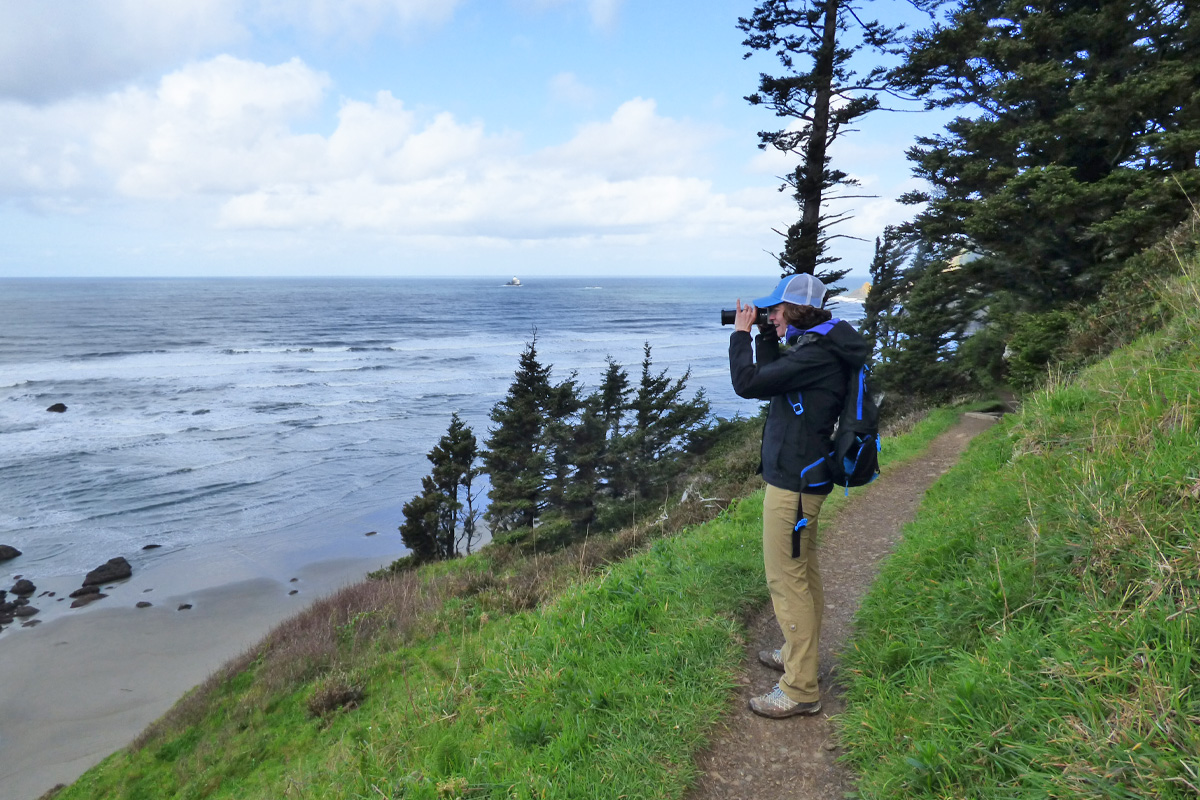 Safely Enjoy the Outdoors
It's hard to visit the Oregon Coast without spending time outdoors, whether hiking, camping, tide-pooling, paddling or ambling out to scenic viewpoints. Here's how to stay safe while having fun.
Have a memorable hike: Hiking trails cover much of the Oregon Coast's resplendent, 363-mile coastline. Please pack out any food waste and stay on designated trails, which keep you away from hidden wildlife habitats and dangerous exposed cliffs.
Know when to leash up Fido: If you're heading out with your four-legged friend, bring a leash and please use it when necessary; this keeps your dog safe, protects wildlife habitats and preserves ecologically sensitive tide pools. Note that dogs must be leashed in state parks.
Campfires: We all love throwing another log on the fire, but please keep campfire restrictions in mind, and ensure that any beach campfires are on dry sand and away from dry vegetation. When you're ready to call it a night, pour water around the base of the pit to extinguish your fire.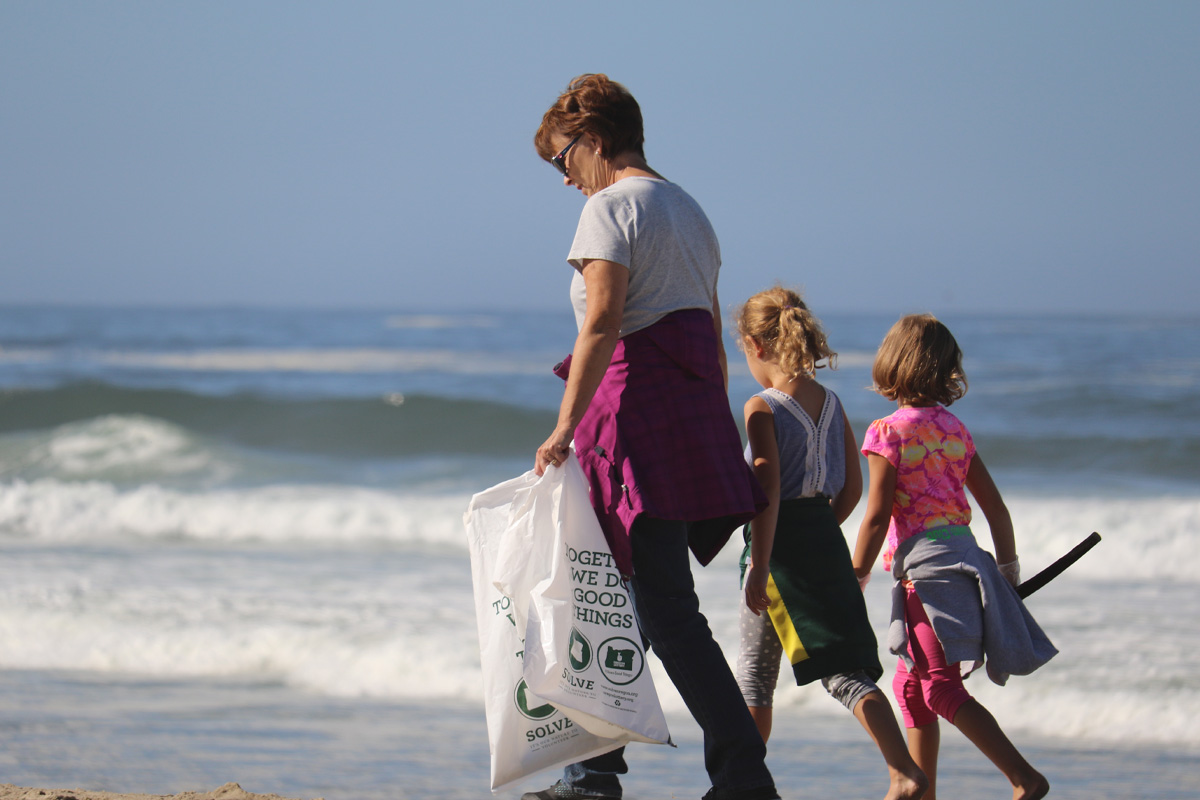 Pitch In to Help Out
You'll find plenty of opportunities to pitch in and keep the Oregon Coast pristine for generations to come. Here are a few suggestions for getting involved.
Help with a SOLVE cleanup event: Since 1969 SOLVE has worked to preserve and restore Oregon's environment through a variety of volunteer events — chief among them, the Oregon Spring Cleanup, which encourages volunteers to remove trash and debris across the state and along the Coast. Chances are usually good there's a SOLVE event coming up soon somewhere on the Oregon Coast.
Help with trail maintenance and stewardship: The Oregon Coast Trail Foundation and Trailkeepers of Oregon team up to offer stewardship trainings and volunteer opportunities along segments of the Oregon Coast Trail, a stitched-together network of hiking trails, beach access and more that stretches across the entire coastline.
Driving Along the Coast
While driving along the Oregon Coast, always watch for cyclists — Highway 101 is a popular road trip for hearty bike-packers — and be sure to park only in designated lots (rather than on highway shoulders).
Celebrate your coastal kindness by buying a Be Kind to the Coast sticker for you and your friends.
– By Matt Wastradowski