An ever-expanding network of charging stations makes it easier than ever.
With its postcard views, charming inns, and fantastic trails and tide pools, the Oregon Coast makes for a great emissions-free road-trip in an electric vehicle thanks to a robust network of charging stations that stretches its length. Now, 10 years after its initial completion, that network, dubbed the West Coast Electric Highway, continues to improve with millions of dollars in upgrades and expansions that let EV drivers roll worry-free.
Getting to the Coast in an EV is easy, too. Oregon's portion of Highway 101 — which runs for 363 miles from Astoria in the north to Crissey Field State Recreation Site near Brookings in the south — is just one of the state's 11 federally designated alternative fuel corridors, where even more improvements are on the way for faster charges at better and more frequent stations. That includes routes like U.S. 20 to Newport, U.S. 26 to Cannon Beach and Highway 42 to Coos Bay.
Three "super stations" with 125-kilowatt chargers have already popped up in Banks and Florence, with a third on the way in Gold Beach. On average, there's a charging station every 50 miles, but often the distance is much less than that.
"We are still a few years out from fully building it all out," says Jillian DiMedio, a senior transportation electrification analyst with the Oregon Department of Transportation's Climate Office. "More stations are coming."
Here are some ideas on what to do and where to plug in. For even more spots to charge up, check out this statewide map.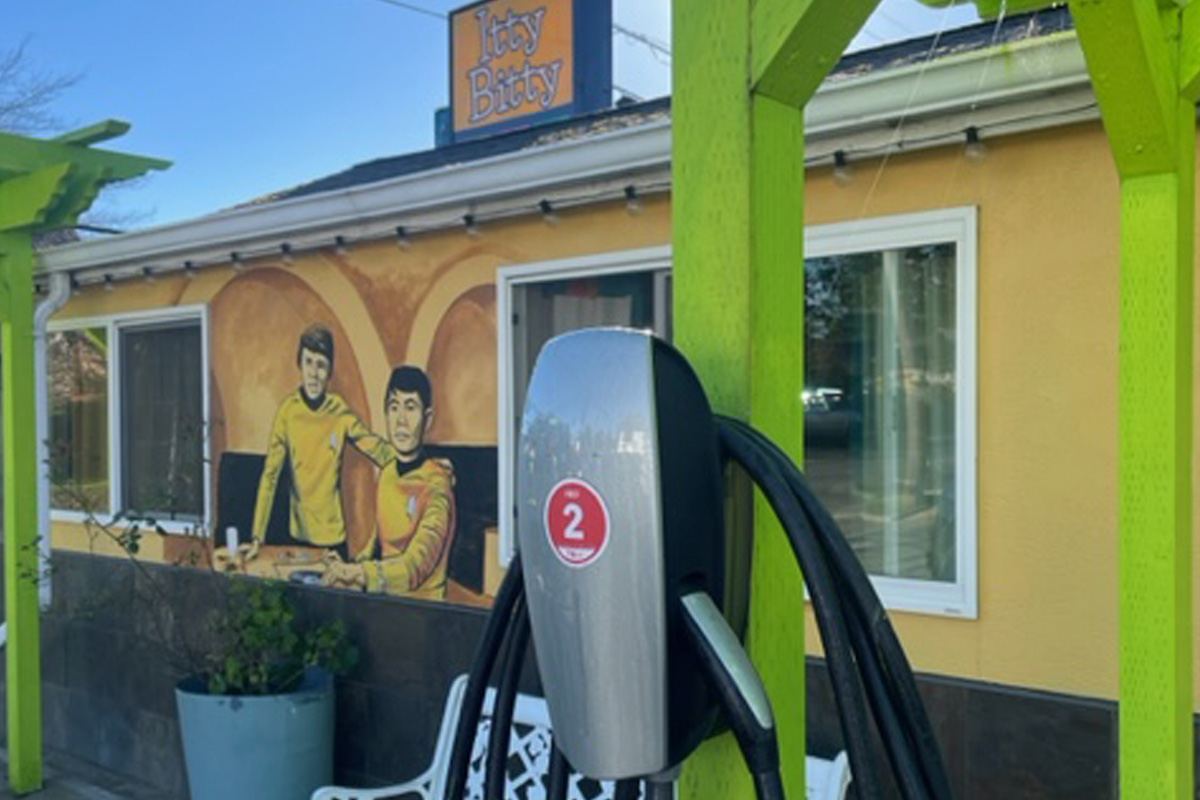 How to Recharge in Coos Bay
All in all, there are around 200 charging stations along the Coast, and the Department of Energy tracks them all. Over the next few years, Oregon state officials plan to install another 87 Level 2 charging ports across 22 coastal sites, including in Coos, Douglas, Lane, Lincoln, and Tillamook counties, among other places.
Starting in the south, in Coos Bay, The Mill Casino is a fun place to stay even if you have no interest in gambling. The resort, owned by the Coquille Tribe, often has live music, as well as a great pool and hot tub where you can sit outside overlooking the bay and its working shipyards. You'll find a charging station there too. A Rivian charging station sits nearby, next to the 7 Devils Waterfront Ale House, where you'll find tasty craft beer and locally caught seafood.
A touch north in North Bend, the wonderfully eclectic Itty Bitty Inn has two recently upgraded chargers and unlimited character, with rooms meticulously decorated in themes like Star Trek or early-'80s, complete with Atari video games. The inn can also arrange crabbing trips and screaming deals on mountain bike tours. In 2023 it even held an EV festival. Call for future dates and info.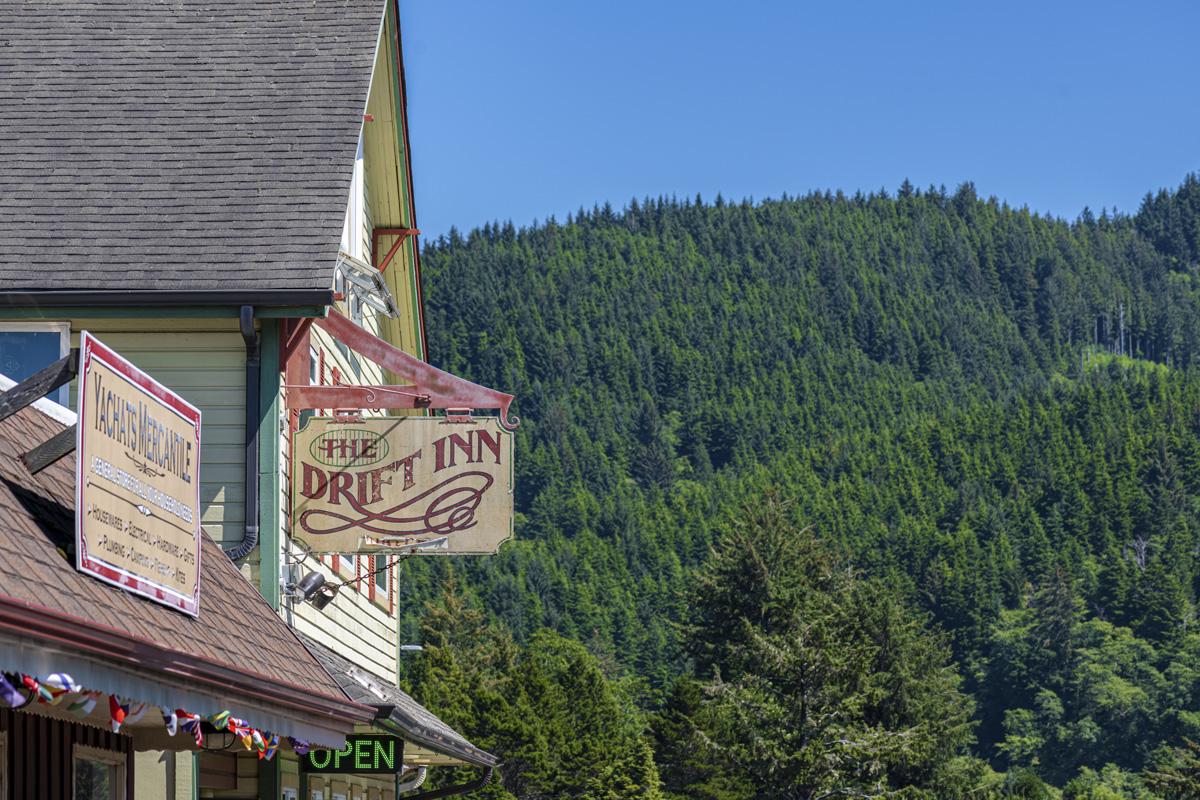 The Central Coast Is Electric
In some coastal communities, like Yachats, it's easier to charge an EV than fuel a combustion car. The community, famed for its vibrant tide pools at Yachats State Recreation Area and locally sourced seafood at Ona Restaurant & Lounge, has at least eight plugs but zero gas pumps. You can take a hike along the wetlands looking for shorebirds near Yachats Commons, a park near Fifth Street, where you'll find chargers run by EVCS, the company that operates the West Coast Electric Highway charging stations. Swing by The Drift Inn for comfortable rooms, great chowder and a Level 2 charger.
Thirty-five miles north in Newport, the Oregon Coast Aquarium in spring 2023 installed three charging stations in its Wolf Eel lot that can accommodate six vehicles at once. While you're there, visit the aquarium's new Indo-Pacific coral reef exhibit or head over to Rogue Brewer's on the Bay, with 40 taps on the Yaquina bayfront. Guests at the nearby Hallmark Resort can enjoy ocean views from their room or splash in the pool while their cars charge for free.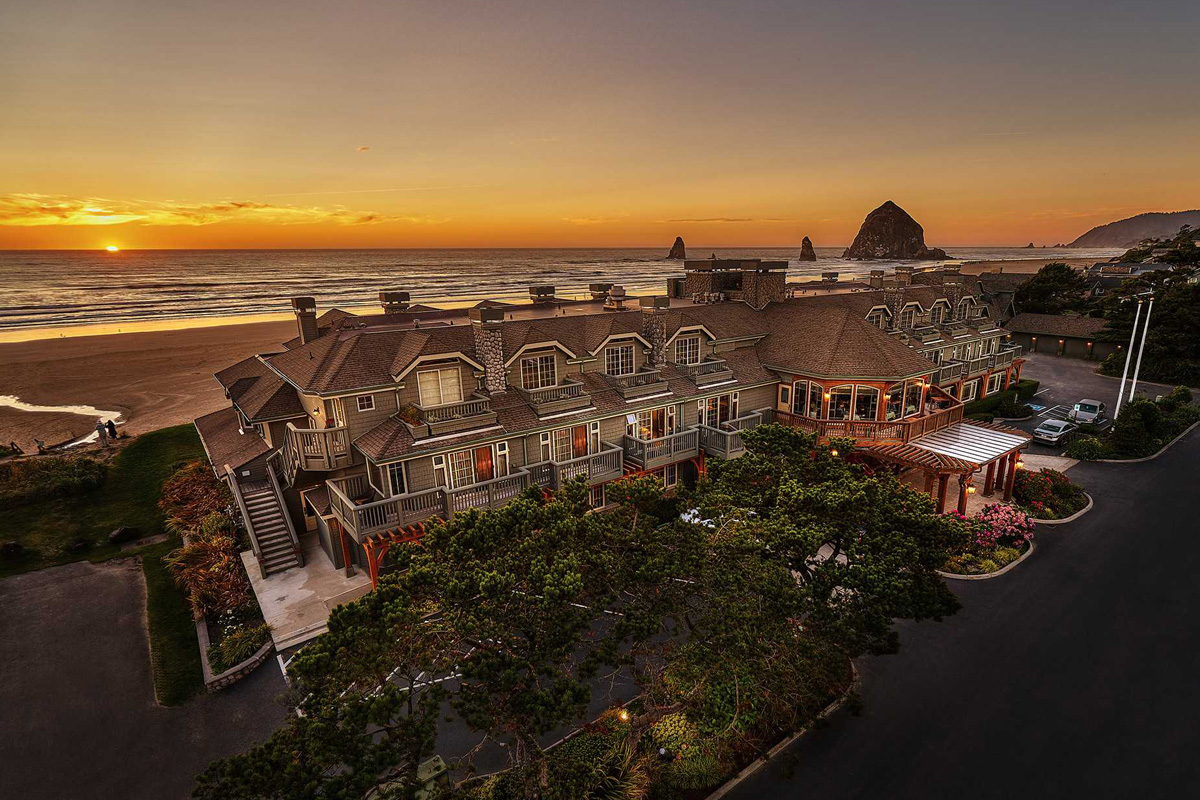 Beer, Cheese and Electrons on the North Coast
Continuing the journey north, the ever-popular Tillamook Creamery has six chargers right up front, which is great on busy weekends. Stay cool with a scoop of their renowned ice cream. Coolest of all, the chargers are free for visitors. The Blue Heron French Cheese Company has three chargers — try one of its delicious turkey sandwiches with cranberry sauce and house-made brie while you wait.
In Cannon Beach, guests of the Stephanie Inn can charge an EV while relaxing in a soaking tub or using the free binoculars to spy on seabirds — or ask to be shuttled around in the inn's Tesla sedan. Use it to sample a beer flight at Public Coast Brewing Co. or drive there on your own. They have a charging station, too.
Finally, in Astoria, you'll find two stations at Fort George Brewery, where the kimchi burger will electrify your taste buds and one of many rotating taps will cool them right off.
– By Tim Neville
– Top photo courtesy of 7 Devils Brewery