It's been a long time coming, and it's finally here. The Oregon Coast Visitors Association proudly unveiled its new website in mid-November.
"For OCVA it has been a huge initiative for us to redo the website to give our partners and stakeholders and all the small businesses on the Coast a place where they were better represented," says OCVA Destination Marketing Coordinator Zak Shelhamer.
The redesign, which has been in the works since February, was done by Cardwell Creative, a Salem-based design agency that has worked on other projects like the North Coast Food Trail and Visit Tillamook Coast.
"It was an all-star team. I can't say enough nice things about them," Shelhamer says.
The redesign met three key goals: transferring existing data, updating old content and bringing in new content. A key part of the project was a massive undertaking of enhancing more than 1,500 businesses listing from the Oregon Tourism Information System (OTIS) to ensure that each entry had a photo, a description and a current website link. OTIS has the most comprehensive and up-to-date information about all Oregon tourism businesses. The enhancement not only made the listings more accurate, but also more attractive and easier to use.
"That was huge to be able to do that," Shelhamer says.
The first and biggest practical hurdle in the undertaking was content management.
"We had thousands of pages on our previous website that had to be sifted through, fact checked and transferred to the new site in a way that was still an inspiring and user-friendly experience," he says. "It was a huge challenge and Cardwell did a great job."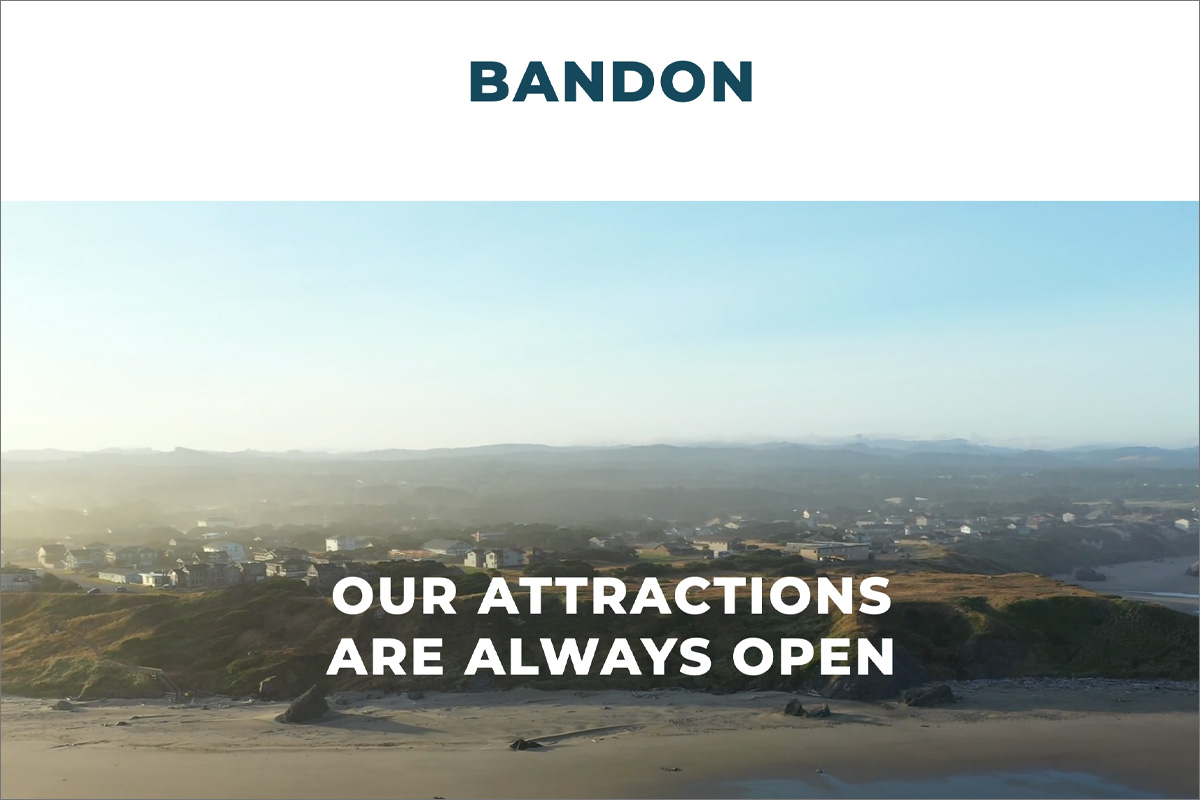 Shelhamer is particularly enthusiastic about additions to city pages. To highlight the distinct character of each of the Coast's thirty-two communities, the redesign included an inspirational video introduction to each town followed by easier-to-use listings of lodging, restaurants and retail offerings.
"Each one of our cities is unique and beautiful in its own way. We wanted to highlight that," he says.
Shelhamer says the membership listings have been greatly improved, which increases the benefits of membership, and marketing partners have been given priority placement throughout the site. Members can also take advantage of enhanced listing opportunities with video and updated copy, which automatically update on OTIS for distribution on other platforms. The site also offers more integrated and informative paid digital advertising.
Visitors to the site will find a wealth of information concerning tourism industry resources (including visitor sentiment reports, news and on-going updates related to COVID-19), marketing tools and grant opportunities. Users can find ways to connect with other businesses up and down the Coast through information about the Strategic Advisory Group and industry events. Membership perks include access to a cache of Coast photos in the OCVA library and the chance to reach more than 40,000 subscribers to the OCVA consumer newsletter with new advertorial opportunities, among other things.
OCVA is hopeful that the new site will offer the best support to its members in an ever-shifting consumer landscape.
"It is important to note in this day and age that platforms are changing every single day. User behaviors are changing every single day," Shelhamer says. "We wanted to recognize our role in that as an RDMO and ask how do we fit in and what is our tone?
– By Eileen Garvin