Mt. Emily Ranch Bed & Breakfast
Mt. Emily Ranch Bed & Breakfast, awarded the "Loved By Guests Gold Award" by Expedia, is a fabulous Custom Log Home on 84 acres overlooking the beautiful Chetco River Valley. Our acreage includes gorgeous woodlands, creeks and a small pond. Situated 5 1/2 miles up the South Bank of the Chetco, it affords wonderful views of the river and sunny weather away from the fog of the ocean. The log home provides a " gentle quietness of the rural location" with " rooms that are spacious yet cozy", and comfortable living spaces. Staying on a working ranch offers some unique advantages – organic produce is readily available in season; apples, peaches, plums and berries from the orchard, vegetables from the garden, and fresh farm raised beef.
Imagine waking up to birds singing, wildlife wandering through the pasture, the smell of fresh bread baking, and the amazing view of the Chetco River Valley just outside your window.
Mt. Emily Ranch has been family owned and operated for over 40 years. The new log home was completed in the fall of 2008.
Owner Carol Harrell enjoys welcoming guests into her home and introducing the friendly cows of the ranch.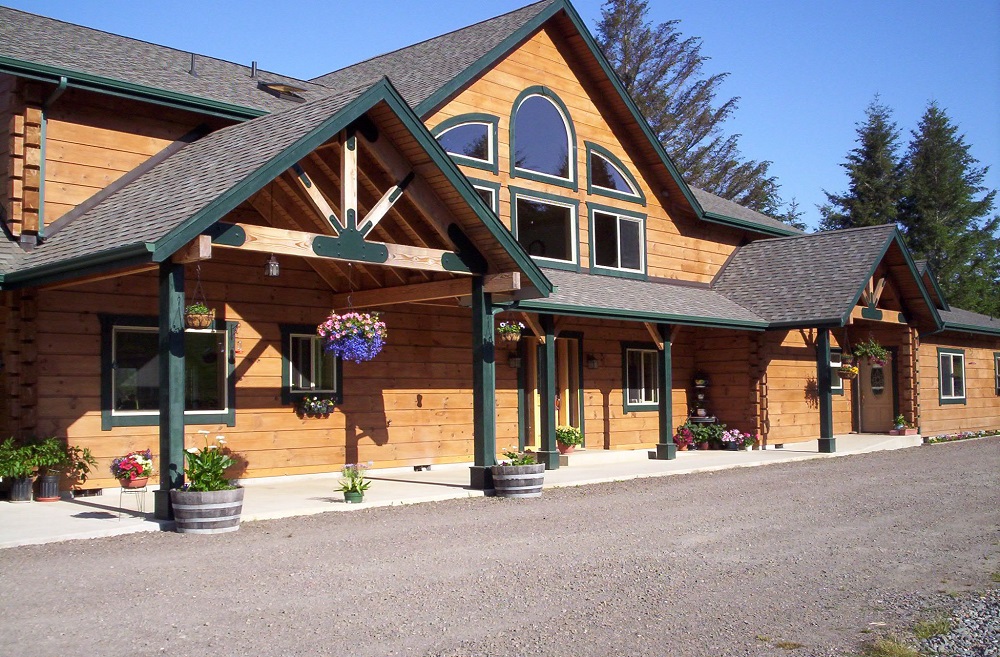 Contact Info
99847 S. Bank Chetco Road
Brookings, Oregon 97415
541-661-2134