A NEW LEAF ON LIFE.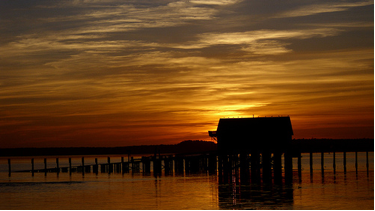 No, your eyes aren't playing tricks on you. That new page on the calendar really does say "October," the month when daylight grows sparse, autumnal air curls the leaves and pint-sized apparitions appear at the doorway, demanding donations of candy. But don't be spooked; here on The People's Coast, the weather is still glorious, the fall foliage only serves to brighten our outlook and this month's bounteous array of festivities, outdoor activities and out-n-out revelries will certainly lend a whole new lease on life. Treat yourself to the possibilities.
Talk about brewing up a guten-tag! Toast the good life at the Artober Brewfest or Octoberfest German food and beer festivals in Lincoln City, and don't be a saurkraut. Tour the Brandy Peak micro-distillery and sample the fruits of their labor in Bandon. Experience the whole enchilada of Latino arts and culture at the "Dos Culturas – Una Comunidad" celebration in Newport. Get jazzed at the Oregon Coast Jazz Party in Newport or the Swing Fever Concert in Lincoln City. Join the other go-go girls in the annual "See Jane Run" women's walk and run event in Coos Bay.
It may be true that a rolling stone gathers no moss, but we must admit that despite our incredibly active lifestyles here on The People's Coast, there is a fungus among us. And it's delicious! Roll into Yachats or Lincoln City and learn how to identify, forage for and cook up wild forest mushrooms at the Village Mushroom Festival or NW Wild Mushroom Cook-off. And have a little fun with the fungi.
Tired of settling for watered-down experiences in your life? Try a jet boat tour of the Rogue River or a guided kayak tour of the reefs and waterways in Gold Beach. Explore the Siltcoos River Canoe Trail in Coos Bay. Search for hidden treasures by kayak in Tillamook or by foot on the beach at Lincoln City. Take a whale-watching excursion in Depoe Bay. Marvel at the new seal pups at the aquarium in Seaside. Experience the majesty of native wildlife from the comfort of a 40-foot yacht during an eco-tour of the mighty Columbia River in Astoria. Really, yachta try it all!
Get out of your shell and tour Oregon's oldest oyster farm in Newport. Or, hey, search for your own Great Pumpkin and enjoy a hayride at Mahaffy Ranch in Coos Bay. Learn the secrets to making great pasta or let the chefs prepare you small plates of fresh crab and the best of our local harvests in Lincoln City. Try the fresh, homemade fudge and ice cream at the Cheese Factory in Tillamook.
You'll find more delicious fare at the Chef's Table in Coos Bay, Restaurant Beck in Depoe Bay, the Culinary Center in Lincoln City and at local farmers' markets up and down the coast. And we can't clam up about the fact that you won't have to shell out the big bucks to enjoy the freshest of ocean-fresh seafood when you go crabbing or clamming in Garibaldi's Tillamook Bay.
Here's some more music for your ears. This month Chinook Winds in Lincoln City is presenting concerts by both the "Redneck Woman" Gretchen Wilson and "Silent Lucidity" heavy metal dudes Queensryche. On the lighter side, they'll keep you rolling in the aisles at their Comedy on the Coast shows.
Rent a boat or volunteer to help keep the environment clean in Lincoln City . Take surf lessons in Newport . Rent a bike in Newport or Waldport. Pedal the Three Capes Scenic area between Tillamook and Pacific City. Stand up and paddle the surf in Toledo. Take a hike in Coos Bay or Yachats. And if you're an air apparent you can soar above it all at the new zip-line park in Warrenton or learn kite-making skills and watch the experts perform at the Fall Kite Festival in Lincoln City.
What, still not tired out yet? Great! Let's keep going! There's a wine walk and the Solar Home & Green Living Tour in Coos Bay. The slightly twisted "Masquerade" art show in Newport. The Glass Art opening reception in Lincoln City and Art Walk Bus Tour in Florence. Plus a production of "One Flew Over the Cuckoos Nest" in Astoria. You'd be crazy to miss that.
Mobility issues should never pose a barrier to your enjoyment of The People's Coast, and we're here to help. You'll have ready access to beach accessibility equipment, including beach wheelchairs and walkers in Lincoln City, where you'll also find free bicycle repair kits for your use.
Okay, okay; now we're even starting to get a little worn out, despite the incredibly active lifestyles we normally lead. So allow us to lead you to a few choice spots where you can rest your weary head, at least for as long as it takes you to get ready for your next adventure.
For road-weary bicyclists, the Sea Haven Guest House in Rockaway Beach offers an accommodating six-bedroom home to ease those saddle sores, and the Oregon Parks and Recreation Department has camping spots reserved exclusively for hikers and bicyclists.
In Pacific City, the Inn at Cape Kiwanda continues to offer its Three Cape Escape Package, the kindly concierge at the Cottages at Cape Kiwanda will help you arrange a six to nine hour fishing trip with a local guide and the Coho Oceanfront Lodge is offering a choice of a Beach Bonfire or Kids' Beach Package. Driftwood Shores in Florence provides a central location within easy reach of an array of coastal activities. And in Newport this month you'll find discounts at both the Whaler and Little Creek Cove, and dog-friendly rooms or cabins at the Silver Surf Motel in Yachats.
There's really no trick to treating yourself to a great fall experience here on The People's Coast. It'll put a spring in your step.
REMEMBER THE MAIN!
Don't let the memories of your visit to The People's Coast fade away like an early summer tan. The main thing we want to stress is that you can preserve your memories by sharing them with us online, on Facebook or on Twitter. Don't forget now, okay?
DISCOVERY CHANNEL.
Our new Official Oregon Coast 2012-2013 Visitor Guide has everything you'll need to discover the quintessential viewpoint, the ideal hiking trail and the vacation of a lifetime. Get your copy now. It's free for the asking!
Featured Events
Featured Things to Do on The People's Coast
Culinary Delights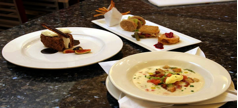 Oregon Coast Farmers' Markets 2012
Oregon Coast Farmer's Markets are in full swing, offering fresh organic produce, local artisans, crafts, baked goods and more. Visit our website for a complete Farmers Market Directory of the Oregon Coast!
Arts and Theater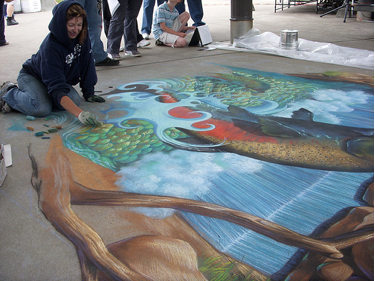 Oregon Coast Adventures by City
Astoria/ Warrenton