OUR WORLD, AND WELCOME TO IT.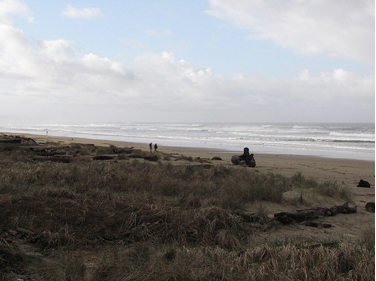 If the world of late seems too much with you, maybe it's time you stepped away from your world and waded into ours: Get up off the couch and soar through the air with High Life Adventures Zip-line Tours in Warrenton. Walk out of the cubicle and join the 5th Annual Pride Festival in Lincoln City. Say "ciao" to the fast food and chow down on fresh seafood at a festival in Port Orford. Turn off the TV and turn on to the sight of bald eagles during an eco tour of the Columbia River in Astoria. Shake off those blues and kick up your heels at the Fall Blues Car Show in Yachats. Step off the treadmill and bicycle the Three Capes Scenic Loop in Pacific City. As you can see, it's a whole new world here on The People's Coast, and you're welcome to it.

So, what in the world is going on here this month? A lot of things are up in the air at this time. There's the Sky Candy Kite Festival in Yachats. Camping beneath a splendor of stars at Oregon Parks & Recreation campsites reserved solely for hikers and bicyclists. Sunset helicopter tours for two as part of the Land, Sea & Air Package available from Driftwood Shores in Florence. And the "Salute to the Eagles" concert at Chinook Winds in Lincoln City, where you can also catch a performance by The Doobie Brothers.

Where there's smoke, there's fire, and food enthusiasts will find plenty to get fired up about this month on The People's Coast. How about the authentic Native American salmon bake or "Trails to Feast" foraging tips from Justin Wills in Depoe Bay? The "Cruzin' for Crab Festival" in Waldport? The "Farm to Fork Harvest Dinner" in Yachats? The Chef's Table at the Culinary Institute in Coos Bay or classes and cook-offs at the Culinary Center in Lincoln City? S'mores and beach bonfire supplies from the Inn at Cape Kiwanda in Pacific City? Fresh, home-made fudge in Tillamook?
And, of course, there's a healthy choice of fresh produce available at local farmers' markets up and down the coast.

Looking to burn some calories in the fresh air? We've got plenty of pathways for exercising your kinetic options. Try the scenic hiking trails in Yachats, the urban Tribal trail in Coos Bay or the Weekend Art Walk in Toledo. Comb the beach in Lincoln City or kayak the waterways in Tillamook in search of hidden treasures. Explore the Siltcoos River Canoe Trail in Florence. Activate your inner dudeness at skate parks in Cannon Beach, Seaside, Newport, Waldport and Toledo. Rent a bike or boat in Lincoln City or Waldport. Learn to ocean surf or kayak in Newport or stand up and paddle in Toledo. Just stand up on your own two feet and do it.
If you prefer to let someone else do all the legwork, we understand. Just hoof it over to Cannon Beach, Nehalem, Lincoln City, Florence or Gold Beach, where you'll find stable resources for a relaxing horseback ride on the beach. We'll leave the barn doors open for you.

Mingle with resident gray whales on a guided eco excursion in Depoe Bay. Try a guided kayak fishing adventure or Rogue River jet boat ride in Gold Beach. Explore the "Rollin' on the River" Package available at Kiwanda Cottages in Pacific City. And if even all those options still have us barking up the wrong tree, maybe this will help seal the deal: among the residents at the venerable Seaside Aquarium are two new Harbor Sea pups. Just repeat after us, "Awwwwwww!"

What's that you say? You'd like to see a little more artful conversation in this newsletter? Well, okay, Toulouse, how about this: There's the Encaustics and Sculpture exhibit and the "Surf's Up, Art's Up" celebrations in Newport. The Hollywood-style musical "Shanghaied in Astoria" in Astoria. And the GALA art walk bus tour in Florence. What, we have to paint you a picture?

It's true, we all need a little help now and then, and we're very accommodating here on The People's Coast. You'll find bike repair and beach accessibility equipment, including beach wheelchairs and walkers available in Lincoln City, and a new public fish-cleaning facility in Astoria. And consider this: Lincoln City is also offering a number of "voluntourist" projects to help you become stewards of the coast while you enjoy your visit here. So pass it forward; it will make you feel all warm and fuzzy inside.

Speaking of warm inside, when it's time to settle in after your busy day on the beach, you'll find a wide range of cozy accommodations to choose from. Mcmenamins has opened a new 18-room hotel in the historic Kelly House in Gearhart. Sea Haven Guest House in Rockaway Beach is ideal for bicycle tourists. In Lincoln City, the Inn at Spanish Head Resort is offering 50 percent off your second night, while the Coho Oceanfront Lodge is offering a Beach Bonfire or a Kids Beach package for a small extra fee.

Both Edgewater Cottages in Waldport and the Silver Surf Motel in Yachats are pet friendly and provide easy beach access for two- and four-legged romps. Driftwood Shores Resort in Florence is located on a beautiful flat beach and just minutes away from a wide range of your favorite coastal activities. And you may still have time to book a reservation at The Ocean Front Hallmark Resort in Cannon Beach for this month's Couples Surf & Spa Getaway Package.
Whatever your interests, or your budget, you'll find that here on The People's Coast, the world is your oyster. Or Dungeness crab. Or gray whale. Or adorable seal pup. Take your pick. It's a big world.
SHORE BIRDS.
A little bird told us that you've enjoyed your very own fantastic adventure on The People's Coast. Well, don't be a bad egg; share your stories with us online, Facebook or on Twitter.
Featured Things to Do on The People's Coast
Arts and Theater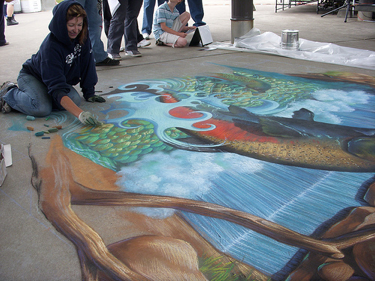 Oregon Coast Adventures by City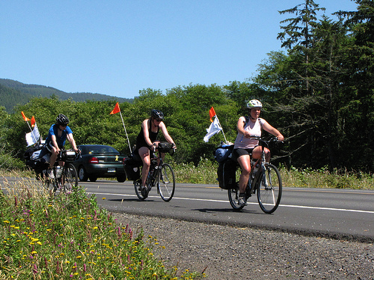 Seaside
Lincoln City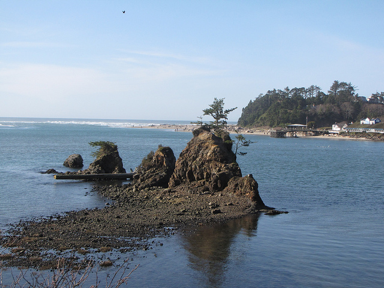 Florence
Culinary Delights
Oregon Coast Farmer's Markets are in full swing, offering fresh organic produce, local artisans, crafts, baked goods and more. Visit our website for a complete Farmers Market Directory of the Oregon Coast!
Featured Places to Stay on The People's Coast