TOE-AWAY ZONE
Admit it: You're just itching to free your feet from those too-tight shoes, make your way to the beach, and wiggle your toes in the sparkly effervescence of the Pacific. Well, cheers, ladies and gents, because June is Fun on the Beach month on The People's Coast. From sand-sculpting lessons to paddle-boarding rodeos, we've got the wiggle room to pop any corked-up cork! So slip out of your confines and discover a whole new zone of comfort here on the Oregon Coast. And remember: When you free your toes, your soles are sure to follow.
Want to put a little color back in your cheeks? Consider slipping into something more comfortable and participating in the Kilted Kilometer Fun Run at the Celtic Festival & Highland Games in Newport, where you can join the parade of redheads or just sit yourself down and enjoy the authentic Celtic food, music and family fun. Try the Cape Mountain Trail Run in Florence, the Art Walk in Reedsport, or one of the six different Kayak Treasure Map Tours in Tillamook. Gear up for a family bike ride around Waldport or join the Pedal Bike Tours for a roll around the Three Capes Scenic Loop area.
Don't let your lack of experience limit your opportunities for fun in the great outdoors. Cast your eyes on Charleston and learn all the ins and outs of fly fishing. Take ocean surfing lessons at Ossie's Surf Shop in Newport, a sand-sculpting workshop in Florence, or a clam-digging clinic in Lincoln City. Can you dig it?
Make a splash at this month's First Weekend Art Event in Toledo or the Stand-Up Paddleboard competition in Lincoln City. Motor over to Florence for the annual Wings 'N' Wheels Fly-In & Car Show. And if you don't make it to Reedsport this month, you won't see what we saw; namely, the Oregon Divisional Chainsaw Sculpting Championships. Let the chips fall where they may!
Dig into some yummy home-made fudge at the Cheese Factory in Tillamook or dig the grooves of a series of classical, jazz and musical theater performances by some of the most talented musicians in the world at The Siletz Bay Music Festival in Lincoln City.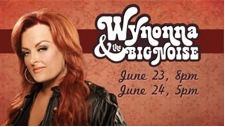 Elvis may have permanently left this world, but someone very much like him will be appearing at Chinook Winds Casino this month in Lincoln City, where you can also laugh yourself silly at a comedy concert or catch a performance by country superstar Wynona Judd. That ought to liven things up!
But wait, there's more! Plan now and we'll throw in a series of FREE Riverfront Outdoor Concerts in Reedsport, PLUS a FREE Family Fishing Day at either Newport or Florence. And if that doesn't lure you in, consider this: this month you'll be able to land a cornucopia of fresh produce and locally crafted products at 16 different farmer's markets from Astoria all the way to Brookings. See our 2012 Oregon Coast Farmer's Market Directory for a full listing.
Starting to get the idea? Then let us direct your attention to where to stop and stay. We've got plenty of wiggle room to accommodate your every toe-dipping preference, even if you're feeling dog tired and just want a cozy spot to curl up for the night.
You'll find dog-friendly specials at the Inn at Cape Kiwanda in Pacific City and the Silver Surf Motel in Yachats. You'll also dig the Beachcomber's Delight Package at Inn at Spanish Head in Lincoln City and the 20 to 50 percent discounts available at the Whaler Motel in Newport and Overleaf Lodge & Spa or the Fireside Motel in Yachats. Break away from it all with the Three Capes Escape Package in Pacific City for self-guided tours of the area complete with a day's worth of picnic supplies. Or elevate your spirits with the Land, Sea & Air Package at Driftwood Shores in Florence, which includes a scenic half-hour helicopter tour for two.
Wherever you go and wherever you stay on The People's Coast, you're shore to discover something that'll curl your toes with delight!
LOCAL COLOR!
Here's a bright idea! Share your memorable adventures on The People's Coast with us online, on Facebook or on Twitter. We aren't particular; we just want to hear from you.
WIGGLE ROOM!
Looking for the best spots to explore the beaches on The People's Coast? Comb through the latest edition of The Official Oregon Coast 2012 – 2013 Visitor Guide. It's full of useful information, and it's always free for the asking!
Featured Events