Thar She Blows!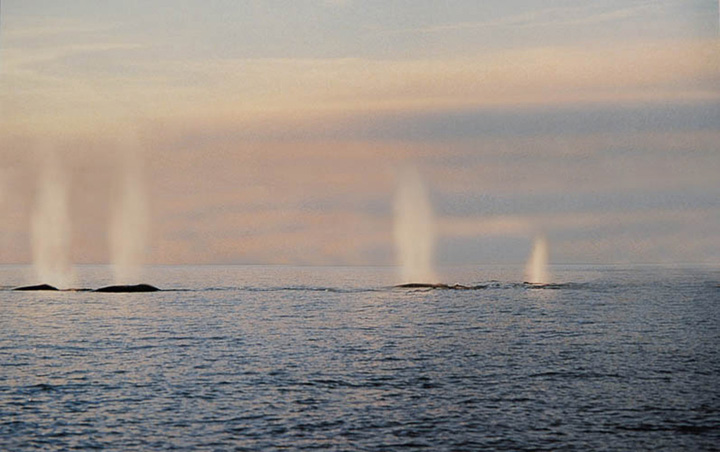 One of the most magnificent moments of my life happened when I was treated to my very first Oregon coast whale sighting.  Although this happened over 20 years ago, the memory is still very vivid.  I had pulled off of Highway 101 at the Moolack Beach Wayside, just to look at the ocean.  As I got out of the car I noticed an elderly gentleman sitting in a lawn chair with a pair of binoculars.  He was talking to himself and alternately looking through the binoculars and making notes on a scrap of paper.  All of the sudden he shouted, "There you are, right there!".  I looked behind me to see who in the world he was talking to.  I was just about to ask if he was talking to me when he spun around and, with a big smile on his face, asked me if I had ever seen a whale.  I was a bit wary, but told him that I had never seen a whale.  Over the next hour I was taught the fine art of whale watching from this little old man. Although I cannot remember his name, I will never forget the excitement we shared that afternoon.  He showed me the notes he had been writing and I was amazed to see that he had been keeping track of his whale sightings for over 40 years!  I don't know what ever happened to "the whale man", but I do know that there are many folks just like him all along the coast.
At the end of this month – December 25 through January 1 – is the annual Winter Whale Watch Week and who knows, maybe you'll find your very own "whale man" among the volunteers at one of the 26 official Whale Spoken Here sites along the entire Oregon coast.
Experienced and Written by Lucy Gibson, PR Director for The People's Coast
Photo courtesy of Whale Watching Center in Depoe Bay
Do you have a story

about the Oregon Coast

?
Share it

with us