It Was Just So Beautiful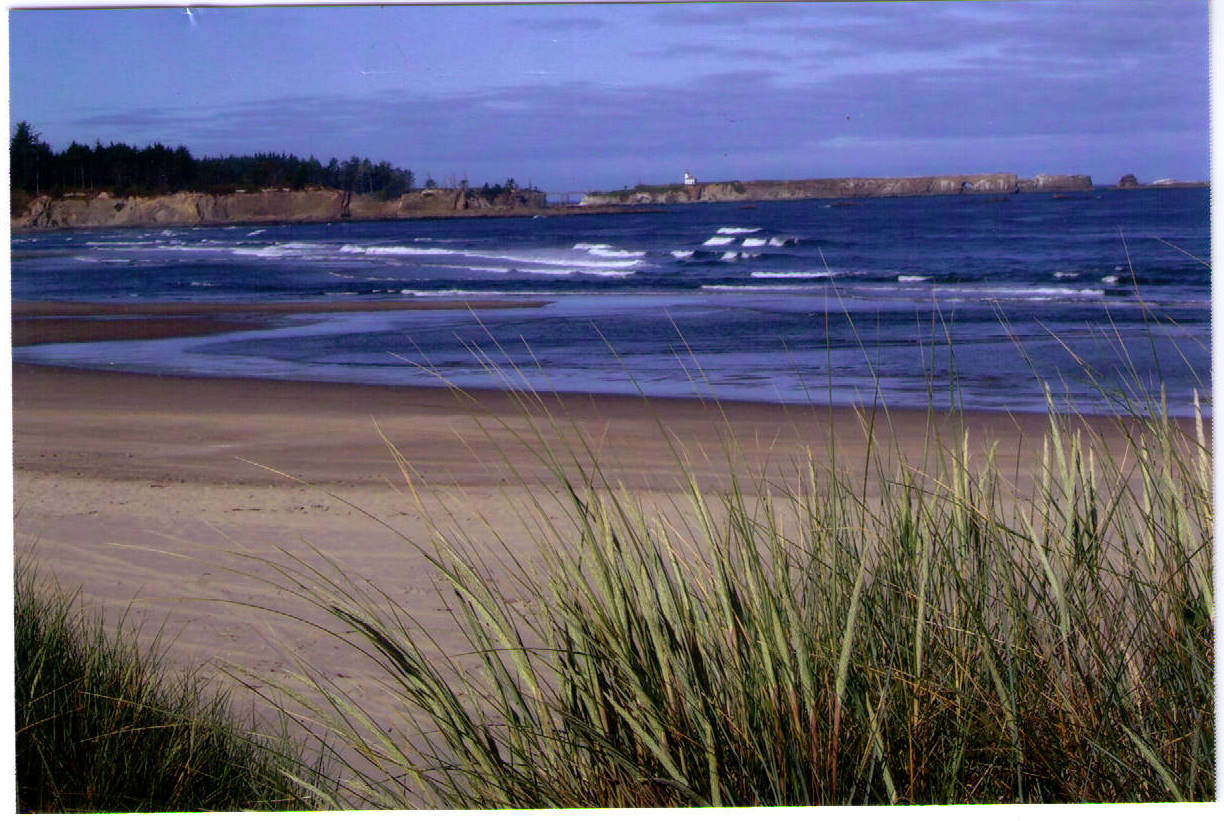 It was just so beautiful driving over the Charleston bridge as I glanced down the South Slough and right at Charleston harbor and the Coos river.
It would be a great morning walk on the beach I thought as I headed down Coos Head road, and so it was! Breathing in the fresh ocean air, yes, it is just what I needed. Whether walking near the surfs edge or if the swell & wind are up; farther up the sand, a surprise always awaits you.
Meeting my friend on the beach was a plus! Ginger, our standard poodle, encourages me to take her to the beach every day. I stuff my pocket with dog treats and a litter bag and off we go! It is rare that I don't return home with a bag full of litter and pockets empty of treats. As I walk and Ginger gets her treats, tagging behind are Big Daddy, Rosie crowsie and the kids, quickly nibbling up the trail of biscuit crumbs Ginger leaves behind.
This morning surfers are out and various crab and sport boats are taking advantage of the great weather as they make their entrance onto the Pacific ocean crossing the Coos river bar.
Walking back to my car & taking my last glimpse of the ocean, I realize how lucky I am to have been in the great out of doors!
I say good bye to Big Daddy & Rosie crowsie. They squawk and tell me to come back soon – I will!
Do you have a story

about the Oregon Coast

?
Share it

with us