A Job Done Well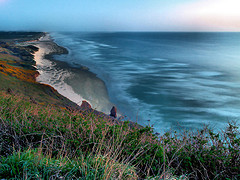 My husband and I visit Florence frequently, sometimes stopping at the Three Rivers Casino. Their staff is unfailingly friendly and helpful, but there is one cleaning lady in particular I would like to single out for special mention. She is very industrious, always moving, looking ahead to see what needs to be done next, and whether removing left-behind cups, emptying ash trays, or swiping up messes, she flashes a pleasant smile of recognition when I say 'hi.' Front-line folks get lots of kudos when they stand out, but I think the support people are the backbone of any organization, and are just as deserving of recognition for a job well done!
Eileen Springfield, OR
Do you have a story

about the Oregon Coast

?
Share it

with us